The first thing to do is to install the app.
Go to your Clover dashboard. And then, choose the right location.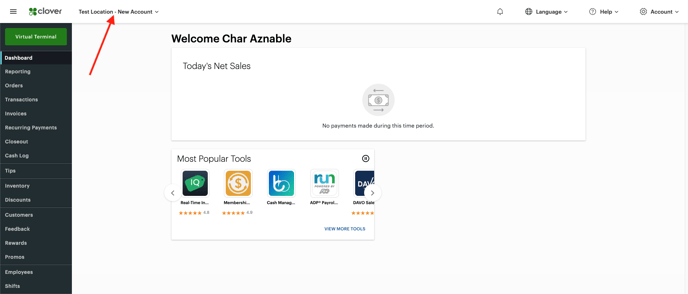 Go to More Tools. Type in Smart Online Order.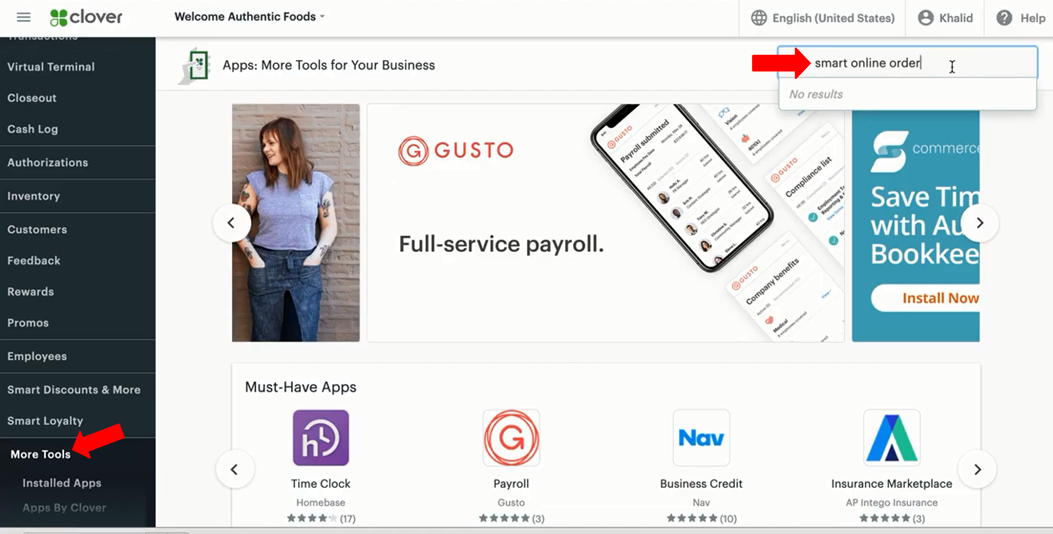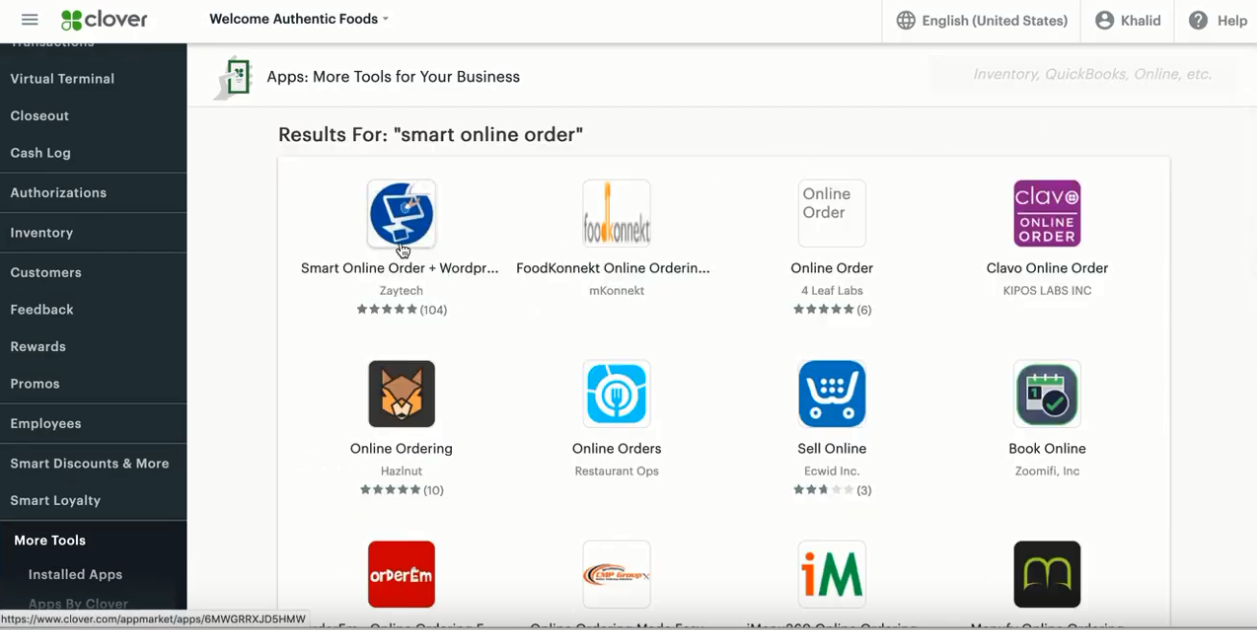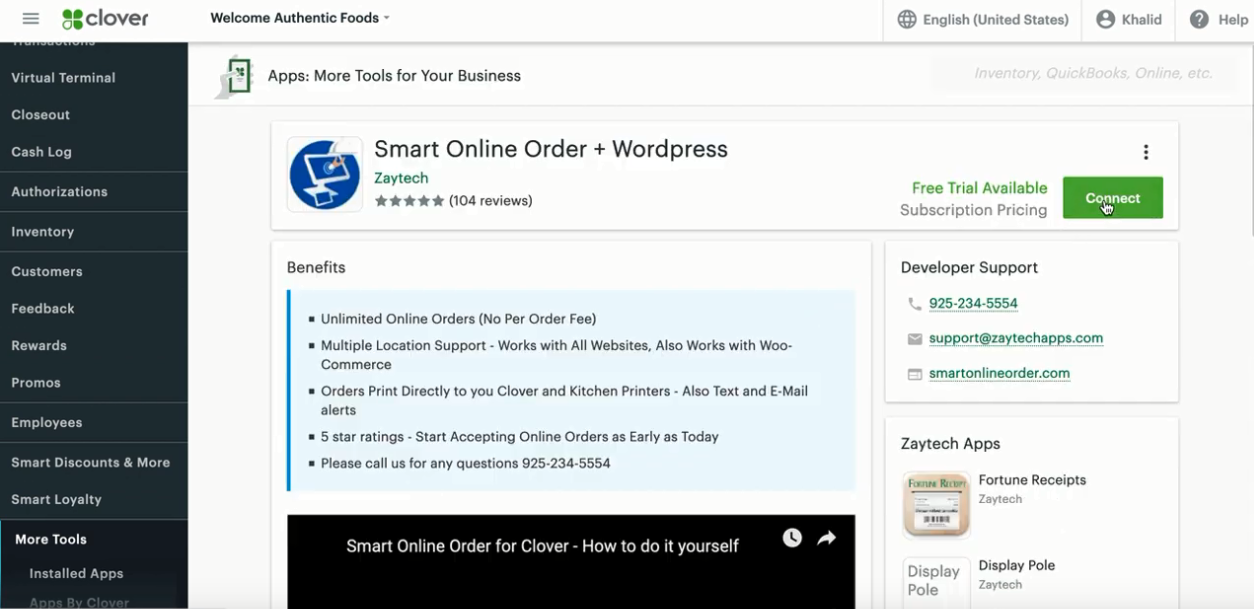 Once you press Connect, you'll see the subscription page. Press Connect.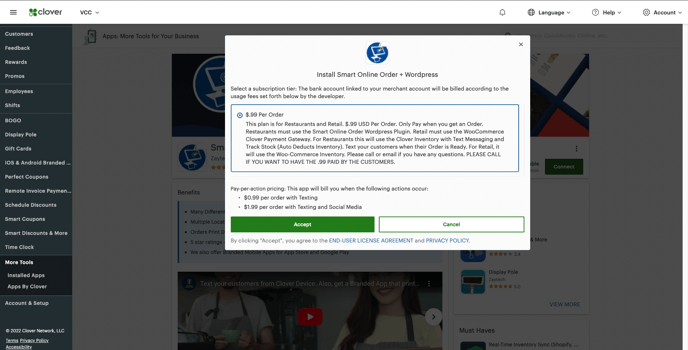 Once you press accept, It will connect you to the set-up page. Choose the one that suits your current situation.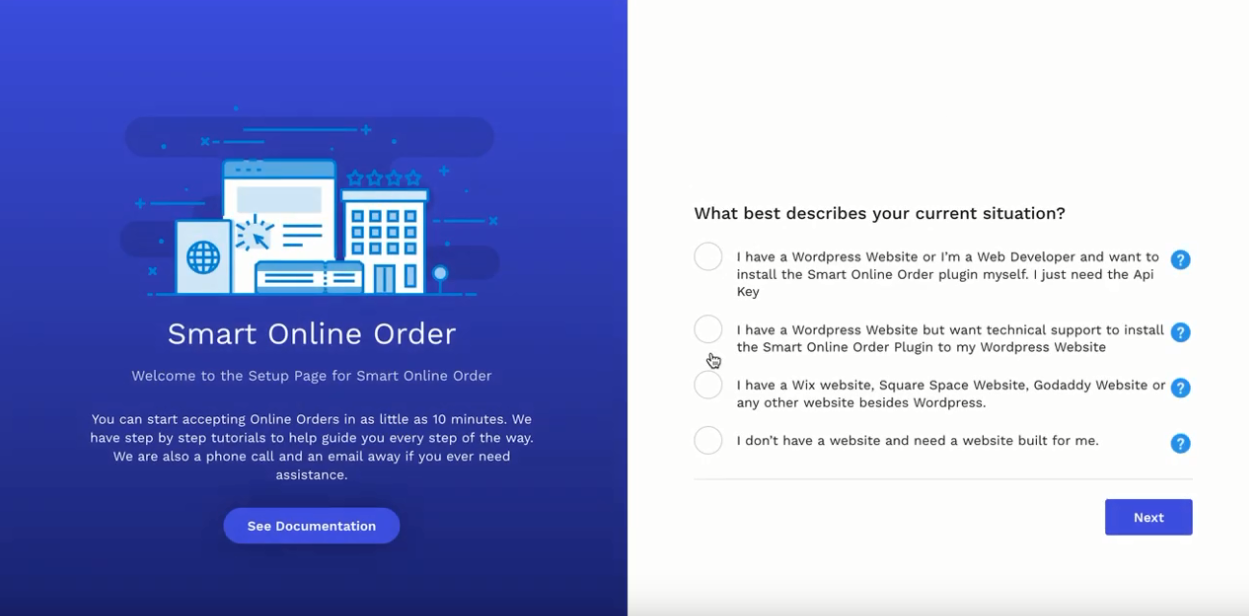 Choose a name for your restaurant.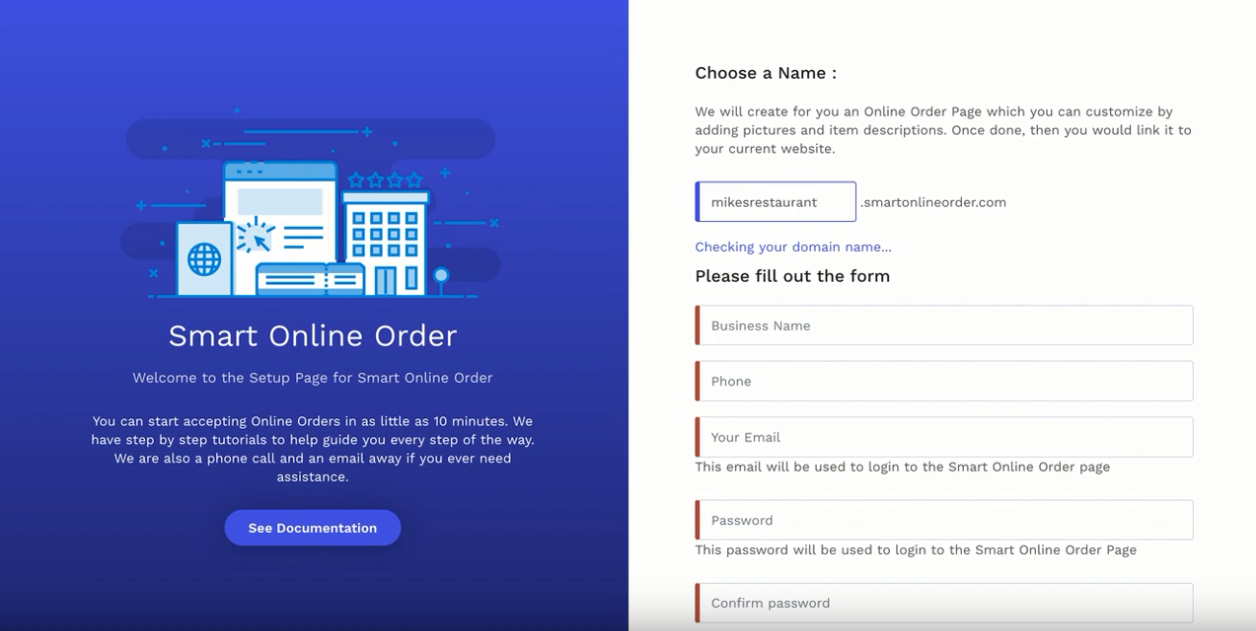 And fill out the rest of the form.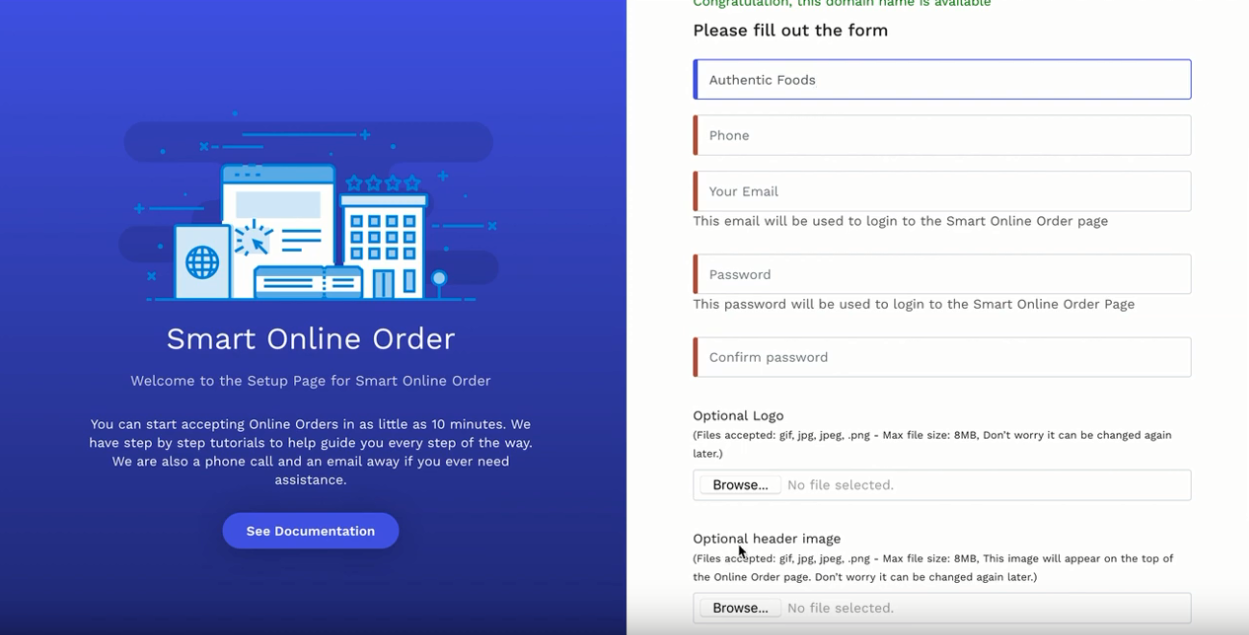 Upload an image for the Logo and for the header as well. Put a check on the terms and conditions. And then, click Submit.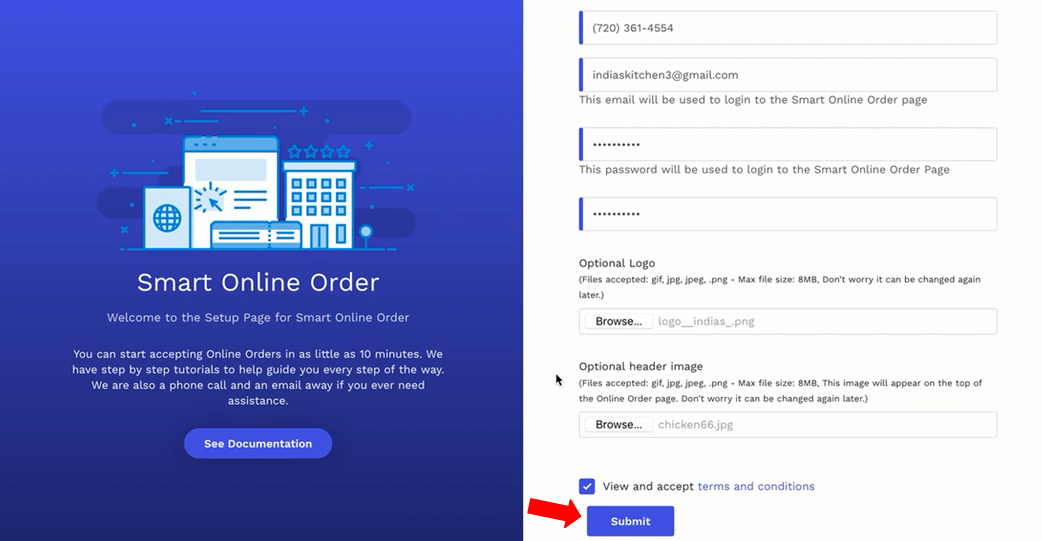 Next, you can see the links where you can visit and view your Online Order Page.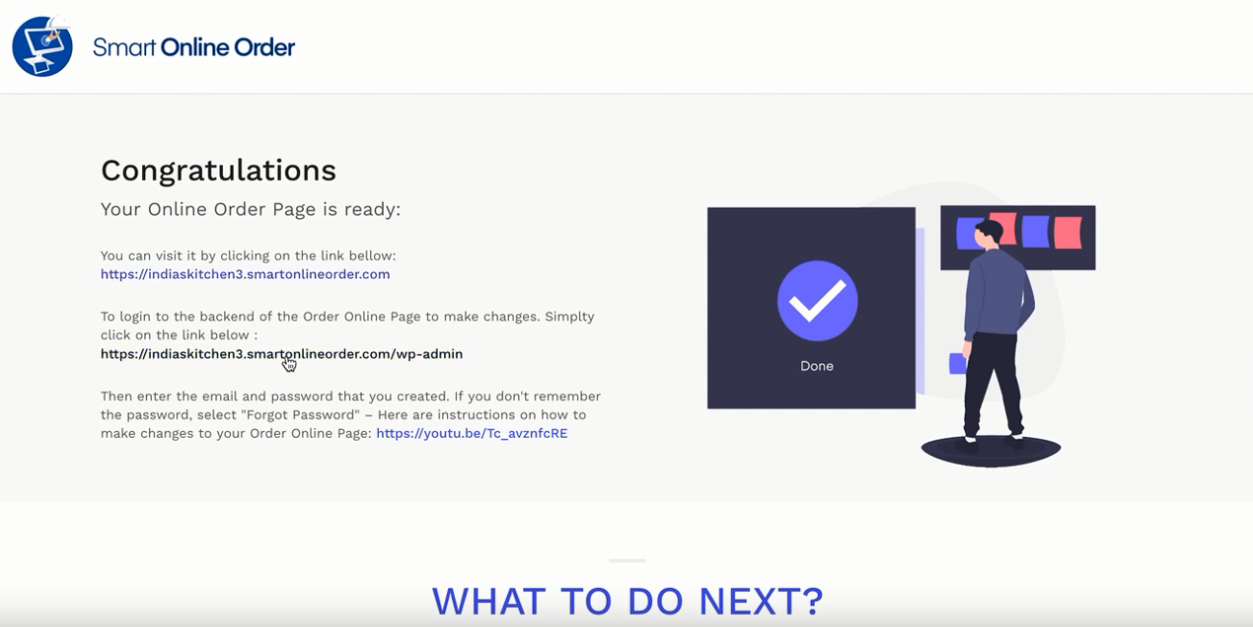 When you scroll down below, you'll see a video. Make sure to watch the video.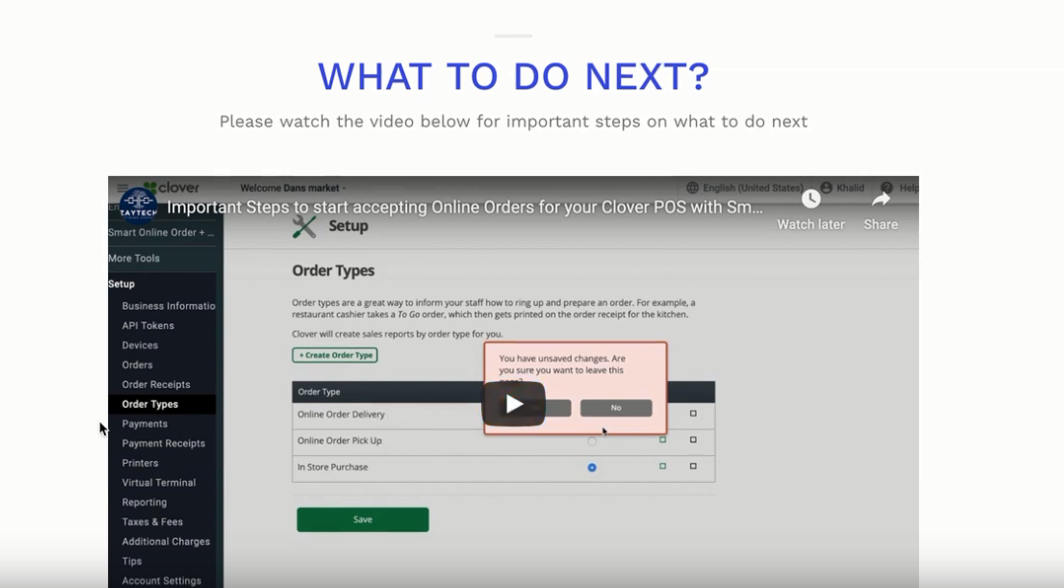 Go to your Clover dashboard.
The next step, go to Order Receipt. Check the boxes which are the Order note and Show customer info.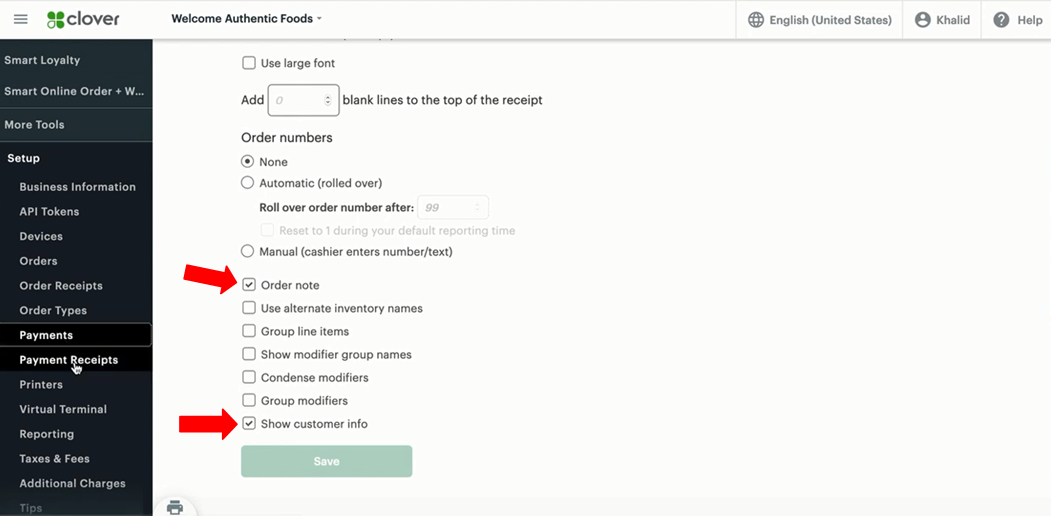 Now, go to Payment Receipts. Check the box for Customer Information.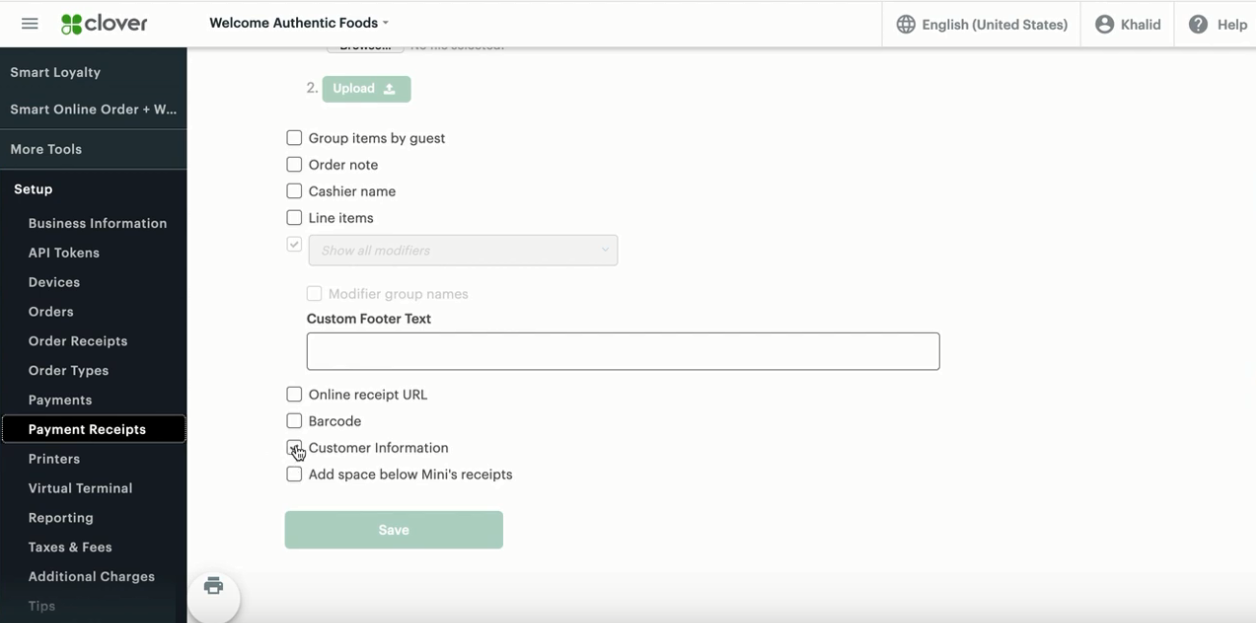 Next, go to Business Information. Ensure that your Business Hours are correct.