Please remember that Gift Cards apps cannot be redeemed on the Order Online Page
For example, for Gift cards, as shown below, these cards can only be redeemed inside the store. However, you can sell them on your website, by creating an item called a Gift Card. (They must be a fixed price item in order to show on the Online Order Page)
Here is how you can still sell gift cards and then assign the amount to the various gift card apps found in the Clover App Market.
Make an inventory item called Gift Cards using your Clover Inventory App.
For example
Category name: Gift Cards:
Item name: Gift Card $100
Item Name: Gift Card $200
Item Name: Gift Card $500
etc.
Then when they buy the Gift Card item using Smart Online Order, Simply Open the Gift Card App, add the amount purchased to the Gift Card App and assign the customer.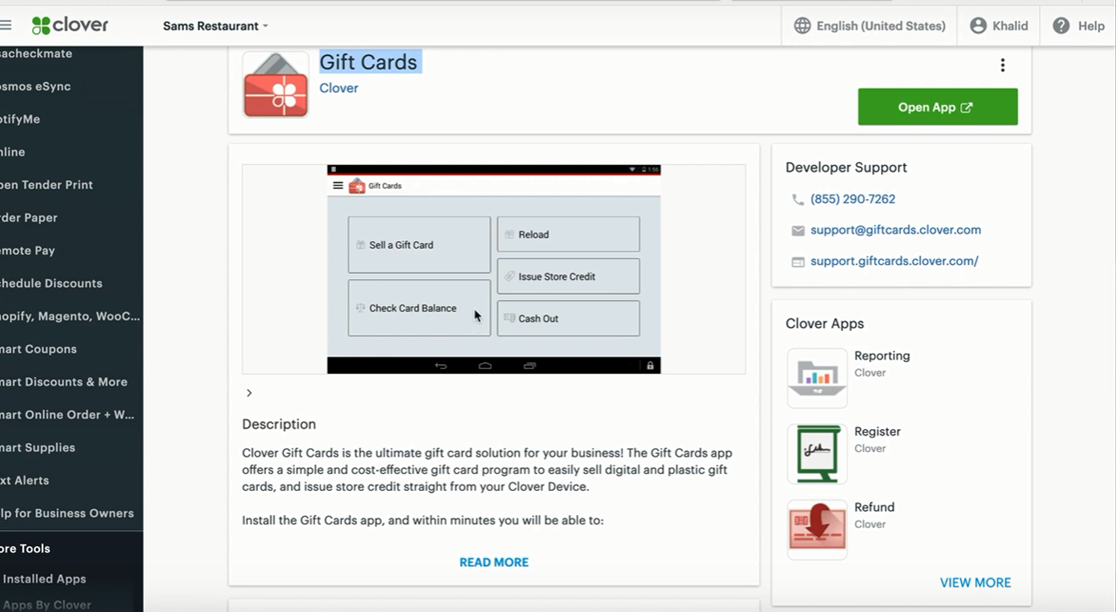 However, there is an app called Perfect Coupons where you can use on the website and get discounts. For more details, you can go to this link on ''How to use Perfect Coupons with Smart Online Order''. https://docs.zaytech.com/knowledge/how-to-use-perfect-coupons-with-smart-online-order
Remember, you can add a coupon code on the page and it will only work on the online ordering page.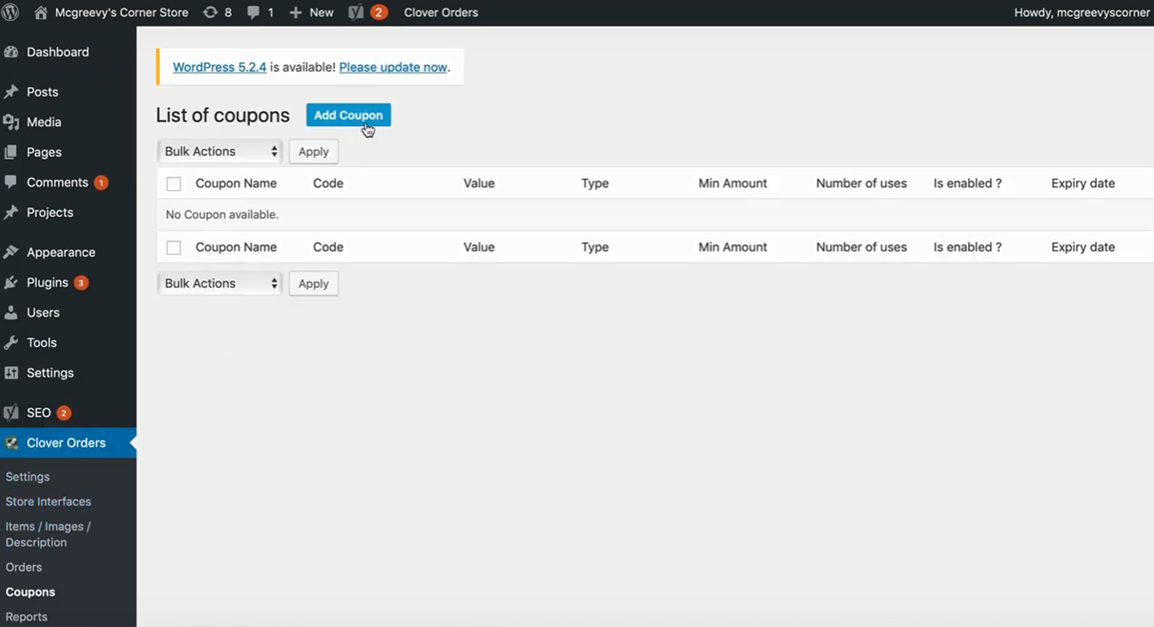 The perfect coupons are printed on the clover device itself. Once you create a coupon, you can redeem it online. So to enable Perfect Coupons, go to Clover Orders. And then, press Settings > Checkout settings. Scroll down until you see the Coupons section. And then, press Accept coupons created via the Coupons app by Zaytech.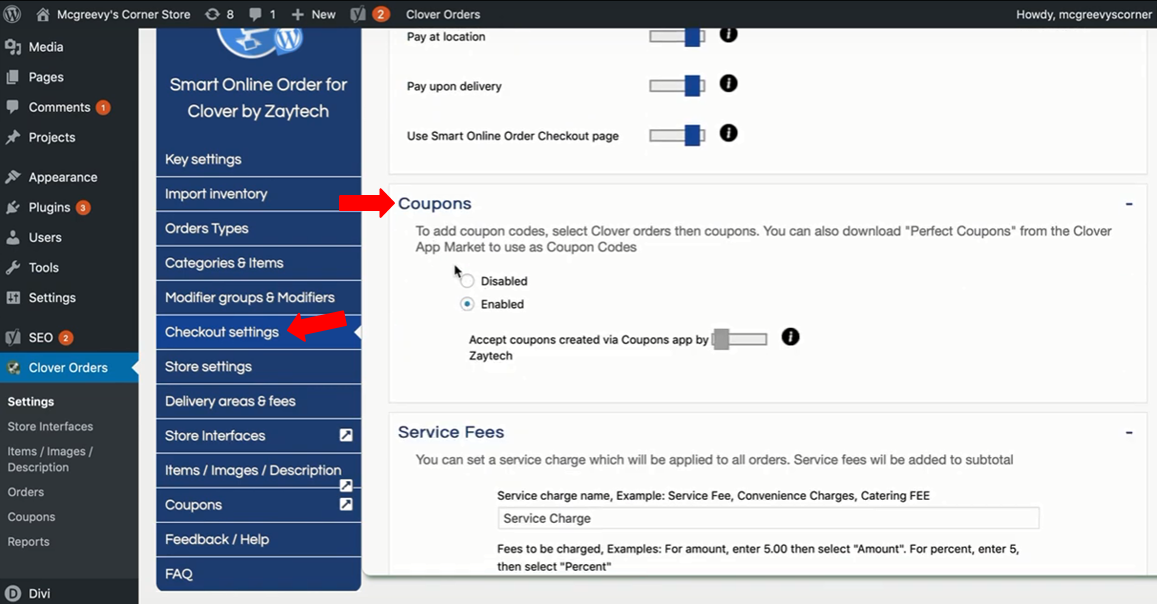 Scroll down and Save changes.
If you decide to create gift card inventory items on your Clover Inventory App. Remember to sync it so it shows on the website. Once you're on the Inventory, you have to sync it to the website. Just go to Import inventory. Then, update the statistics.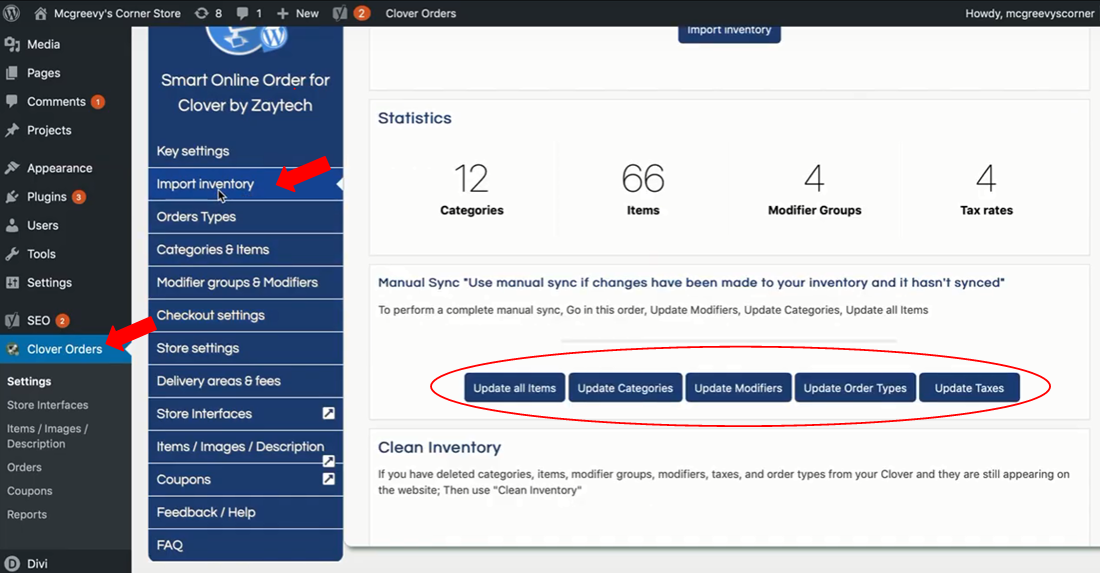 Remember, gift cards can only be redeemed at the store.