How to accept Tips on your Order Online Page or Website
If you want tips to be enabled on your online order page, just log in to the back-end of your clover dashboard.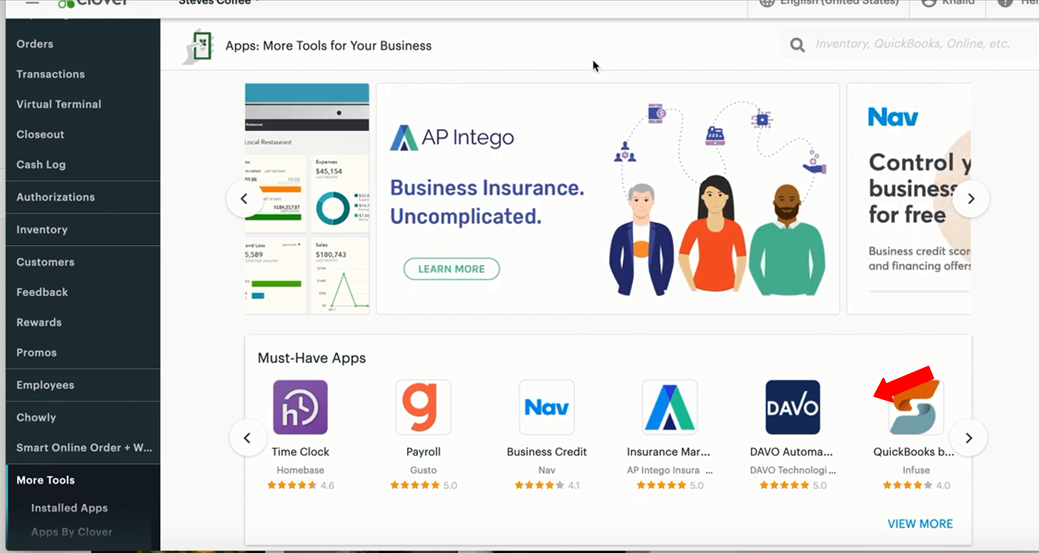 Next, choose your location and press More Tools. On the search bar, type in tips.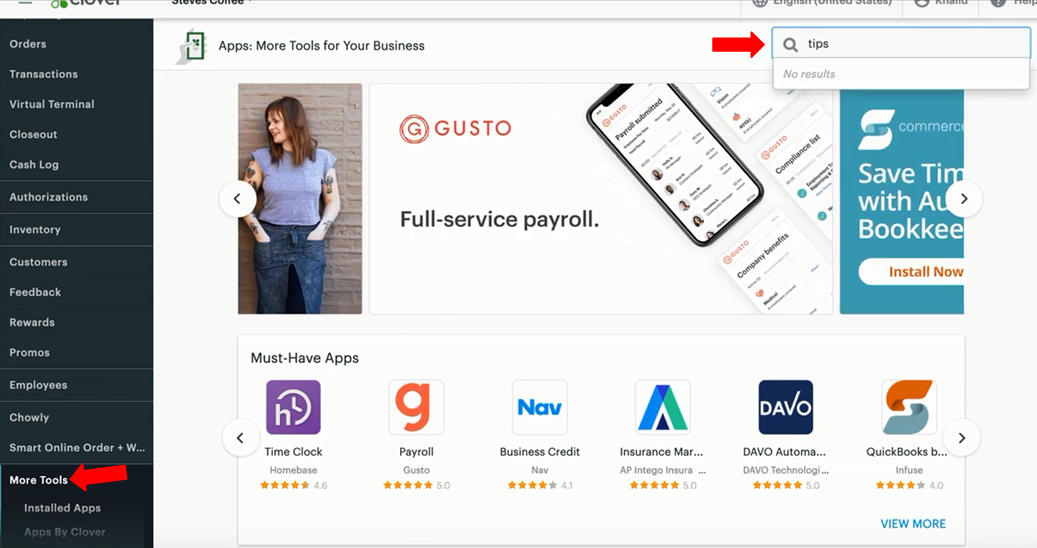 Find the Tips application, and then Connect.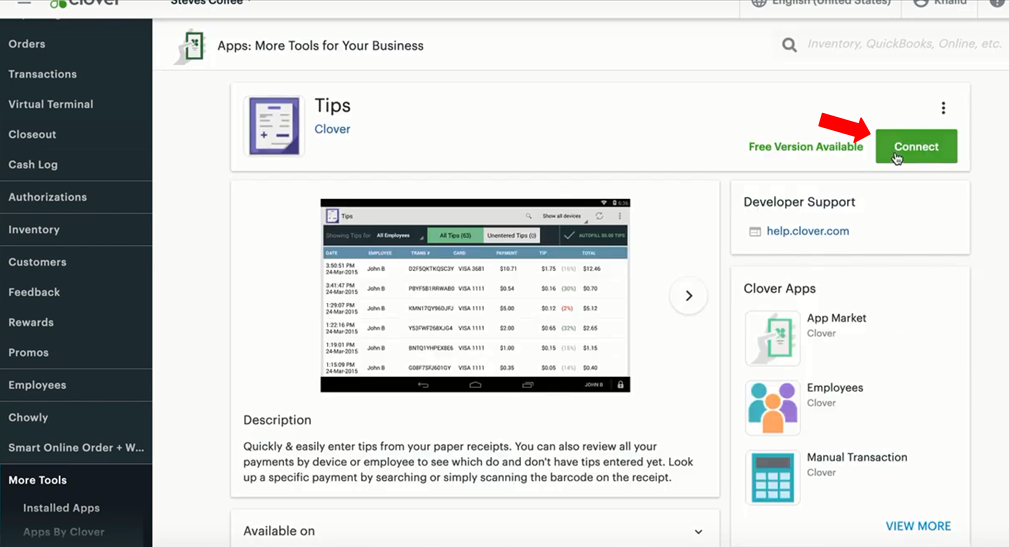 There will be a pop-up and you have to press Accept.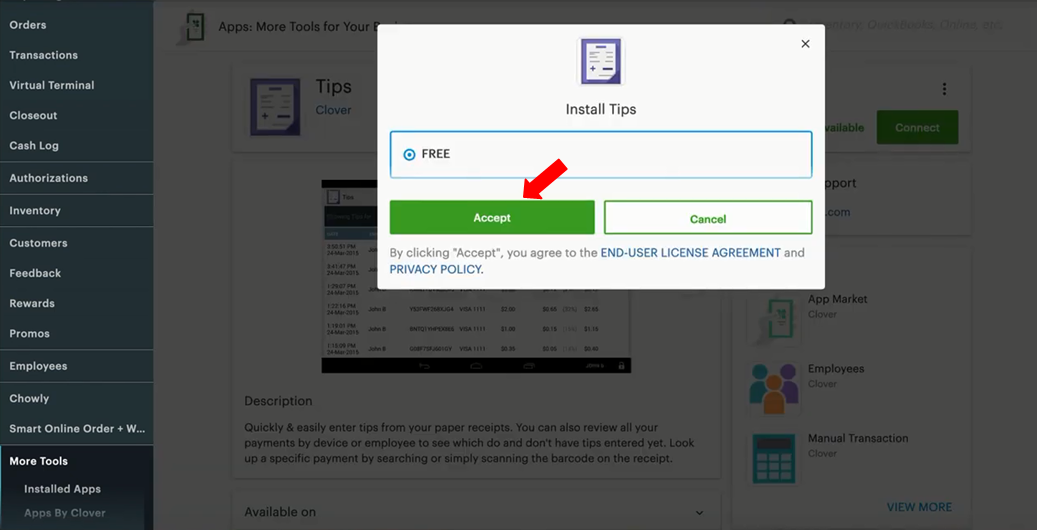 Next, go to the back-end of the website. And then, go to Clover Orders > Checkout settings > scroll down until you see Tips. And then, press Enabled.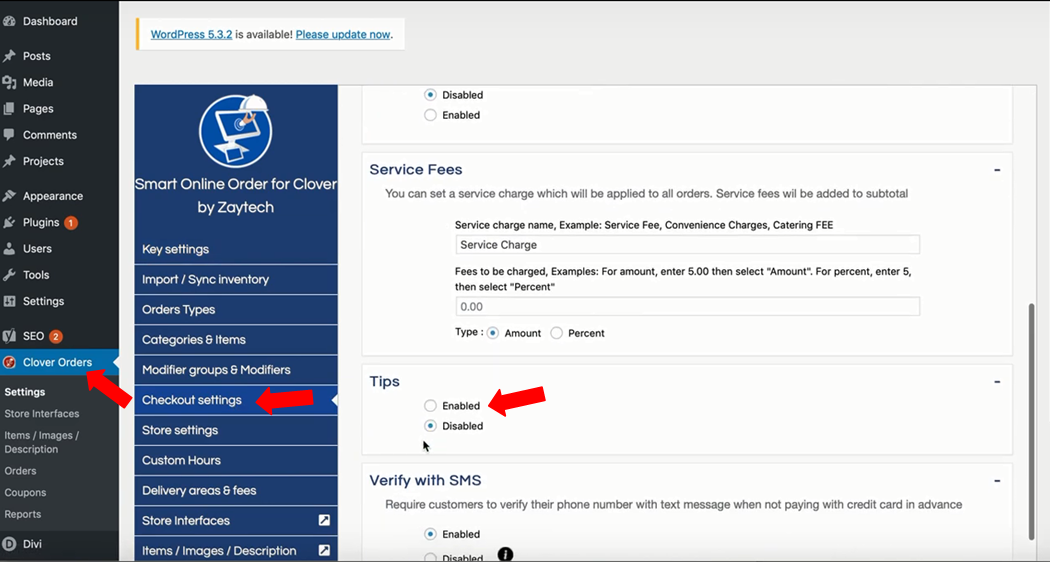 If you prefer a video tutorial, just click here.