How to accept Tips on your Order Online Page or Website - Smart Online Order for Clover
To accept tips online and you want to make tips enabled on your order online page, simply go to the back-end of your dashboard website and your clover dashboard.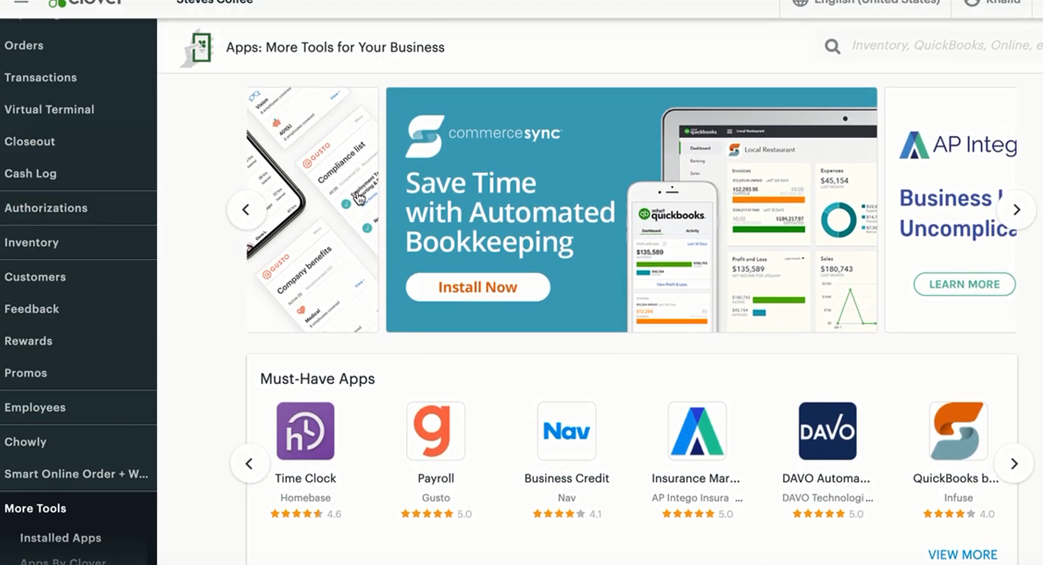 Choose the correct location. Go to More Tools > Type on the search bar, tips. Make sure it is installed as well.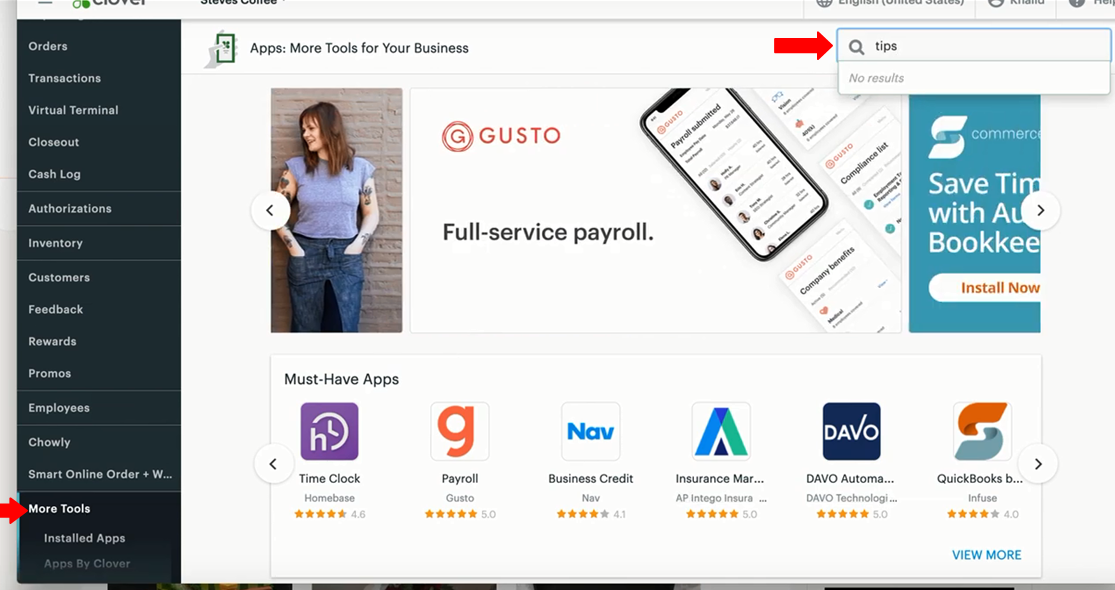 Once tips appear, press Connect.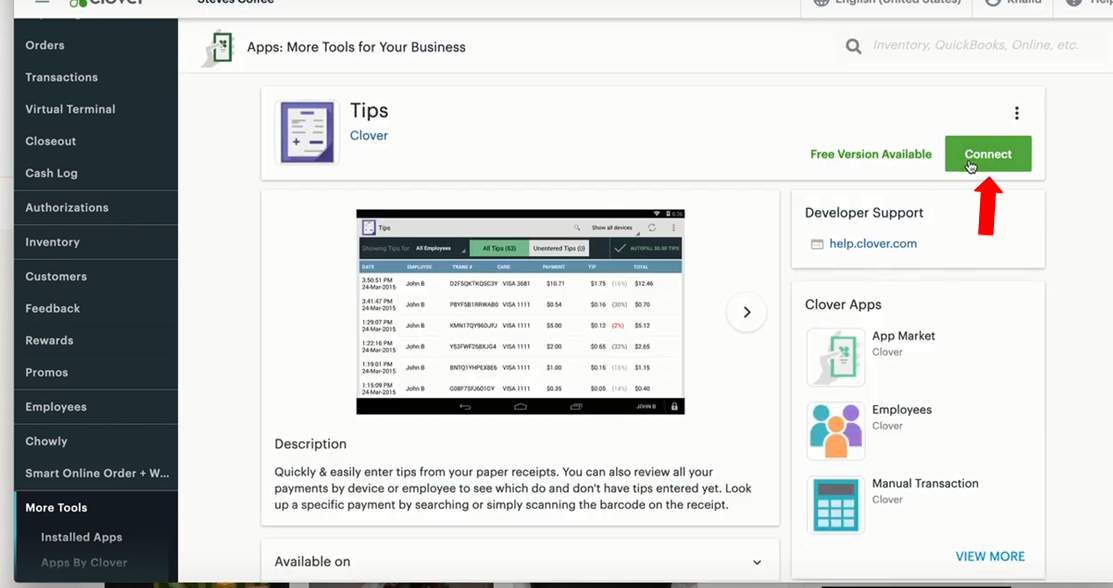 Once you press connect, this will appear. Kindly accept it. And as you can see, it is for free!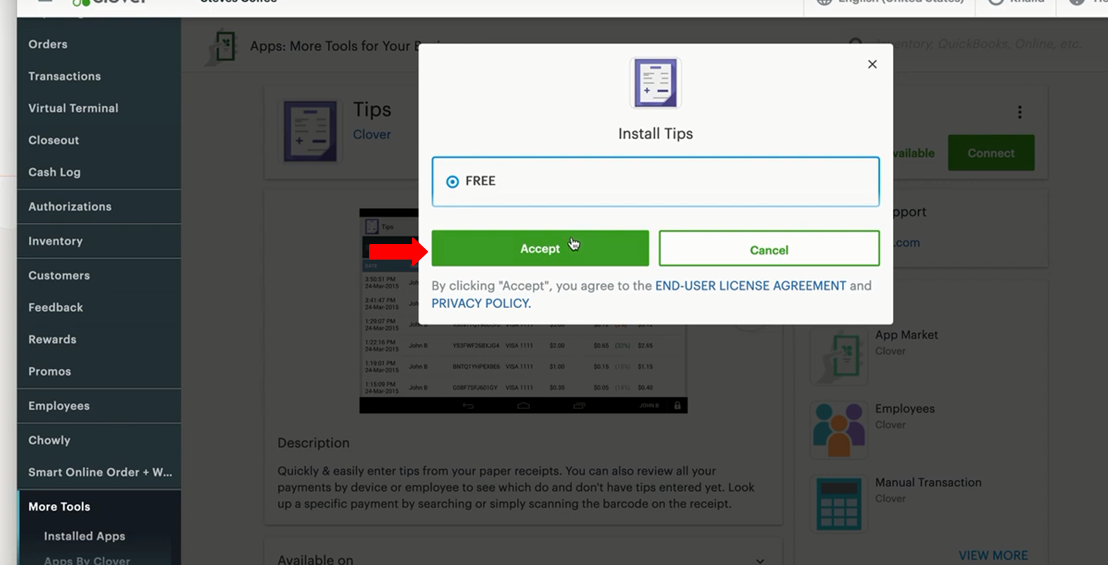 Go to the back-end of your dashboard. And then, Go to Clover Orders > Settings > Checkout settings.

Scroll down until you see Tips. And from there, you can choose if you want to enable or disable tips.