How to use Perfect Coupons with Smart Online Order
Using Perfect Coupons with Smart Online Order
Do you want to get more online orders?
Do you want to print coupons from your Clover POS and have them redeemed on your Website?
Do you want to offer coupon codes to your customers shopping at your restaurant or business?
Here's how to do that:

Next, go to Dashboard and press Clover Orders. And then, go to settings.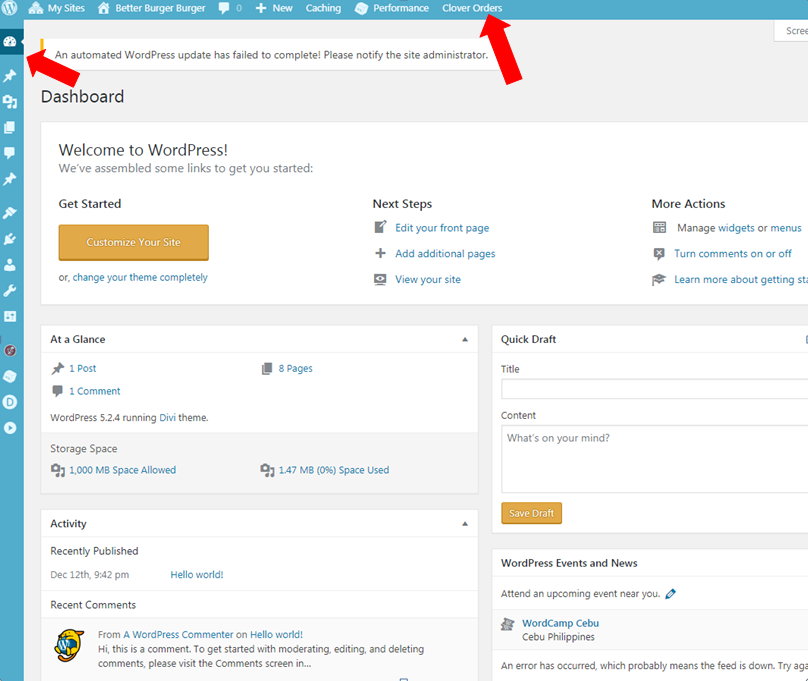 After that, go to Check-out settings.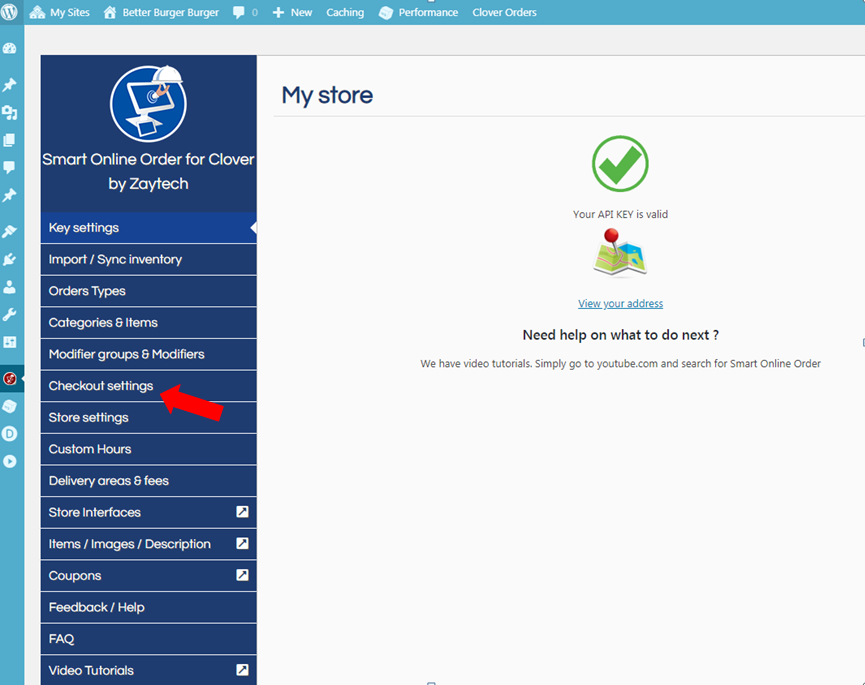 Scroll down until you see the Coupons selection. There are two (2) buttons on the page which is enable and disable.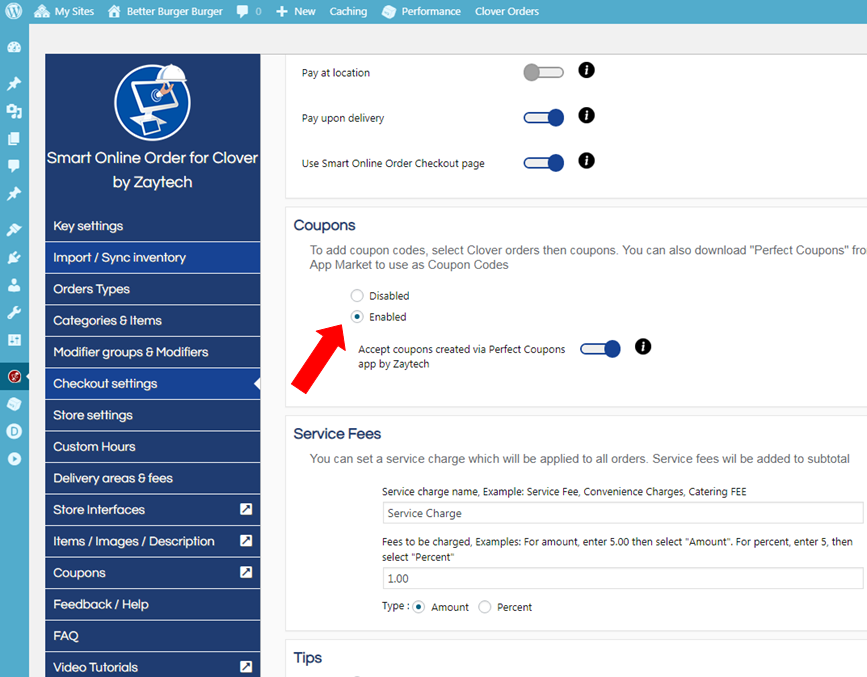 Press Enable, and "Save Changes."