How to start accepting Online Orders for your Clover POS:
Once you're on your Clover, go to Setup and log in. Put in your password if it requires you.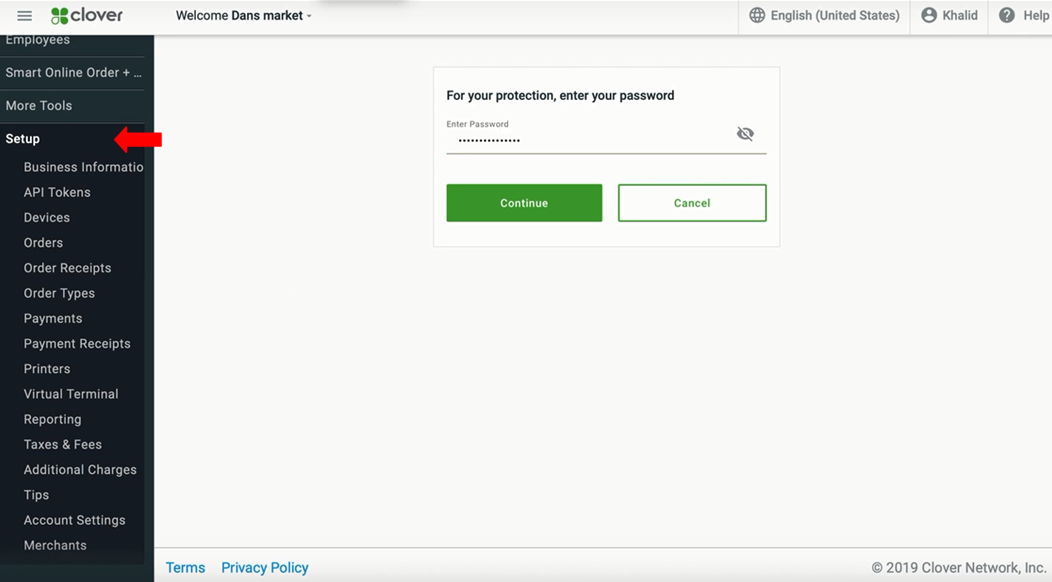 Once you're on Setup, make sure to fill up Business Information with correct details. In addition, the address is the one where customers will pick up the online ordering and where they can expect the deliveries to occur.
Also, make sure your business number is not your phone number since the customers will call the number that you provided for online ordering and or inquiries as well.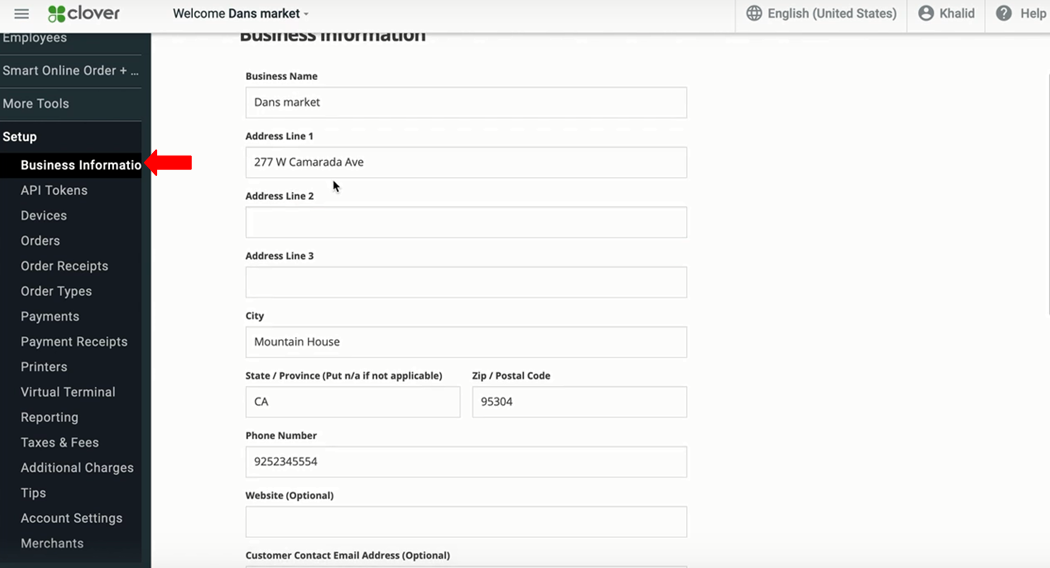 Customize your Business Hours as well. For example: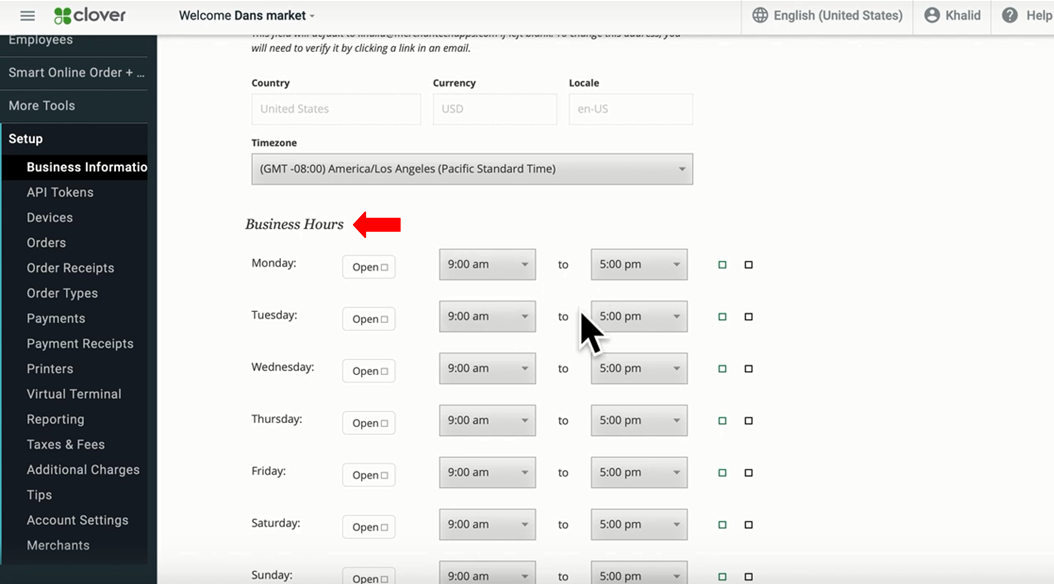 Next, go to Order Types. You'll see the various ordering methods you have on your Clover Device. You can also add an order type by creating one on this page if you require a specific ordering type on your Smart Online Order page such as curbside pickup or catering.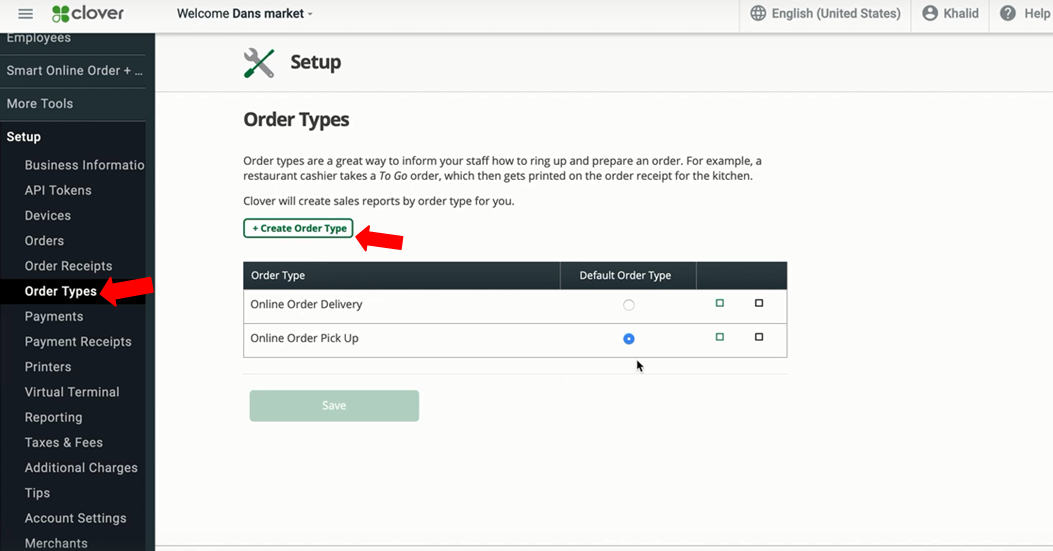 Always put a check on the Order note and Show customer info active. The order note will show the special instructions on the receipt and the pick-up time as well.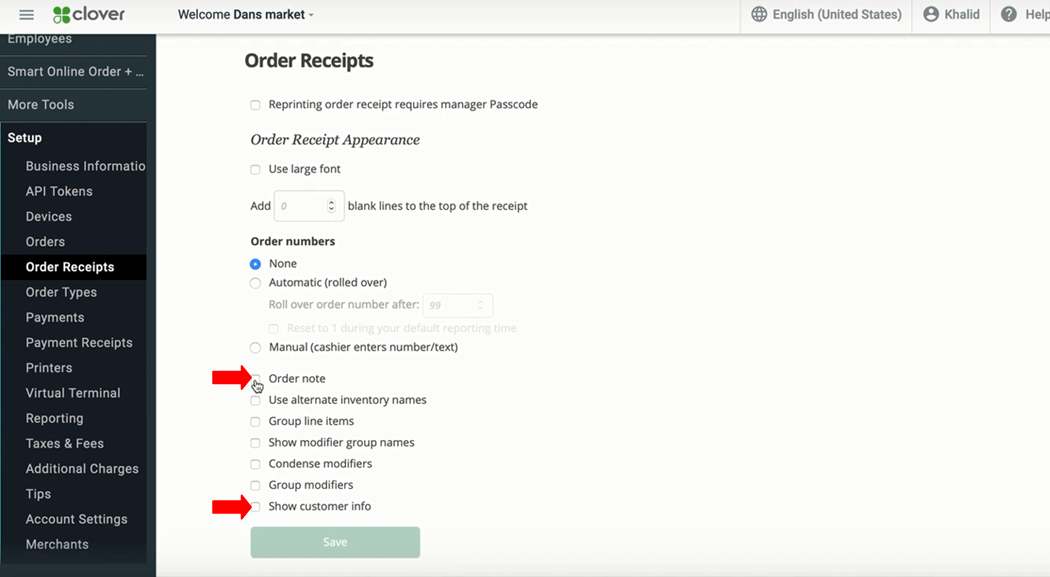 The next one is the Payment Receipts. Same process for this one. However, the image with the arrow below is optional. Most merchants don't need special instructions on the receipt. And then, press save. Ressasured that you make an online order, it will show the customer's information.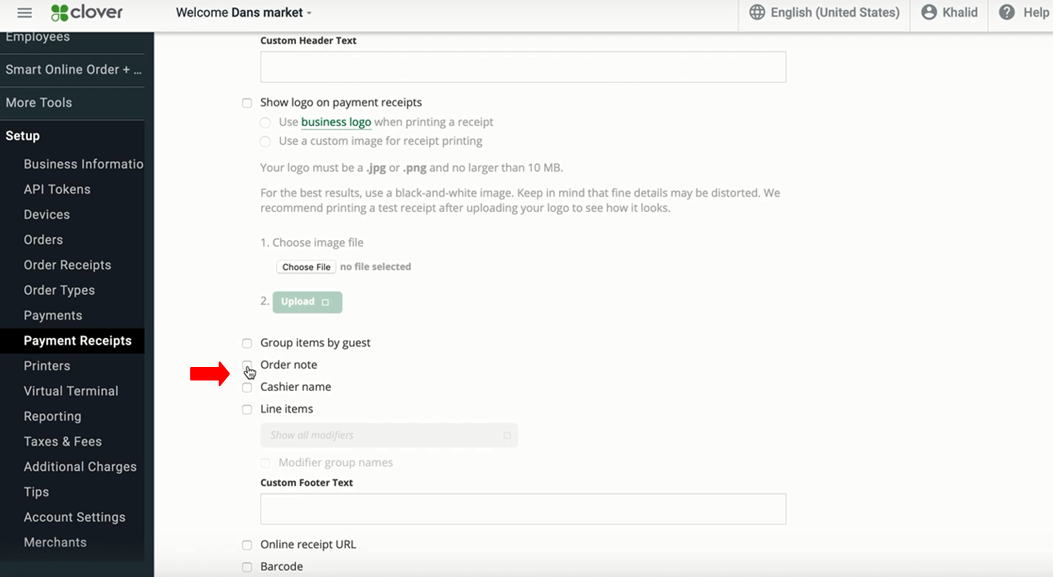 These same steps can be done on the clover device itself from the actual POS which is the one from the store except for the Order types and the Business Hours. You have to do it on the dashboard/website.