Quick Setup - Restaurants
Install from Clover App Market
-In this article, you will learn how to install the Smart Online Order App from the Clover App Market.
Log in to your account. And then, type in Smart Online Order.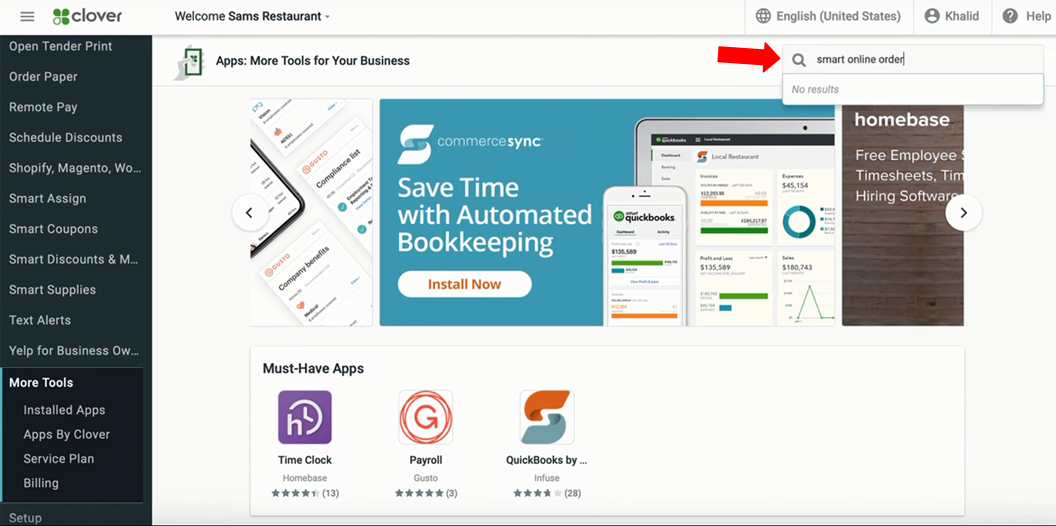 Make sure you have the correct location.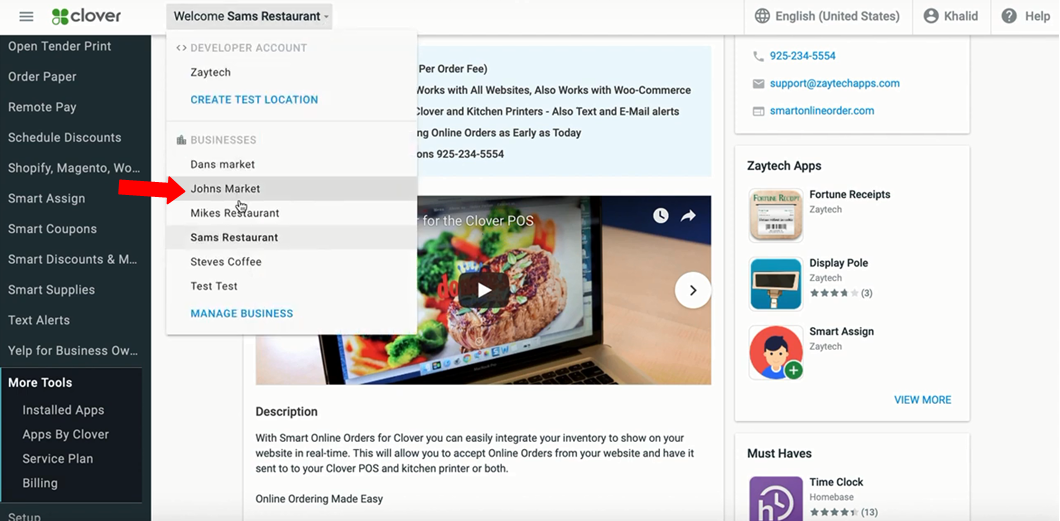 Click accept on the subscription page.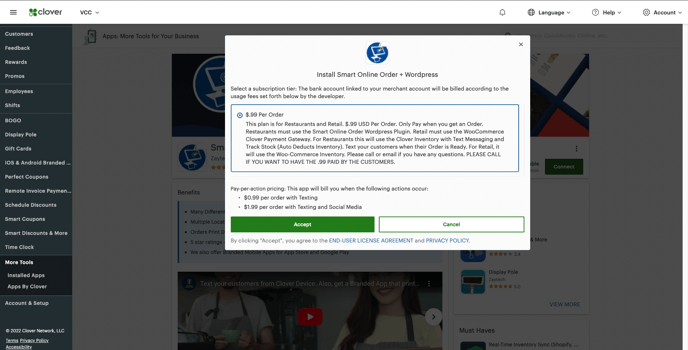 Once you accept, you'll be directed to the order online setup page.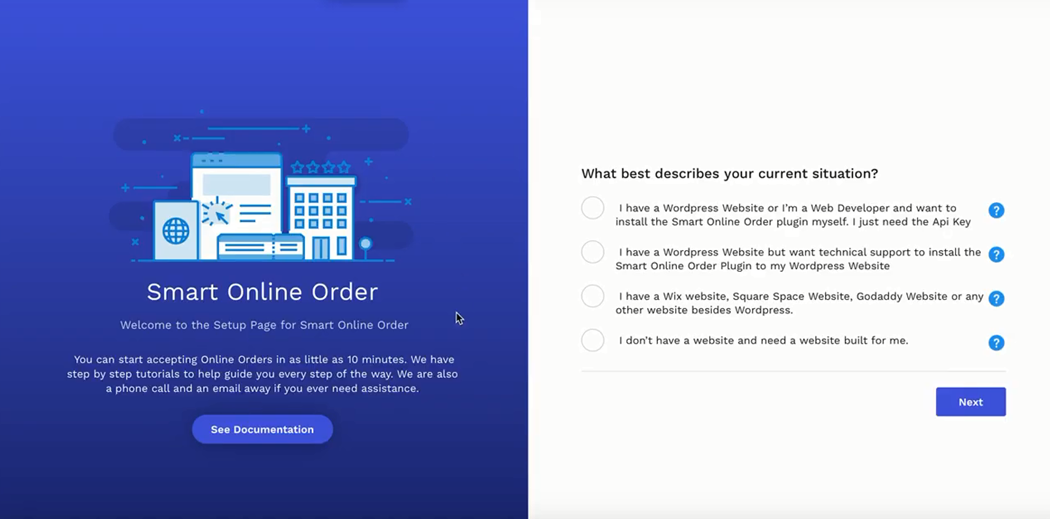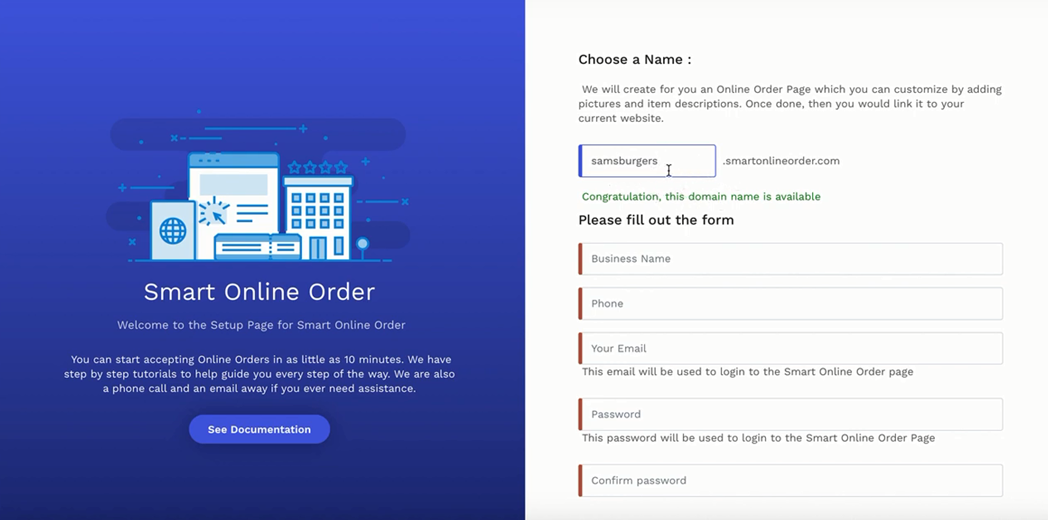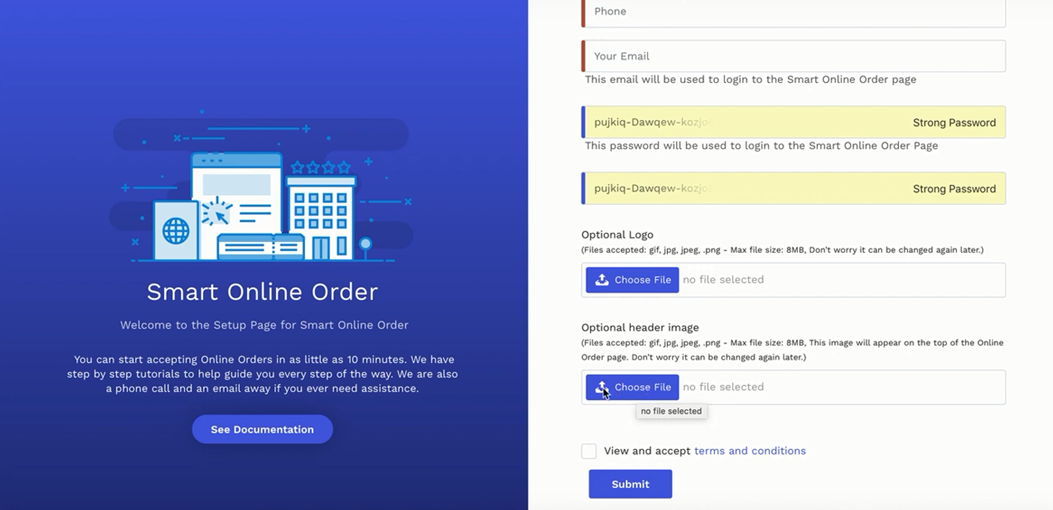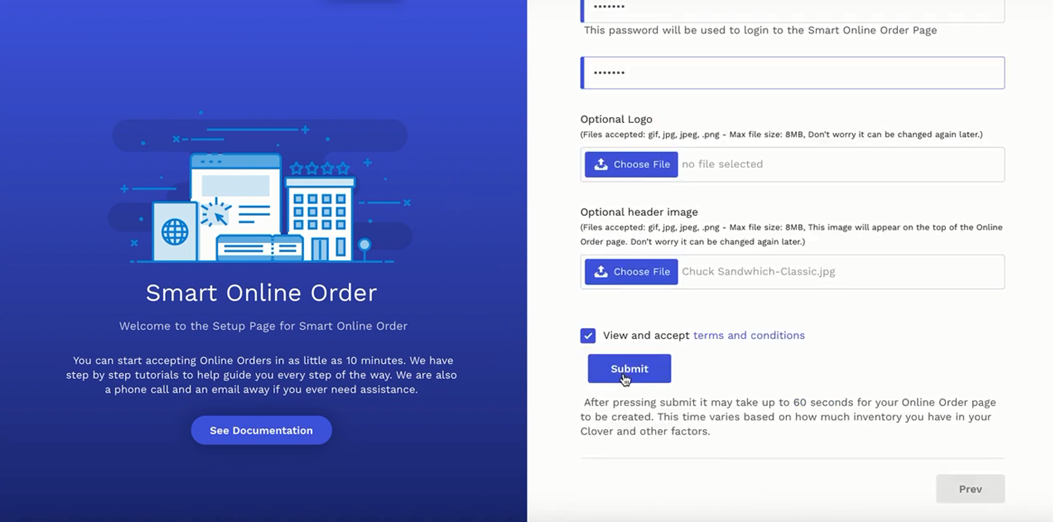 There will be some links that will appear if it's successful.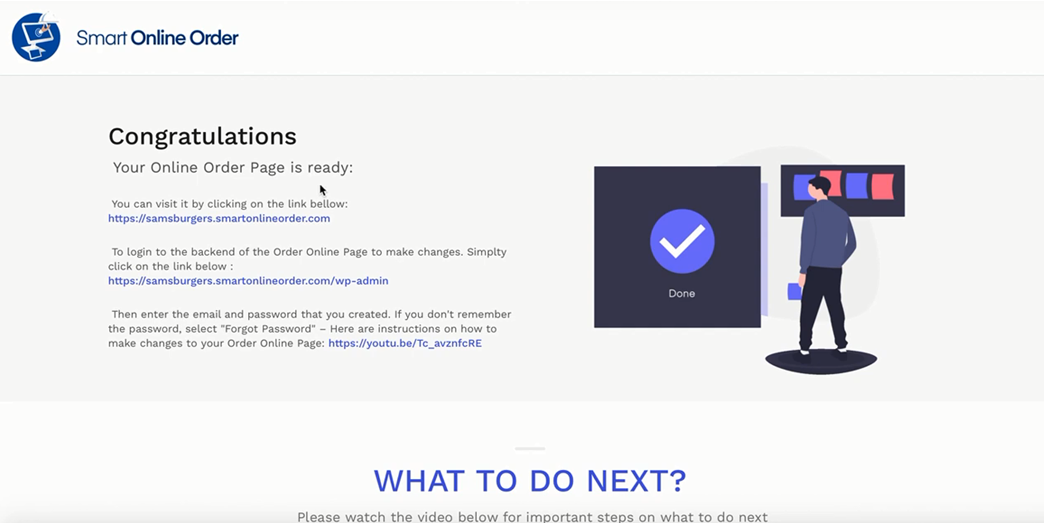 You are now ready to begin taking orders, click on the link below to get a video overview of the steps above.