Items/Images/Descriptions
Items
Item changes such as adding or removing items need to be done from your Clover POS or Clover Dashboard and then synced onto your Smart Online Order website plugin.
Note: You cannot create an item from the app or plugin. Items can only be created from the Clover inventory app and then synced from the Smart Online Order's website plugin settings.
Smart Online Order imports all of your existing items from Clover. Once your items are imported you can hide individual items.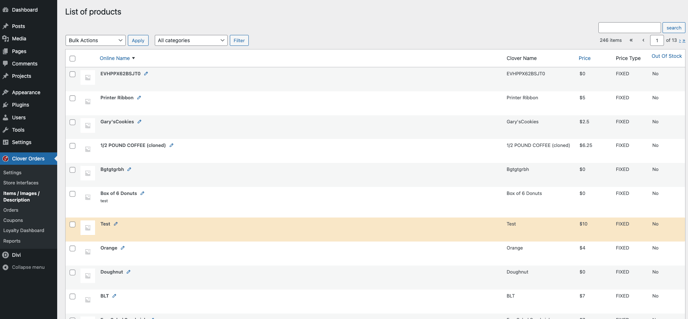 Articles