How to use custom hours when you have more than one category:
For example, you have different categories for lunch.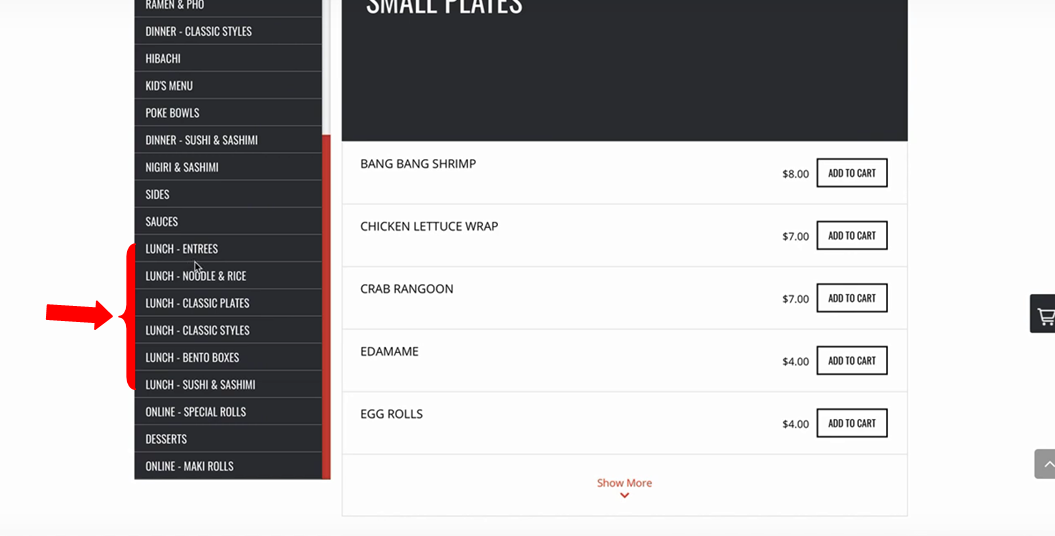 Go to the back-end of your website. Go to Categories & Items. Click on the lunch category.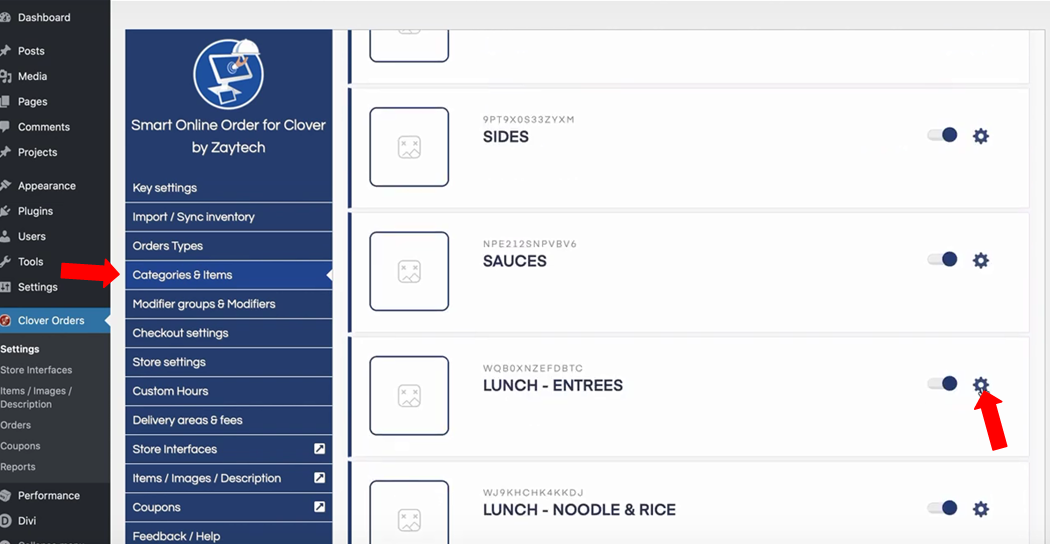 It is best if you inform your customers regarding the schedule and time. Put it on the description. And then, press Save. By doing that, you are able to inform your customers when it's available. Keep doing that until you complete all of them.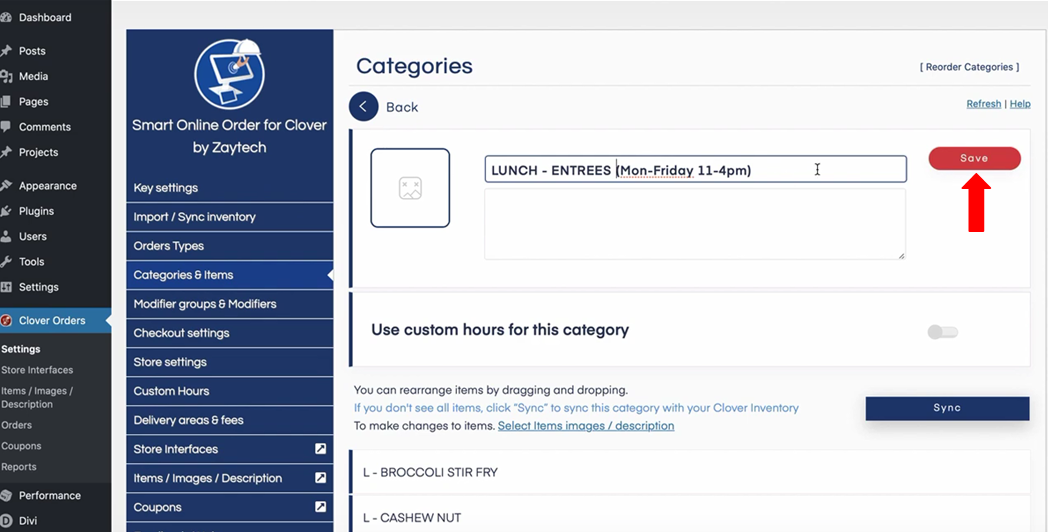 Now, it will show all the schedules that you have for the lunch category.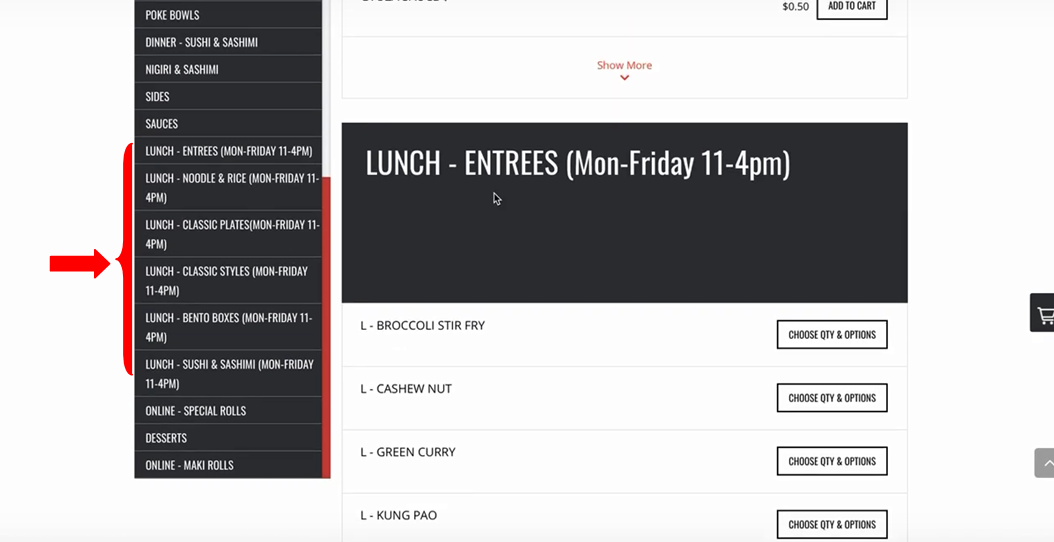 Next, go to Custom Hours > Custom Hours For Categories.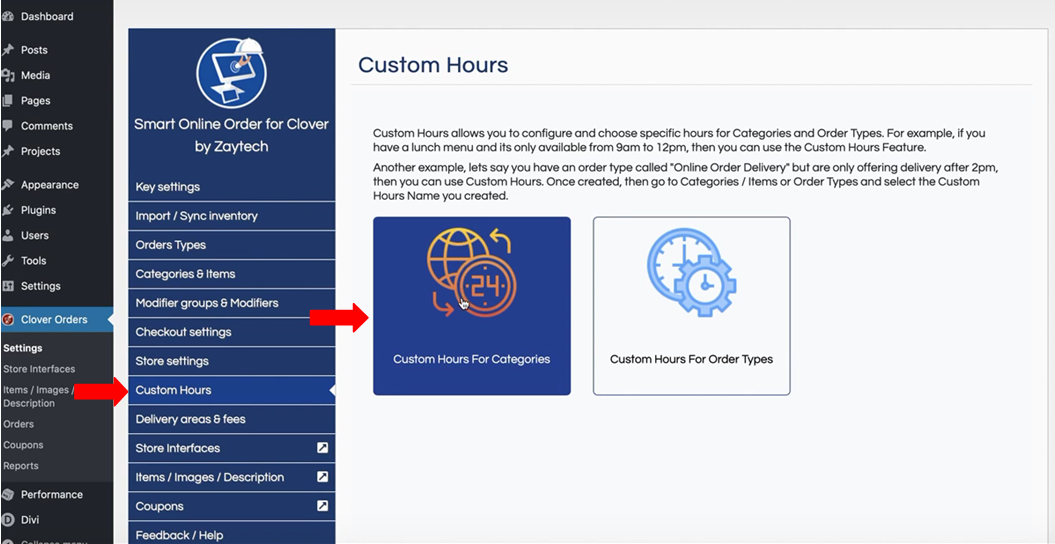 Once you're on the Custom Hours, you'll see all the schedules for the lunch category. Custom Hours apply from 11-4 from Monday-Friday.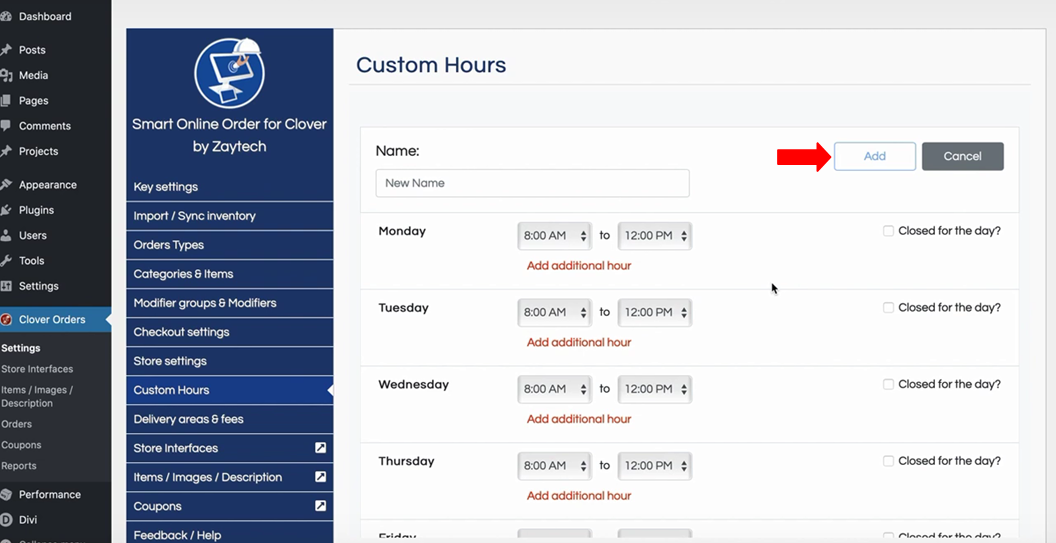 Since the schedule is starting from Monday to Friday, you can mark Saturday and Sunday closed.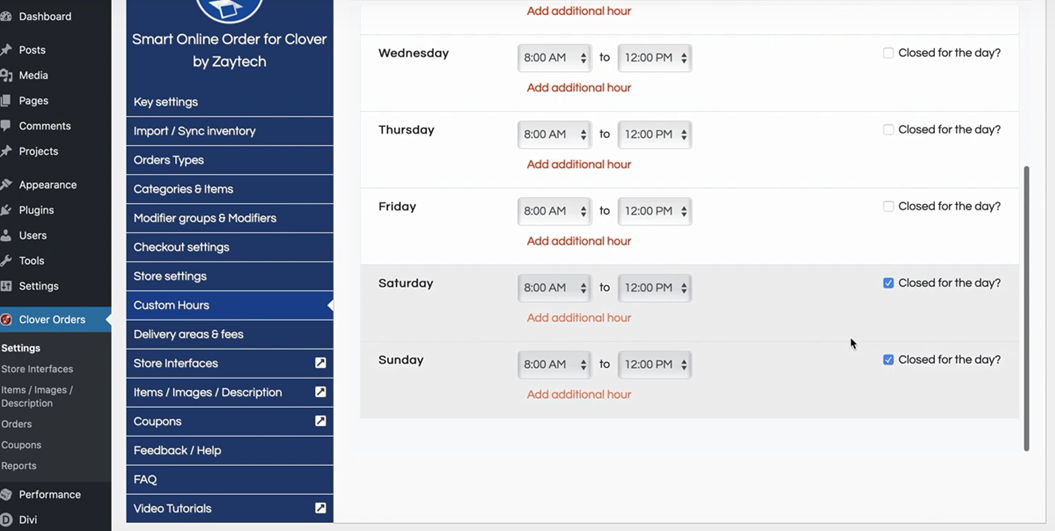 Next, change the scheduling hours.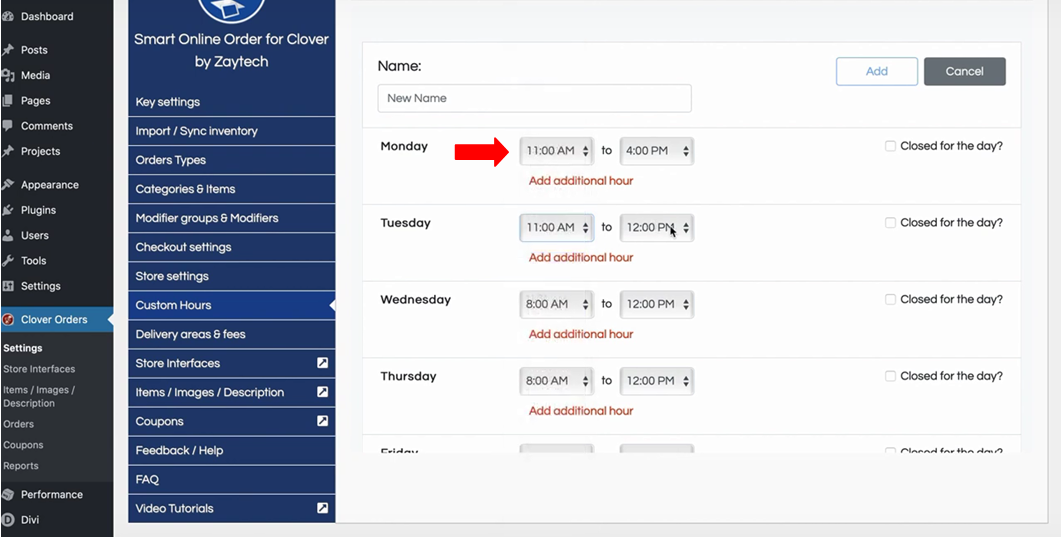 Also, change the description. And press the Add button.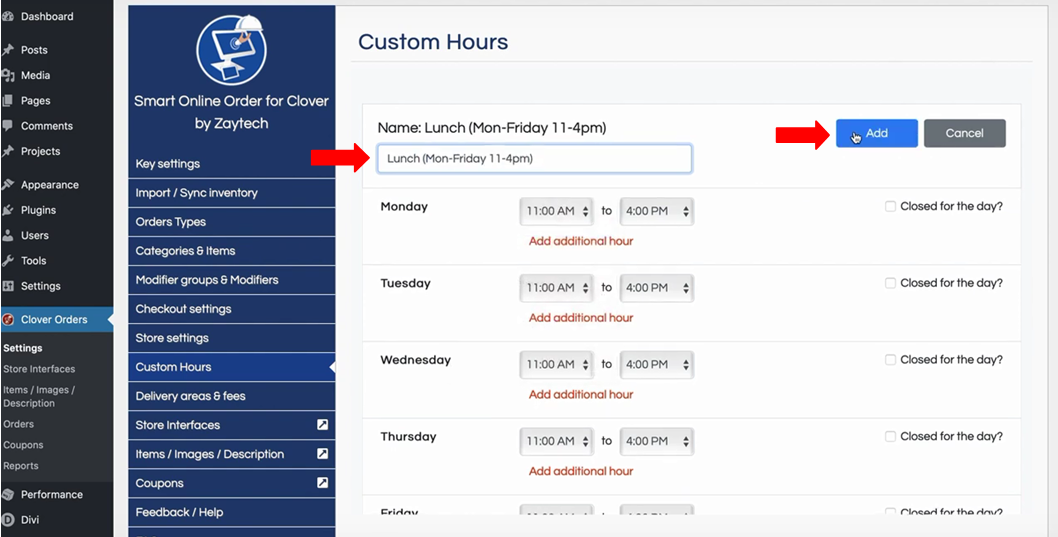 Enable Use custom hours for this category. And then, press Save. Once you enable that, it will apply to LUNCH - ENTREES.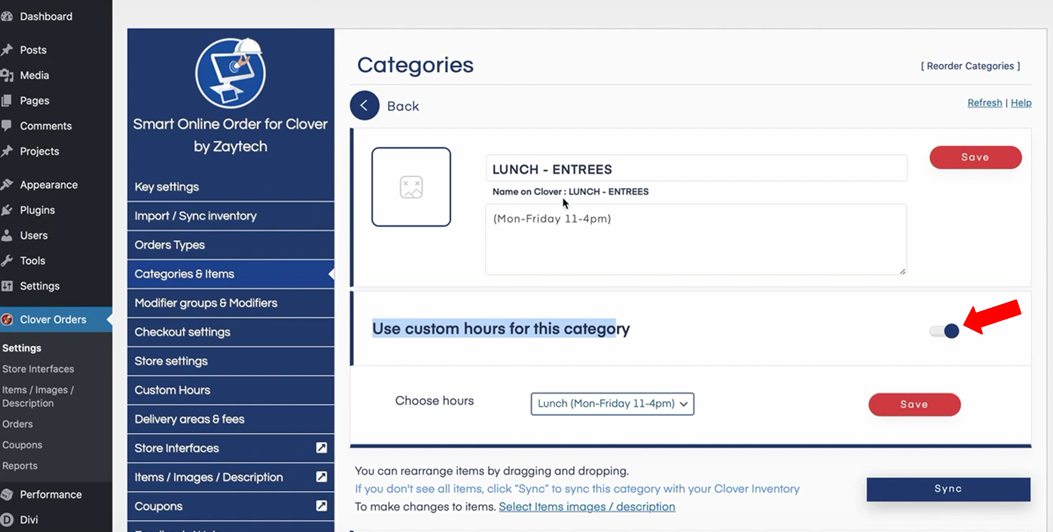 Now, the customers are informed of the schedule and time.