In this article, you will learn how to make sure you have the correct settings for Schedule Orders.
You notice that when you do order in advance, scheduled orders don't allow your customer to schedule your order.
So for example, ill go ahead and order something from the cart, then go to the checkout page that may not be allowing me to schedule my order.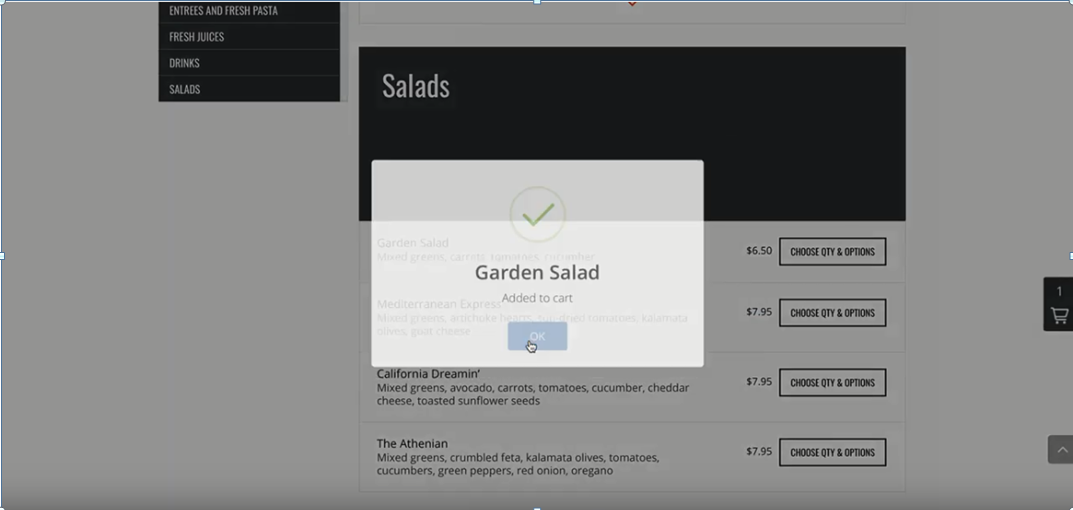 See how it gives me time for today but doesn't give me a time for tomorrow.
So let's say today is a day that you are closed and you're wondering why I can't schedule my order.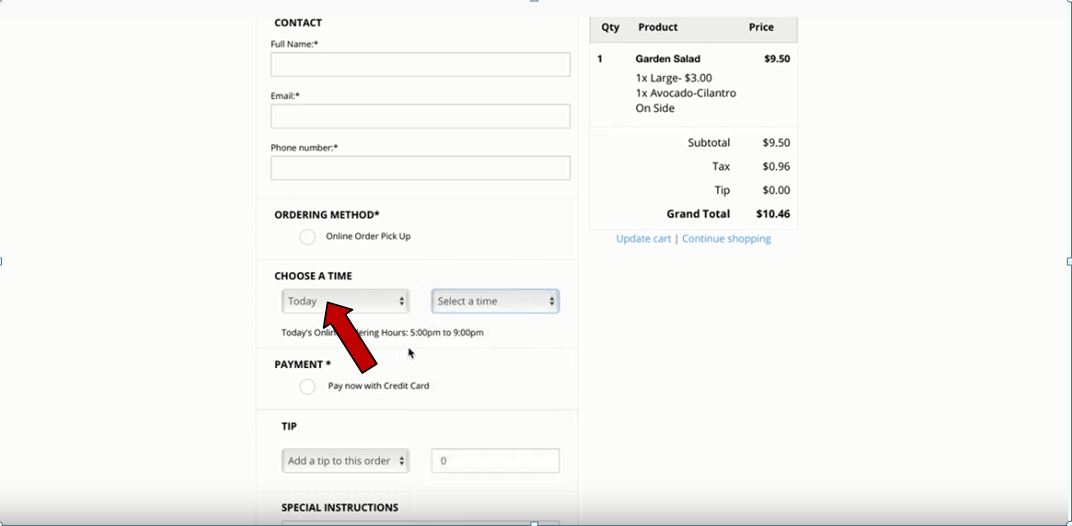 The way to find out why that's happening is your days in advance right?
So on the back end > check Clover Settings > Store Setting
First, you want to make sure (Allow scheduled orders when the store is closed) and (Allow customer to schedule their orders) are enabled.
The system allows them to do while the stores closed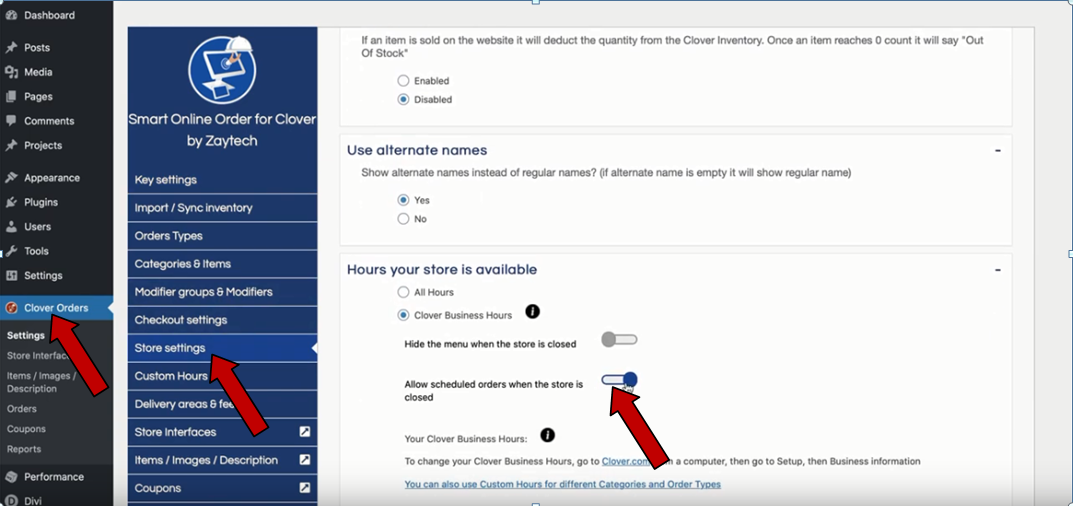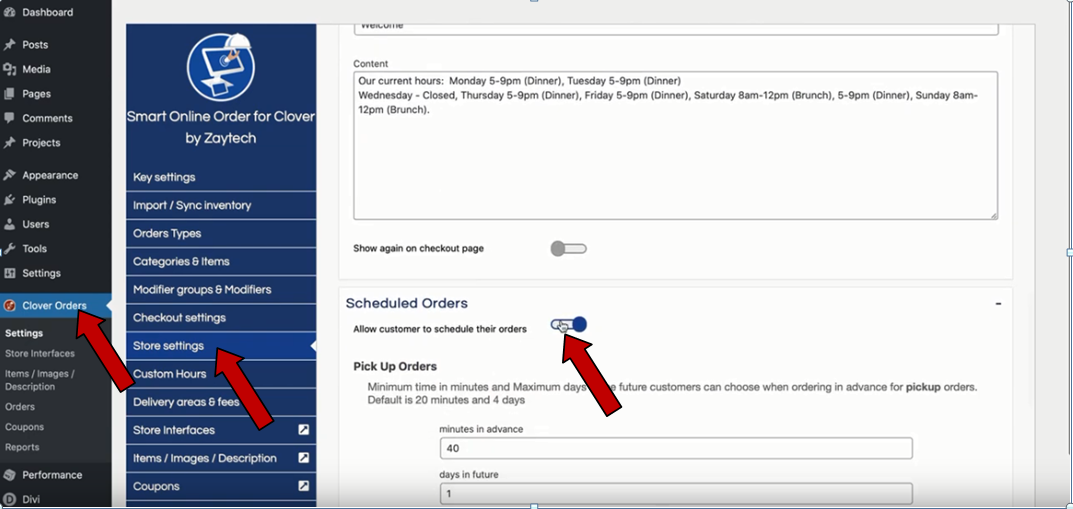 So what you want to look for is this number...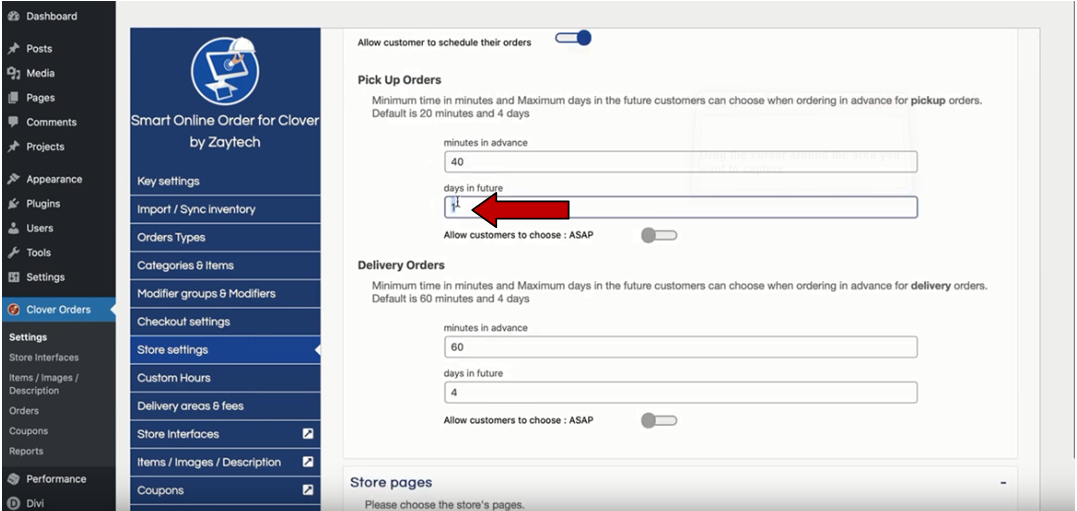 The next thing is when you look at your clover business hours.
Go to Clover Orders > Store Settings > Click the Your Clover Business Hours icon
So, for example, today is Tuesday, so tomorrow Wednesday is closed, that is because you have one day in advance, they cant choose the next day.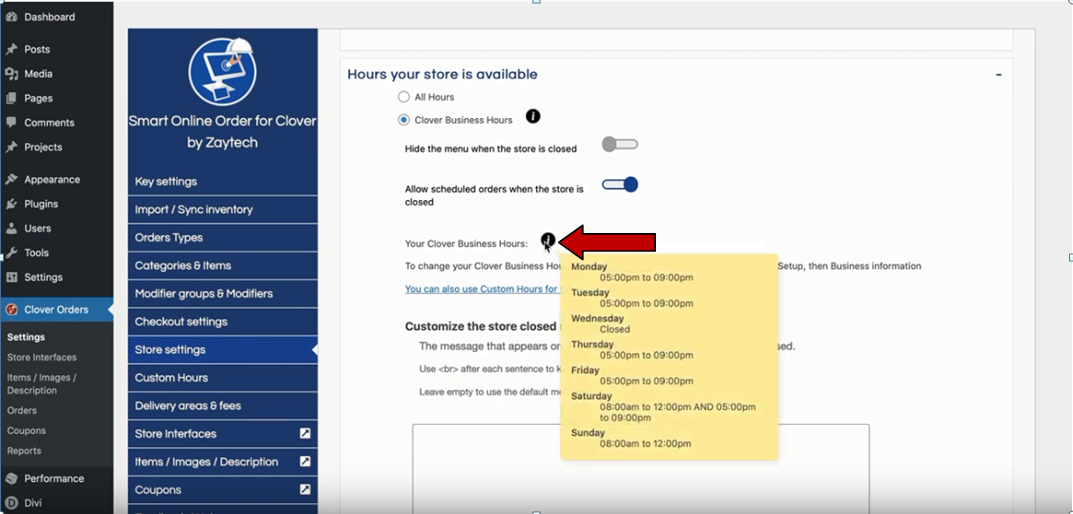 So if you change Pick up Orders > days in the future to 5 days, now you can see that I can choose to next day.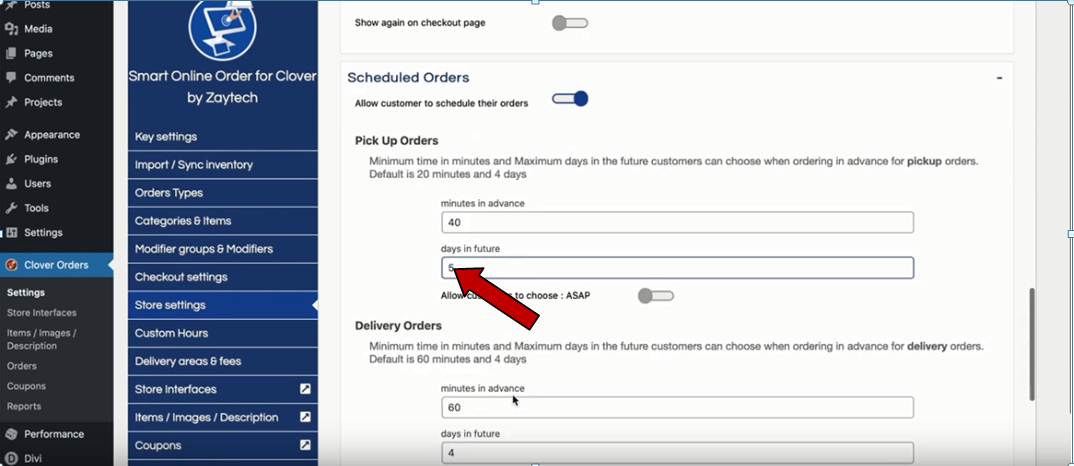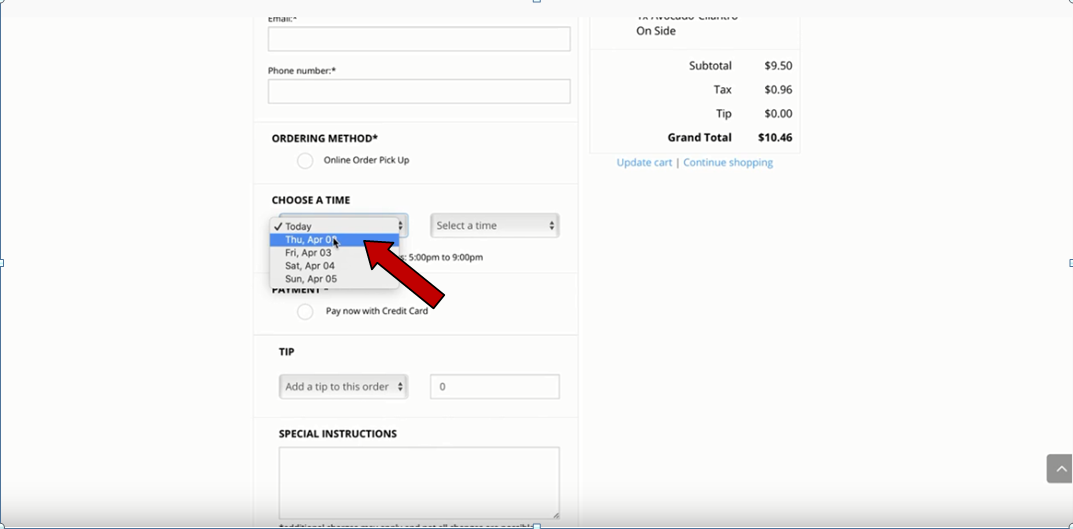 The point of this article is to show you that if your scheduled order is set to one day in advance and you close the next day it won't allow them to schedule that order.
You have to use this feature and the same rules to deliver the order and make sure that you have these correct because this relies on your business days so that way they can schedule accordingly.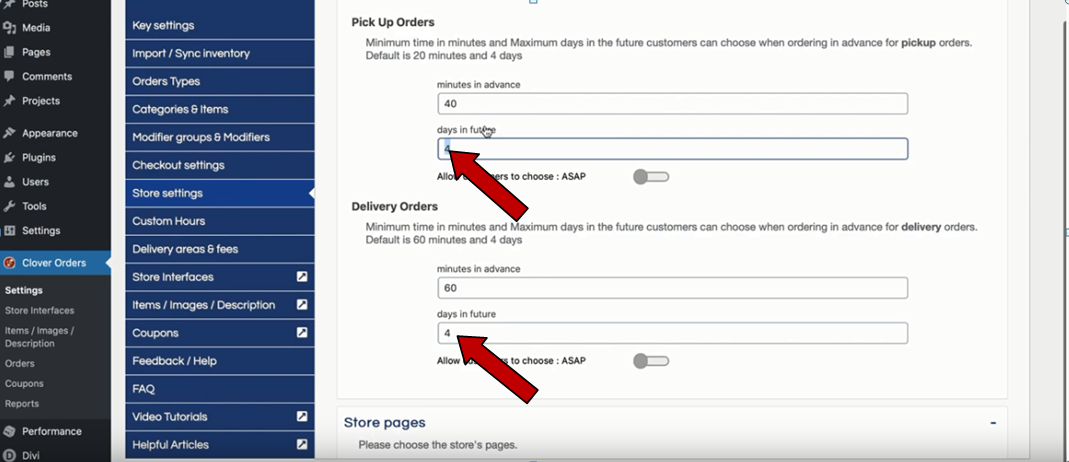 If you want to see a video tutorial of this article, please see the link below.
https://www.youtube.com/watch?v=y-0hfmZIrpI&feature=youtu.be