Using Minify Javascript and your checkout page has an error?
In this article, we will explain how to fix your checkout if it is not displaying properly on your SmartOnlineOrder page (see fig.1).
The Clover® checkout gateway that is used to process payments at the checkout, is not compatible with Minify Javascript.
Fig.1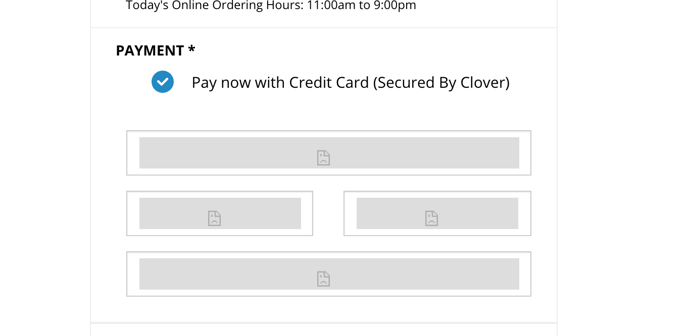 How to fix: Go through your plugins and find any Minify JS-related functions and disable them. This will ensure that your cart is showing a fillable form.
If possible, add the following URL to the exclusion list:
https://checkout.clover.com/sdk.js
For plugins such as "SG optimizer" you may need to just disable Minify JS (see fig 2).
Fig. 2

Still need help? Contact Our Support Team!
925-414-3848
support@zaytech.com