Items/Images/Descriptions
How to add images to items
To add images you will need to access the SOO website plugin and then go to the items page.
Access your Smart Online Order website plugin
First login to the website where you have your Smart Online Order website plugin installed.
Next, go to Clover orders > Items / Images / Description and place your cursor over an item that you wish to edit.
Once you press Edit Images, you can edit the details and Upload an Image.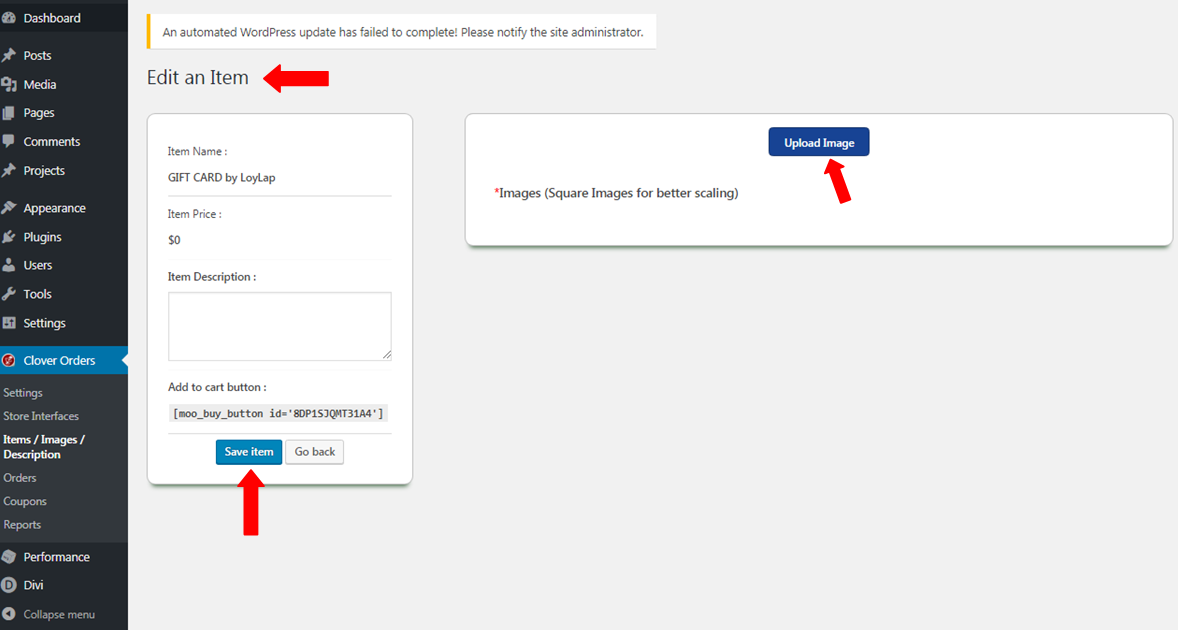 Upload an image and press Insert to post at the very bottom. For example: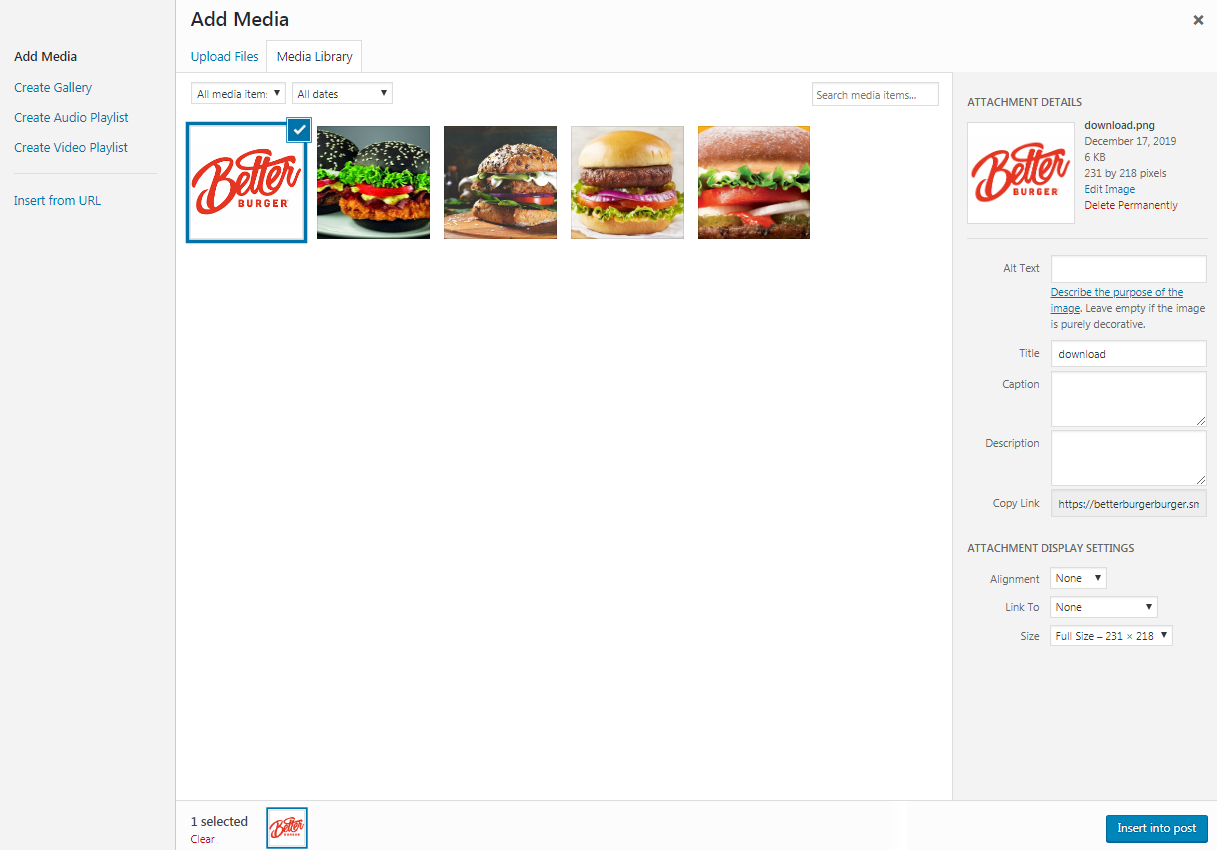 Your images will now be added to your Smart Online Order inventory item, repeat as necessary for the remainder of your items.