Changing website tagline for your Smart Online Order subdomain.
Changing the Tagline that will appear on the tab on internet browsers.
Disclaimer
This guide is based on WordPress if you have a different website type or are not using a Smart Online Order subdomain then you will need to apply similar information to your website type.
Access your Smart Online Order subdomain dashboard
First login to the website where you have your Smart Online Order website plugin installed and then access the dashboard of said webpage. From there go to Settings -> General.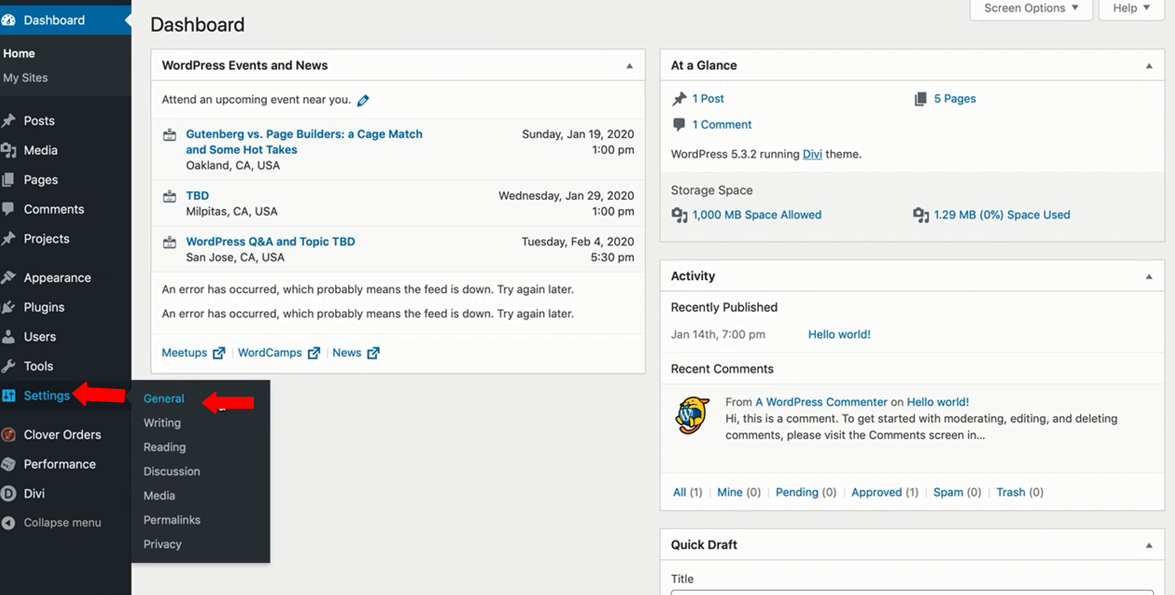 From the following page use the Tagline option to change what will appear on the website's tab and then click save.