How to Enable/Disable Pay in Store
Smart Online Order allows you to accept not only Credit Cards from your website, but can also give your customers the option to "Pay In Store" with cash or any other payment method. Some customers may prefer to Order Online and then pay with cash once they arrive at your business. It is good to allow for the possibility of both options.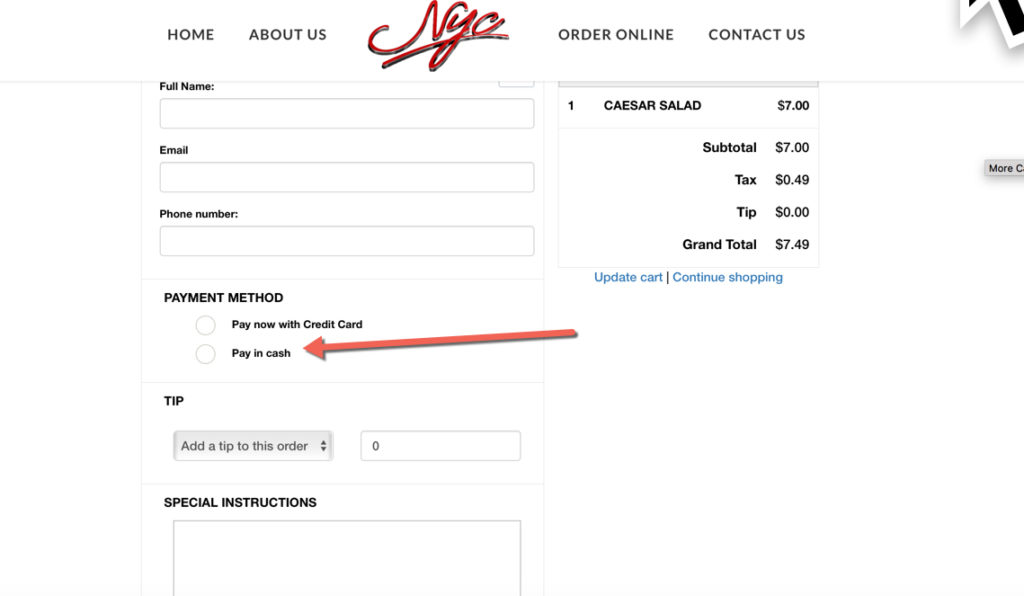 Ensure that your customers show up when they select "Pay in Cash'' to their cell number. Only after they have verified the code will they be allowed to proceed with the order.