How to Enable/Disable Pay upon delivery
It's always a good option to offer your customer additional ways of making a payment. Especially when making deliveries. Allowing your customers to pay for an order upon delivery can help you receive more orders.

This is what your customers will see when "Pay Upon Delivery" has been enabled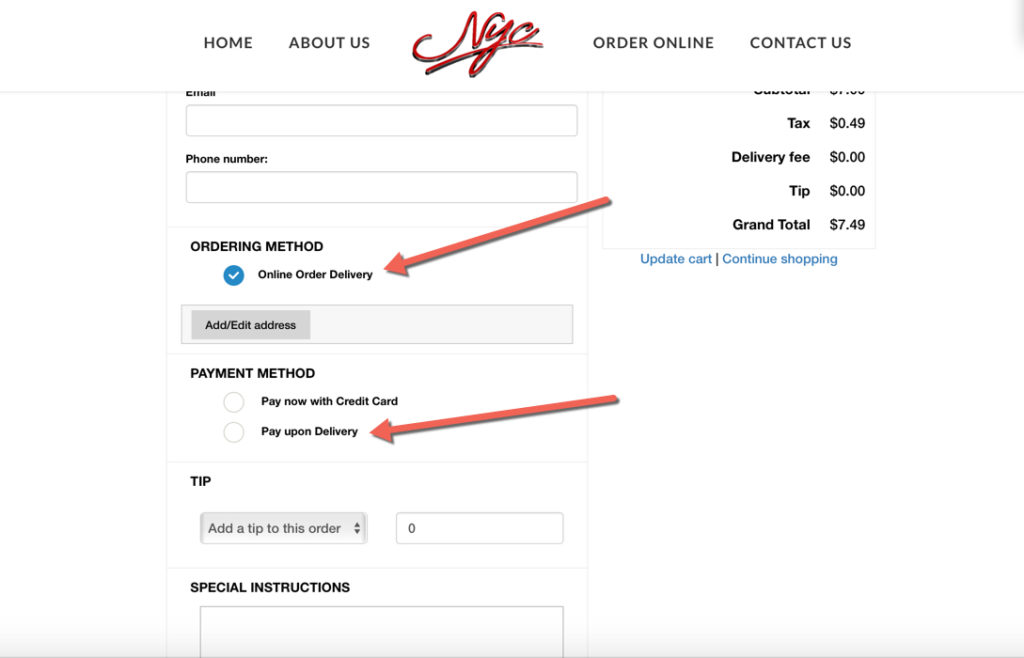 We have put safeguards in place to make sure that the person ordering is whom they are by verifying their cell number with a verification code. This will drastically reduce the number of fraudulent orders.