How to Set up auto printing and Why Online Orders Don't Auto Print?
Here are the following steps to get your online orders printed on your clover device. If the Online Orders are not printing, you will need to make some changes from the Clover POS. These changes must be made from the actual physical device.
You will need to make sure the correct printers are selected.
You will need to choose a default printer.
If you have more than one Clover POS you will need to turn off auto print receipts from the other Clovers.
Go to your Smart Online Application. And then, select the top right option called Settings/Printing.
Please note this must be done from the CLOVER DEVICE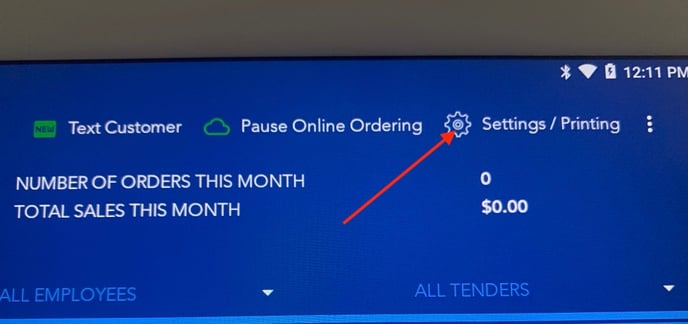 Once you open the settings, you will see the sections that already have a checkmark.
Click on "Choose device as the default printer" and ensure that only this device is selected. This will have your current Clover device act as the default printer.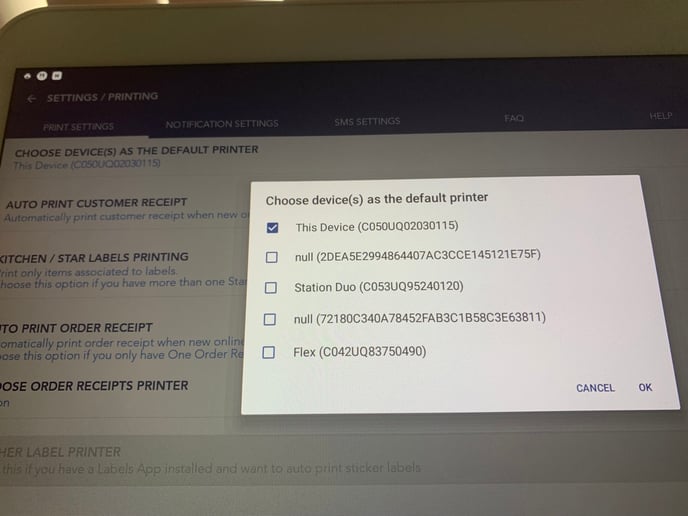 If you have item labels set up and would like for receipts to also print at their associated star printer then also ensure that the "Kitchen/Star Labels printing" option is active.