Once you have received your app completion email you will be provided a link where you can manage the system.
Access the Settings
You will first need to log in to the Smart Online Order loyalty dashboard, typically the login link and credentials are provided to you through the White Labeled Branded App completion email possibly through a link on the email going to "Smart Online Order Dashboard"
Going to loyalty programs
Once logged in click on loyalty then on the section called "More Programs" that appears underneath loyalty once you click on it.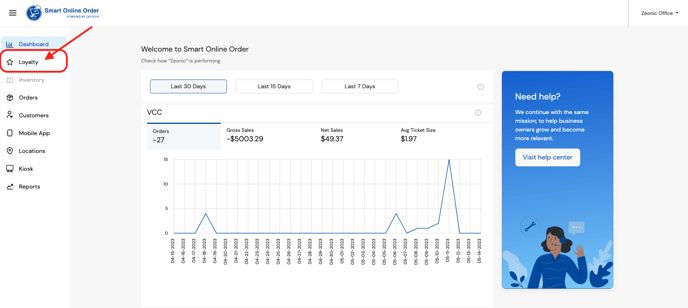 Earn Points
From the top section, you will be able to choose if your clients get points based on dollars spent or on a per-order basis

Assign Value to Points
From this section, you will be able to choose how much value is associated with your systems points.

Settings
From this section, you will be able to apply various settings to your system such as if your points expire or if they will be able to be accumulated and what said points are called.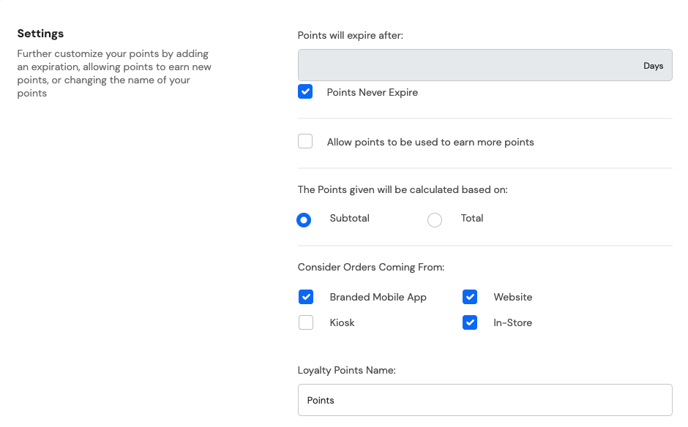 Additional Requirements
From this section, you will be able to configure how your clients are able to use points such as the minimum amount/purchase needed to use the points.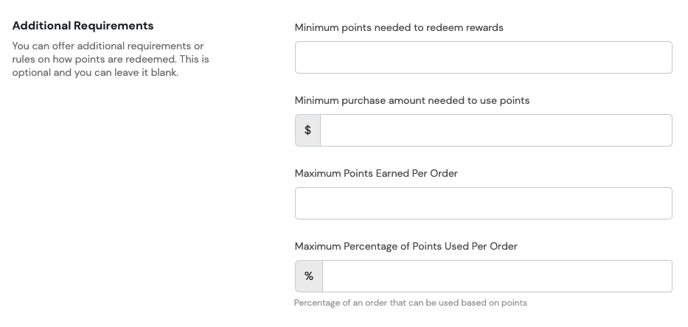 Save your changes
Once you have your settings to your liking you will then need to save the changes from the bottom of the page to finalize your changes.