Display Donuts Category or any Category on a different page.
There are times where you may want to display a specific category on a different page. For example, you may have a catering menu that you want to keep separate or would like a separate page to accept deposits or donations.
Please note this will only work for store interface 1 and store interface 2.
These are the following steps in making categories appear separate on different pages
First, choose a category if you want to make a separate page. To do that, go to the dashboard/back end. Go to Pages and create a new one.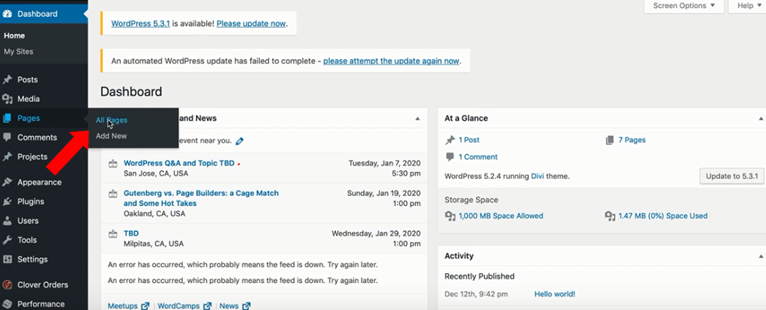 Use The Divi Builder and it will direct you to the layouts.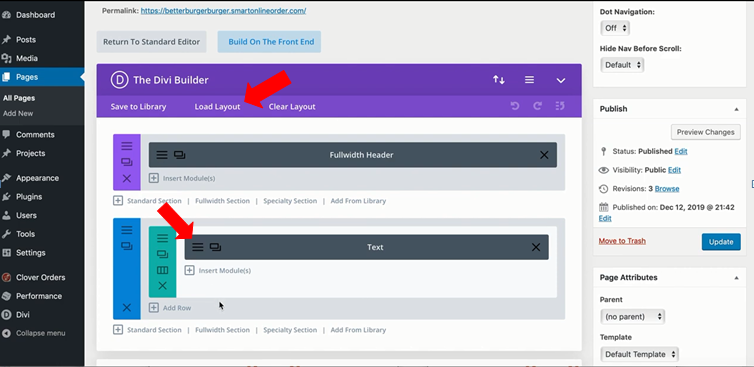 You can choose from different layouts for your online page or you can use your saved layouts as well. Press the three (3) lines.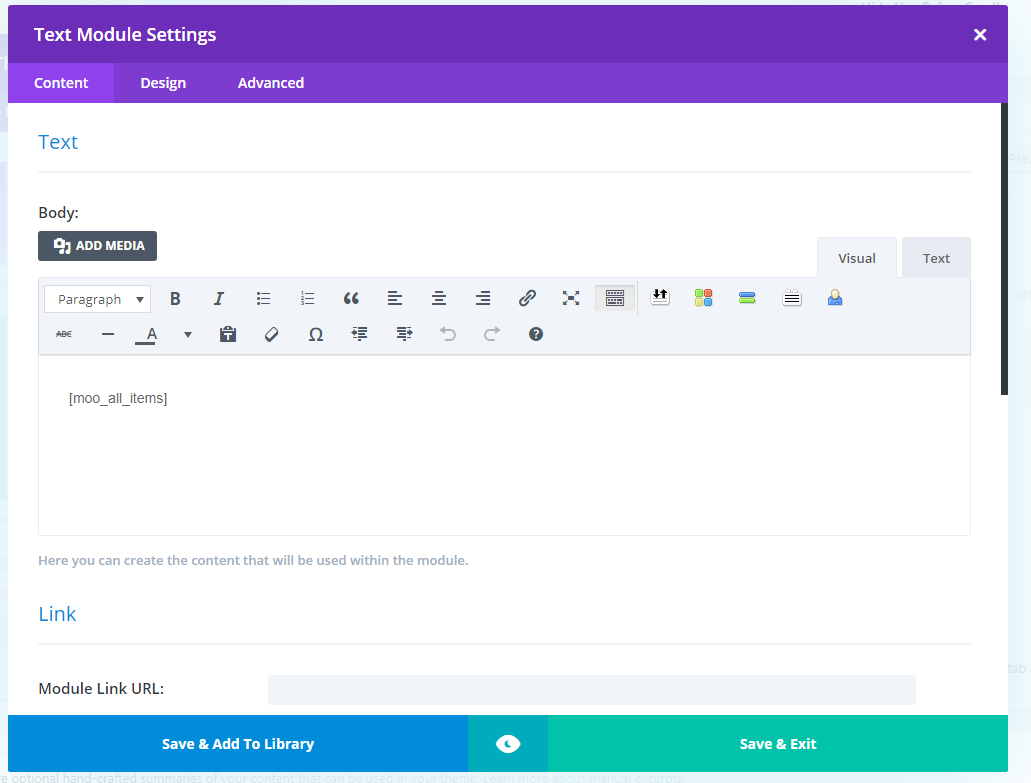 It will require the category id. You can get this from clover.com or copy the code from the specific category that you want. Go to Clover Orders > Settings.
Once you're on the Clover Orders Settings, go to Categories & Items. Find the specific category that you want and copy the code.
Example: [moo_all_items category="SGVFQ44G09H6R"]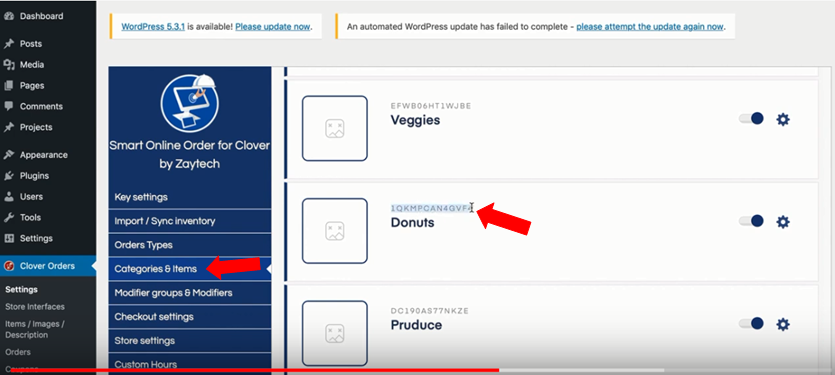 Go back to the text column and paste the code from the Category & Items. After that, Save & Exit.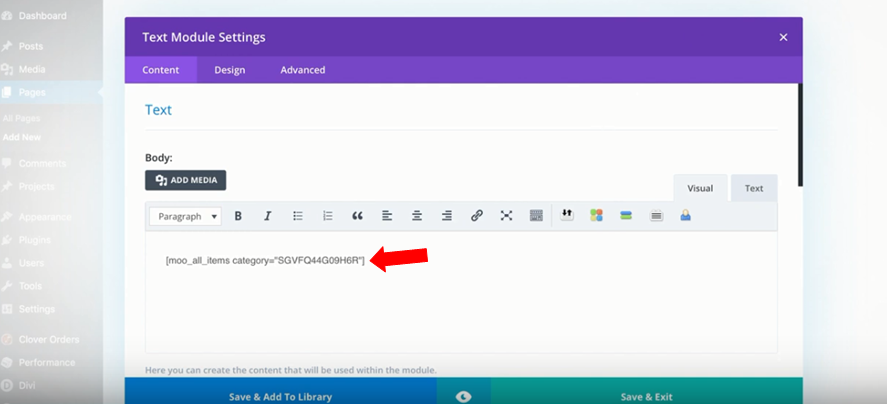 Go back to Clover Orders Settings > Store Interfaces. Choose your preference. Remember it will only work for Store Interface 1 & 2.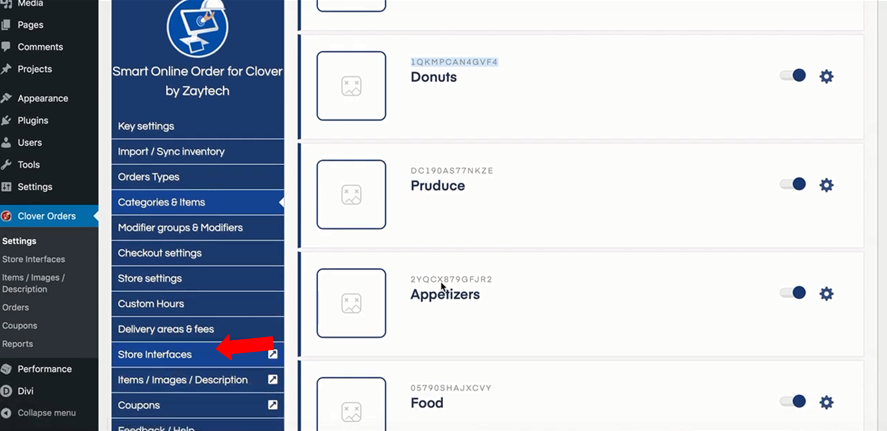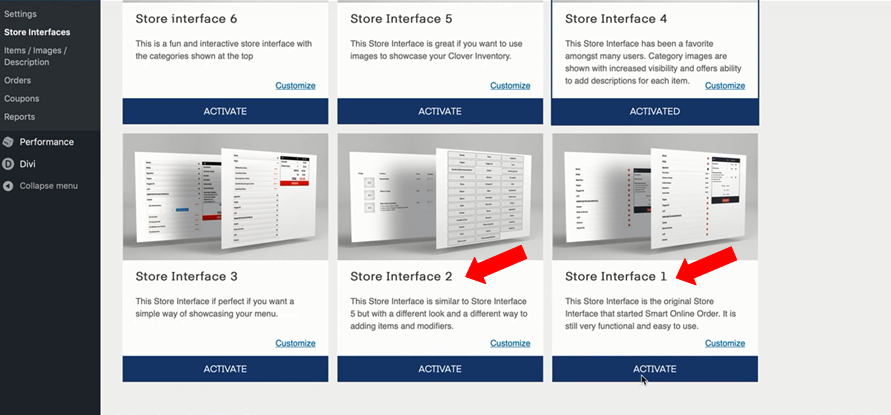 In the backend, go to Appearance > Menus. Make sure you press publish.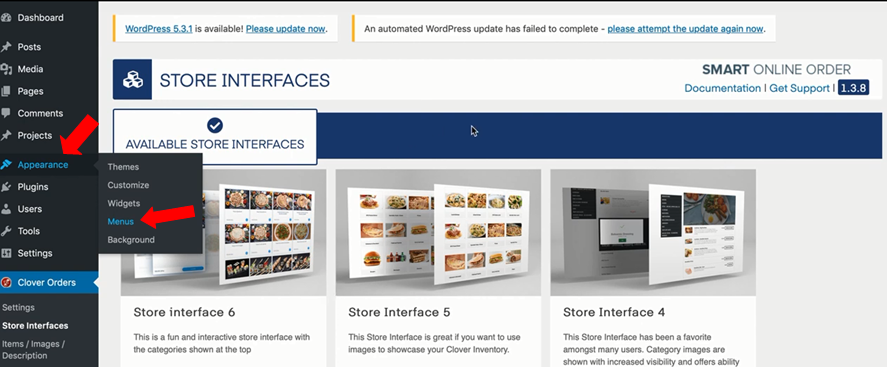 For the category to appear on the page, go to appearance section > menus.
Add the category that you prefer to the menu. And then, Save Menu.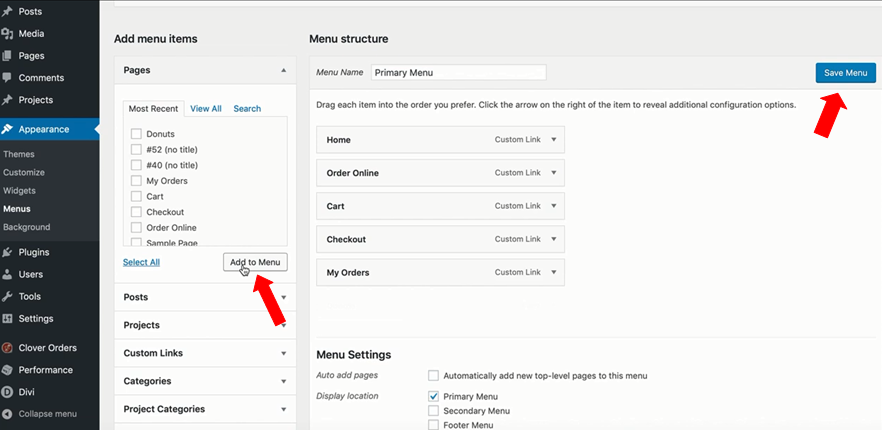 Go back to the website and refresh.