In this article, you will learn how to ensure you have everything in place so that when Online Orders are placed it is coming correctly and showing the customers information.
The first thing you want to do is you want to go to Setup at the very bottom-left. If you have the old dashboard then just find the setup app. You can see the different tabs on the left side. And make sure all the information is correct especially the phone number. because if you get online orders they may call your cell phone number so change this to your business phone number.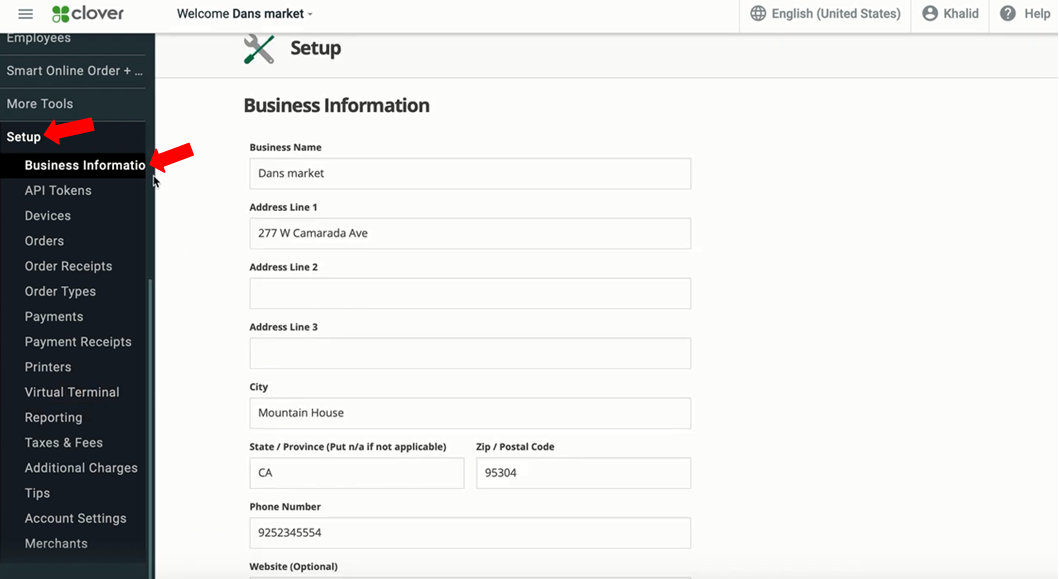 Make sure your business hours are correct. Because if you don't have your business hours you might get an online order in the middle of the night. Just an example. So make sure to add that.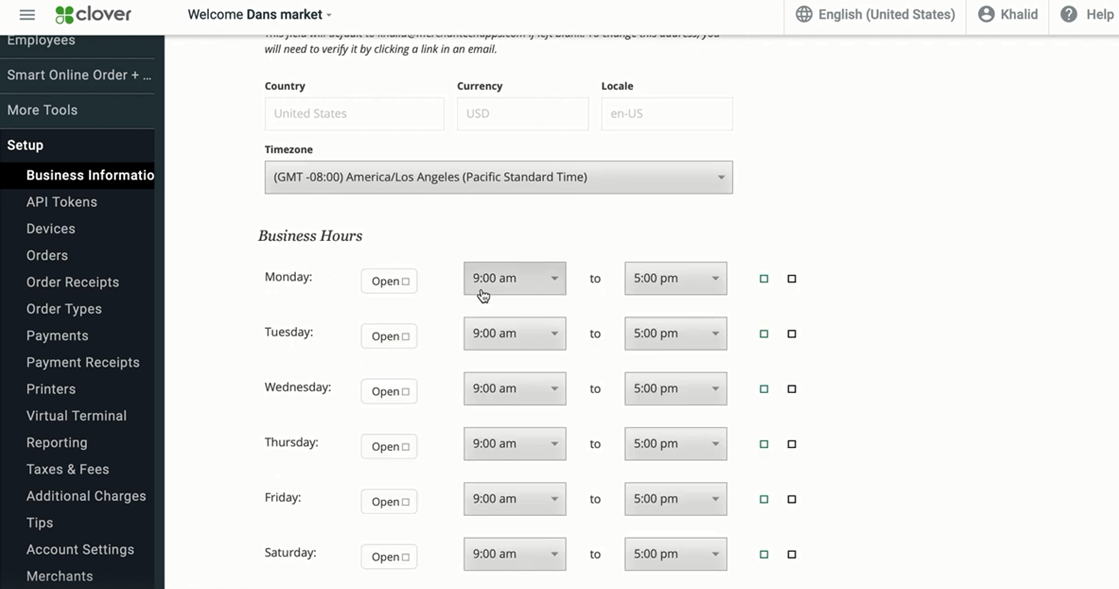 Business Logo is optional if you want that to show on the receipt. You just have to upload a file and press Save.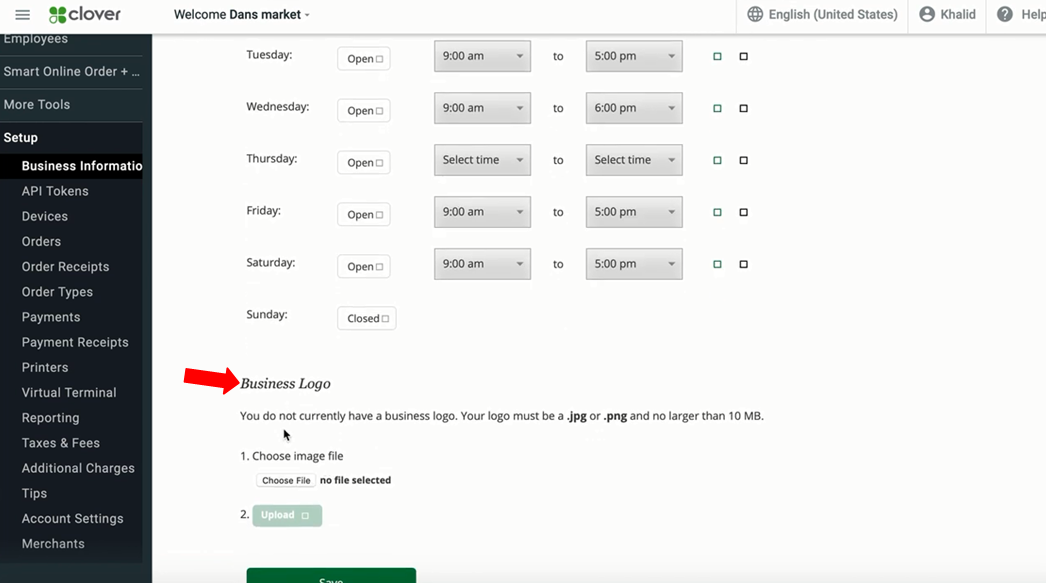 Next, go to Order Types. You'll see the various ordering methods you have on your Clover Device. You can also add an order type by creating one on this page if you require a specific ordering type on your Smart Online Order page such as curbside pickup or catering.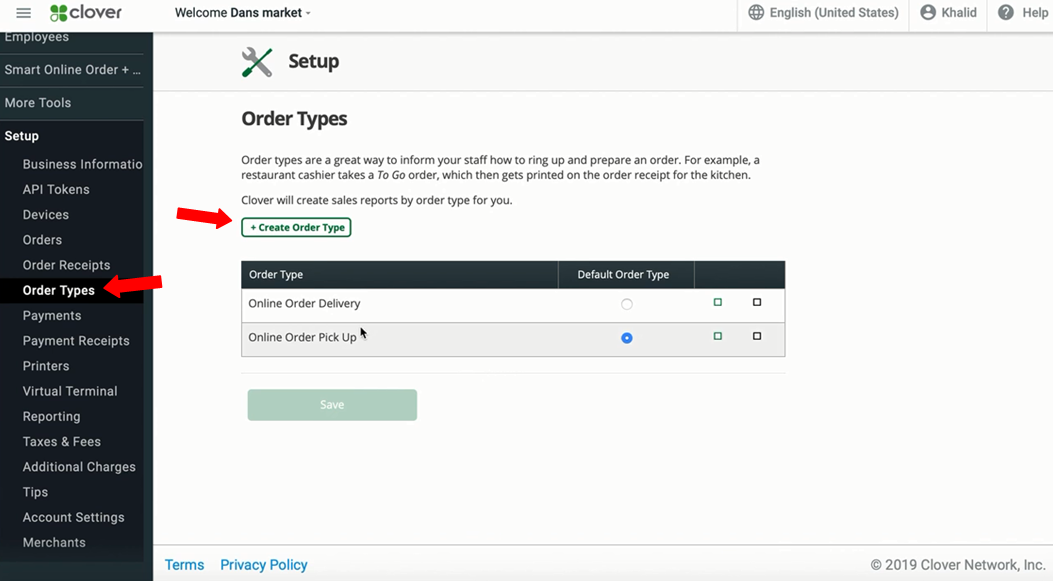 Next are the Order Receipts. For this one,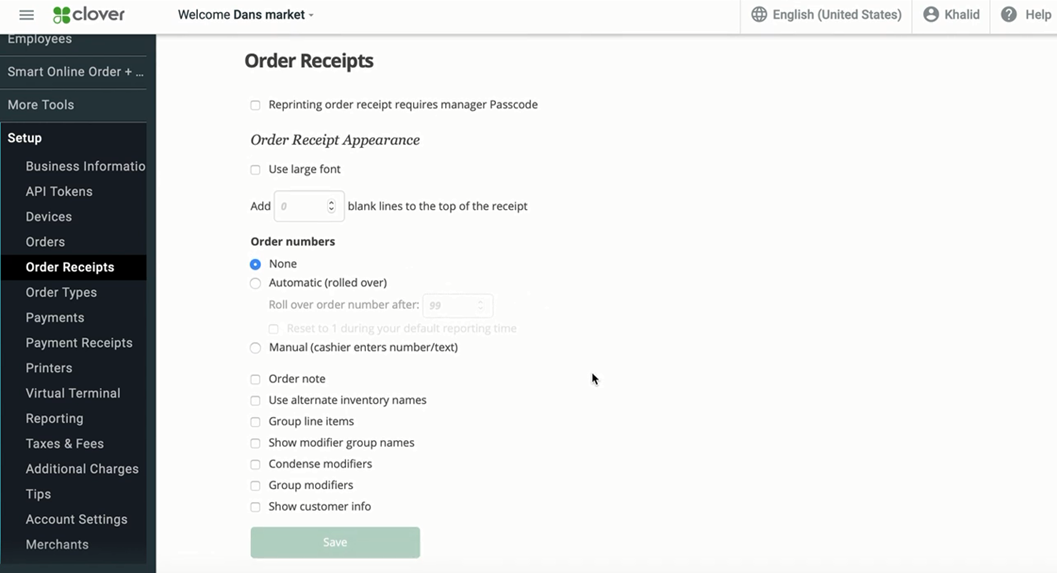 So have the Order note checked. Show customer info checked. This will show special instructions on the receipt as well as a scheduled pickup time. So have this box checked. And then, press Save.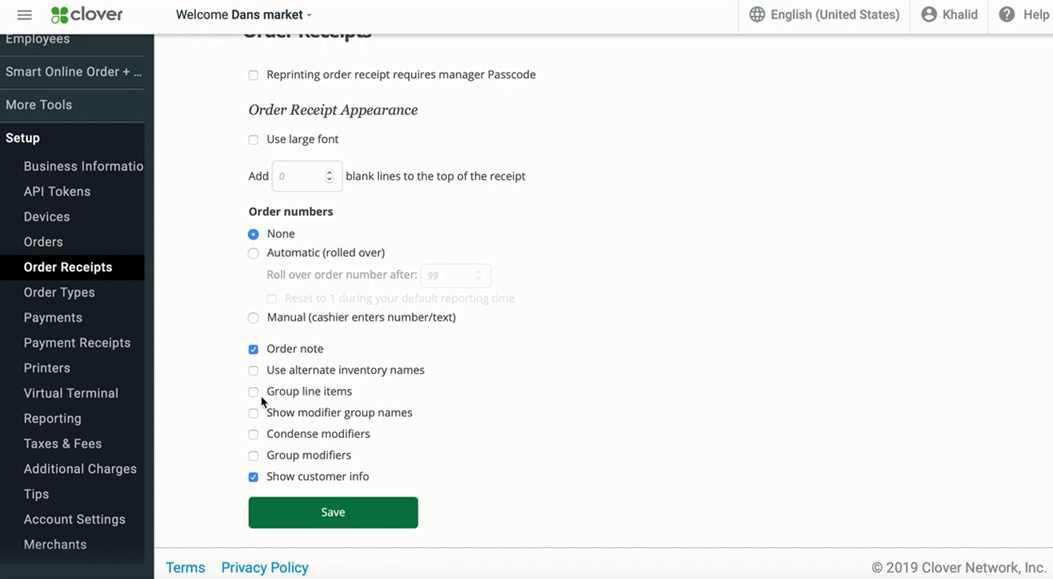 The next one is Payment Receipts. Most business owners don't need the special instructions on the payment receipt so this one is optional.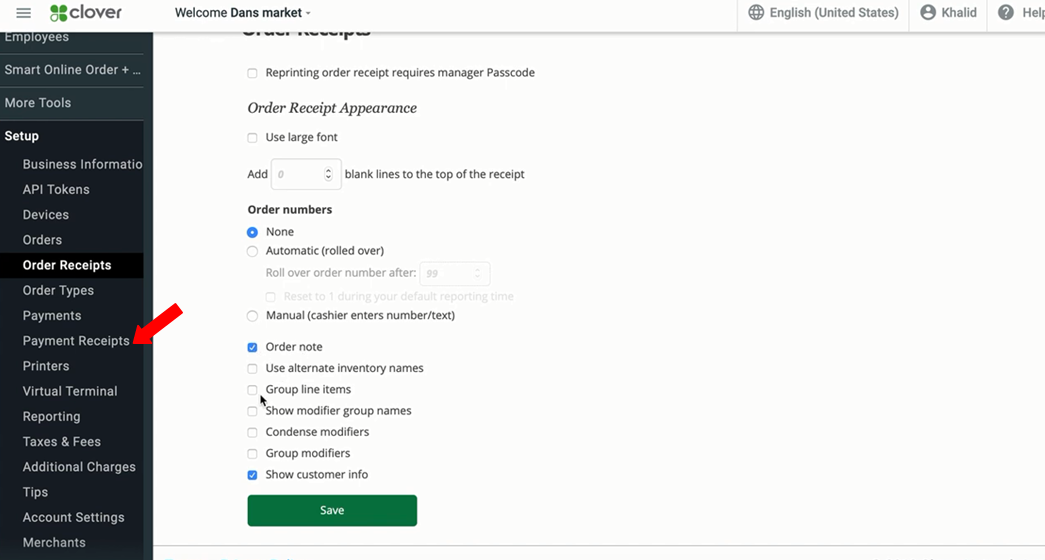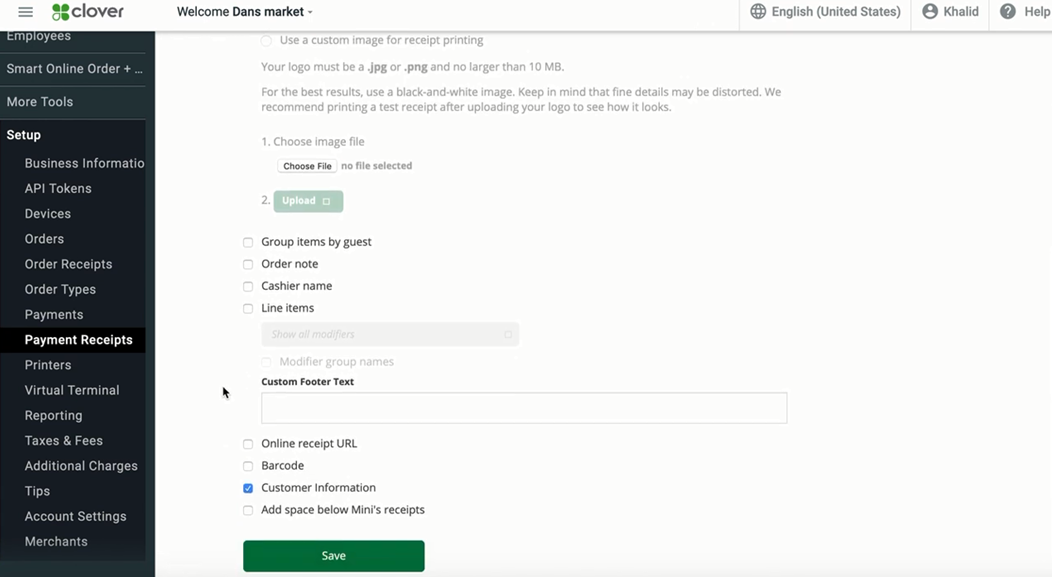 Rest assured that when your online customers make an online order, they'll show you their name. They don't need the special instructions on the payment receipt or the customer receipt so this is optional. But in the future, if you need it, you can always come back and check it. These same steps can be done from the clover device itself to the actual POS the one in your store.