With Smart Online Order for Clover, you can easily integrate and import your Clover inventory to show on your website in real time. This will allow you to accept Online Orders from your website.
All you need is a Clover POS to easily display your menu on your website. Allow customers to place orders from the website and then have the orders printed to your Clover POS. All orders can either be automatically printed or you can have the orders manually printed. View all orders from your Clover POS. View daily/weekly/monthly reports from your Clover. This plugin is the ideal solution to get your business online in less than 10 minutes.
How It Works
After installing the Smart Online Order for Clover plugin, it will automatically add the pages "Order Online", "Cart" "Checkout" and "My Orders" for you.
You can manually add these Shortcodes to other pages of your website by going to Appearance > Menus from the WordPress Dashboard. And then, sync your website with your Clover POS using "Import inventory".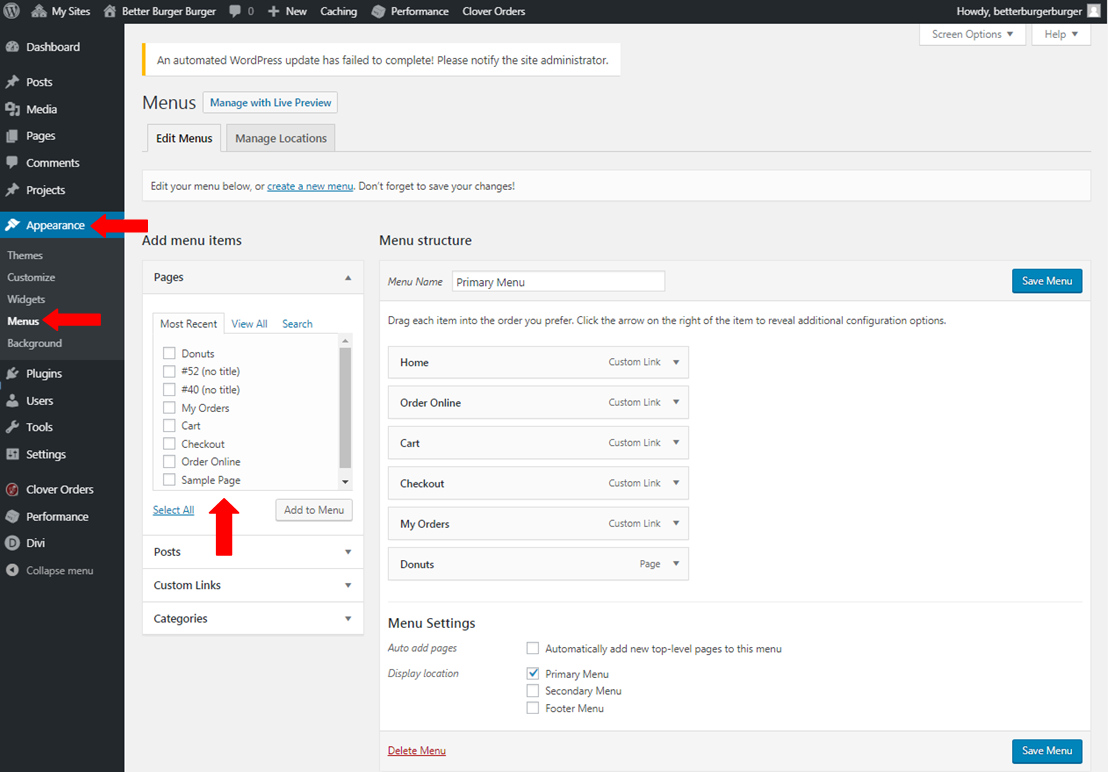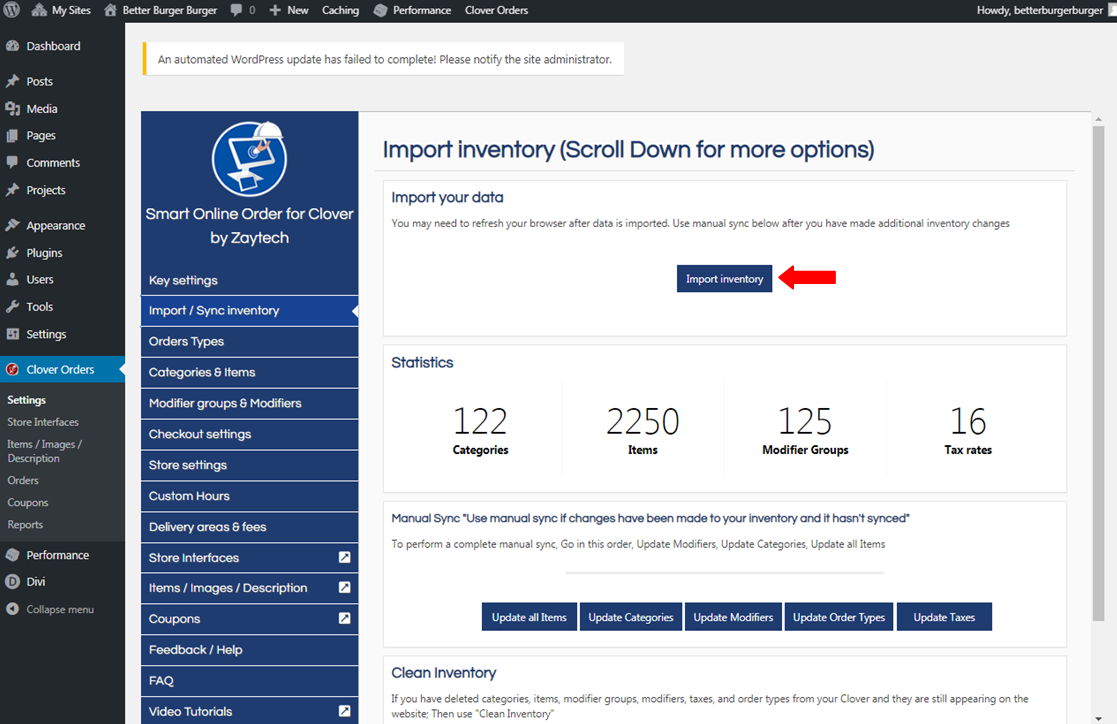 There are also shortcodes that you can use. You would simply add the shortcodes to a new page or an existing one and then save. Please refer to the images below for an example.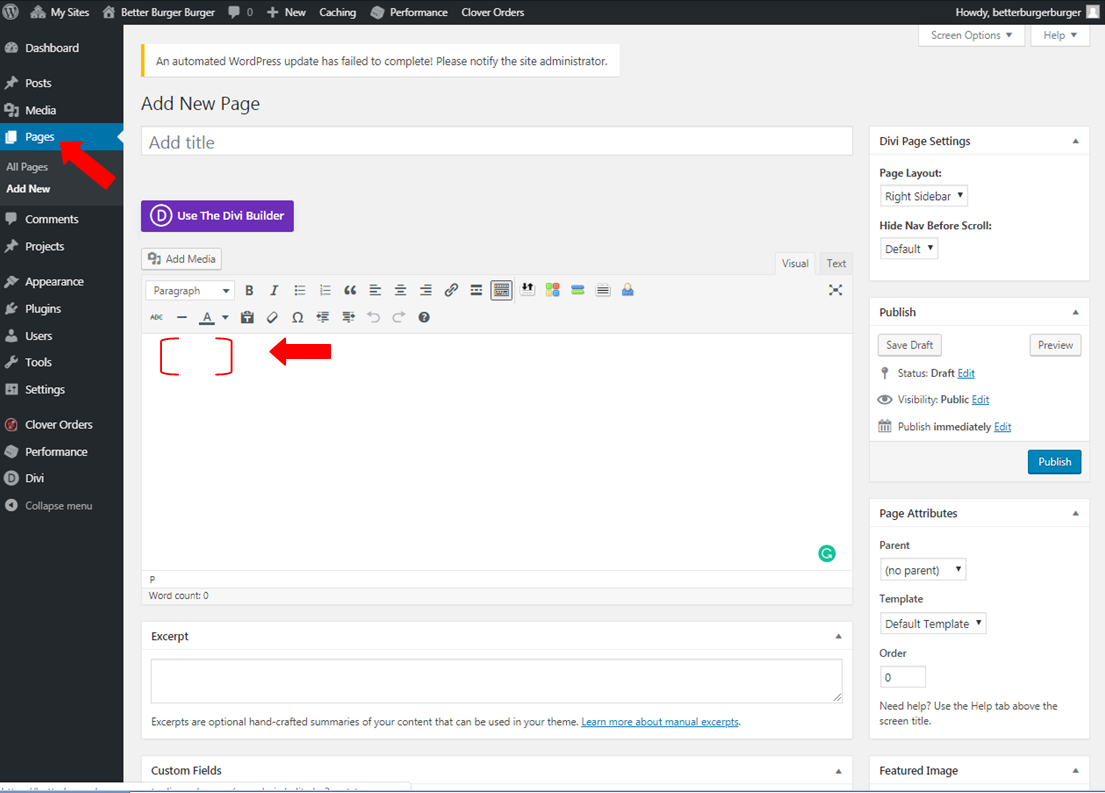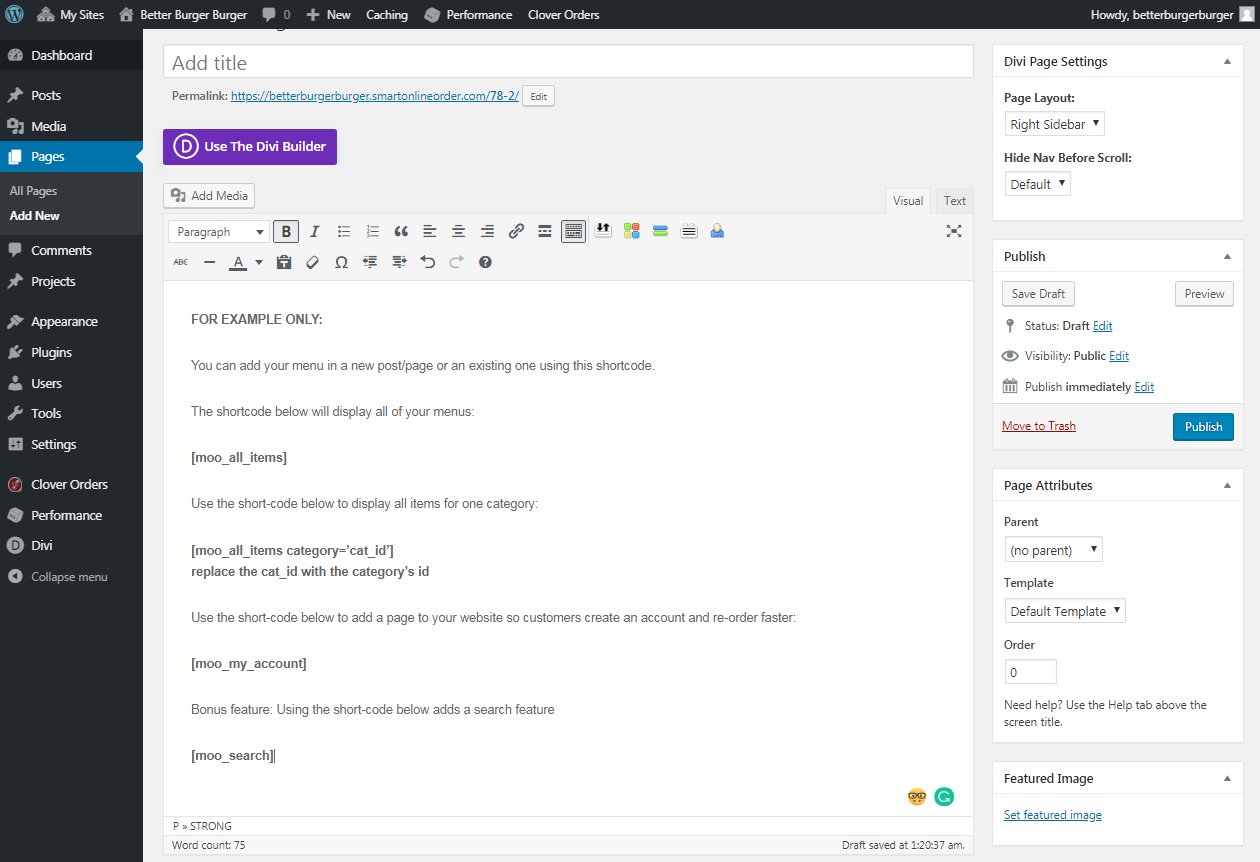 If you already spent lots of time building out your Shop page using WooCommerce and would like to use your current WooCommerce inventory and have those orders sent to the Clover, then no worries. We also have a solution for that. It is called the WooCommerce Payment Gateway for Clover. You would still use the same app from the Clover App market "Smart Online Order" to receive your WooCommerce orders. Please refer to this link: https://smartonlineorder.com/clover-payment-gateway-for-woocommerce/
For Non-WordPress websites, (we can create the online order page using WordPress and then you would link it to your website. The main difference with having a WordPress website is that Online Ordering can be up and running in less than 10 minutes. Give us a call or send us an email if you do not have a WordPress website so we can help create an Online Ordering page for you that can be linked to your website.
If you do not have a website or don't know where to start, give us a call or send us an email as we can make you a website with Online Ordering.
For questions or additional help please feel free to call, text, or e-mail us support@zaytech.com / 925-414-3848.