There are times when you may need to Pause, Close, or Uninstall Smart Online Order.
How to Close
To Close the Online Ordering, simply go to Clover.com from a computer, then press setup, then business information, and put Closed on the Business Hours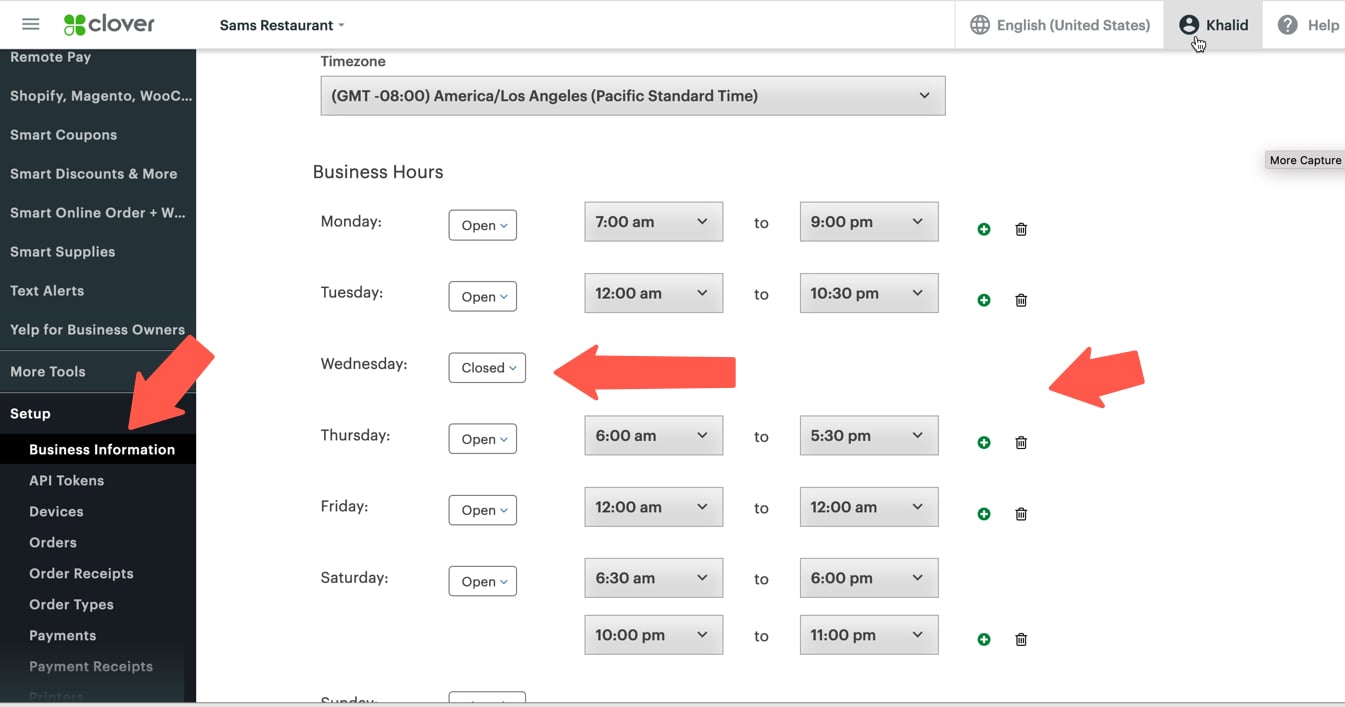 Please also see the video below to learn how to close the Order Online Page
https://www.youtube.com/watch?v=gZjDdtkQuAw
How to Pause
There isn't a way to Pause the the Online Ordering. If you need the Online Ordering to be paused for more than 30 days, then it is recommend to uninstall and then reinstall the app again.
How to Uninstall the Clover App
To uninstall an app from the Clover POS, Press More Tools, then Installed Apps, then search fro the App, and press Uninstall. By Uninstalling the App this will also cancel your subscription. It will uninstall the App from both the Clover Dashboard and from the Clover Device
Please note: It is very important that you choose the correct location when uninstalling. Also make sure to uninstall any other apps you are no longer using.
First Step: If you are uninstalling from the computer or Clover Dashboard, Choose the Correct Location: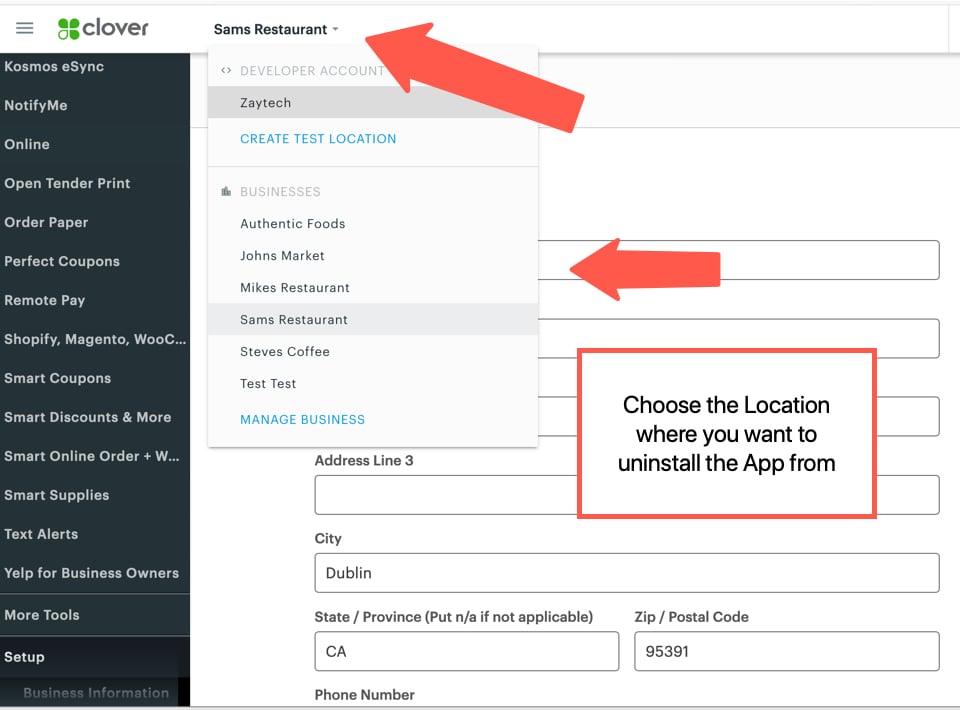 Step 2: Press More Tools, Then Installed Apps, then search for Apps you want to uninstall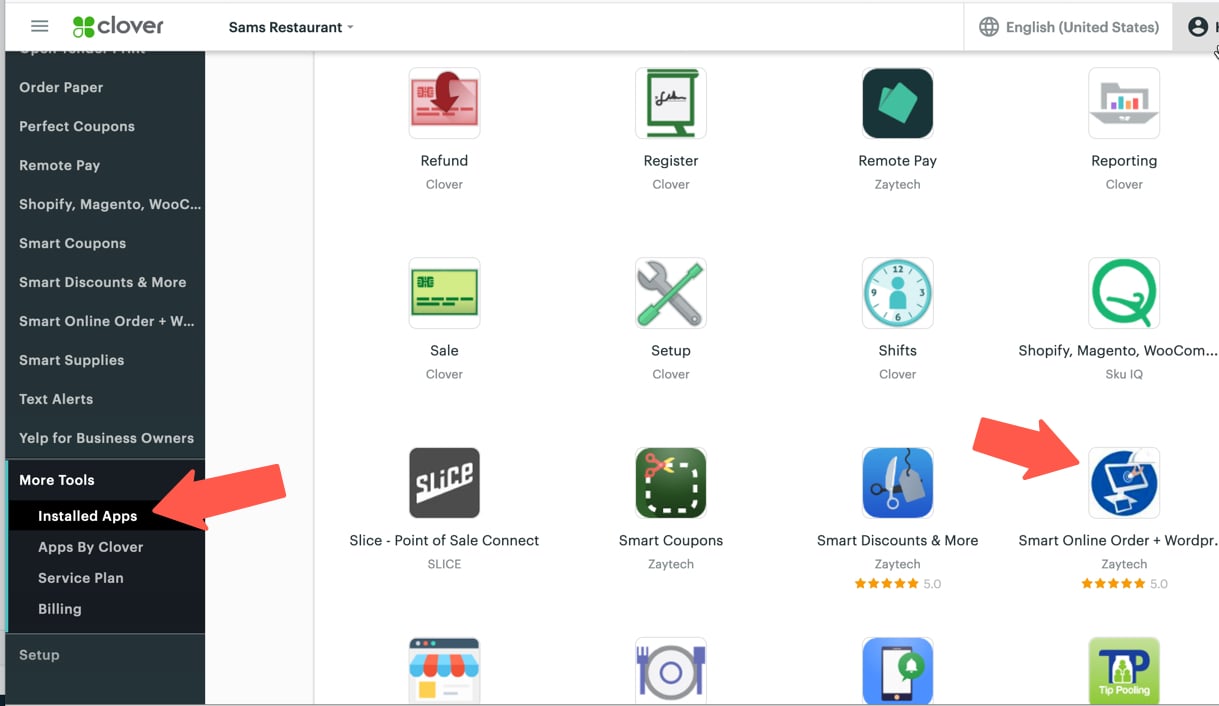 Step 3: Once you find the app, select, it, then press the 3 dots:
(Please note Clover changes how apps get uninstalled from time to time, so use your best judgement to find the uninstall button)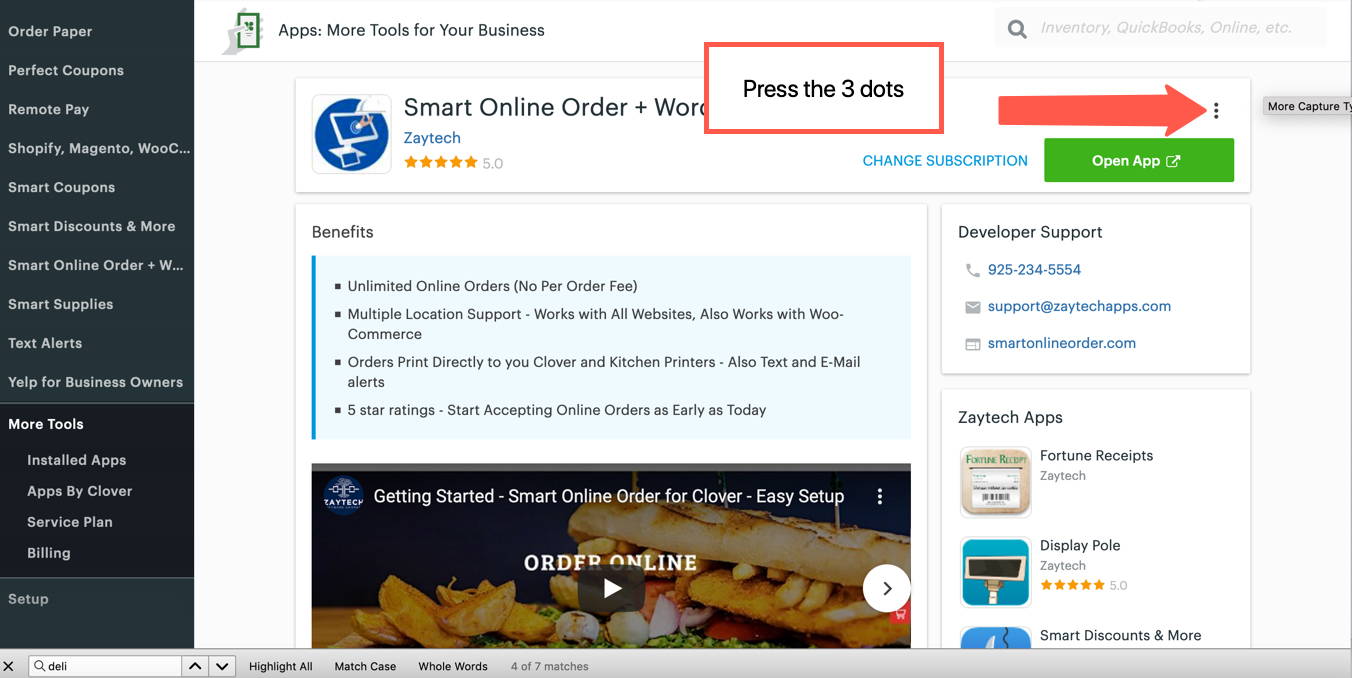 Step 4: Press Uninstall App
Repeat this step if you are uninstalling Apps from Multiple Locations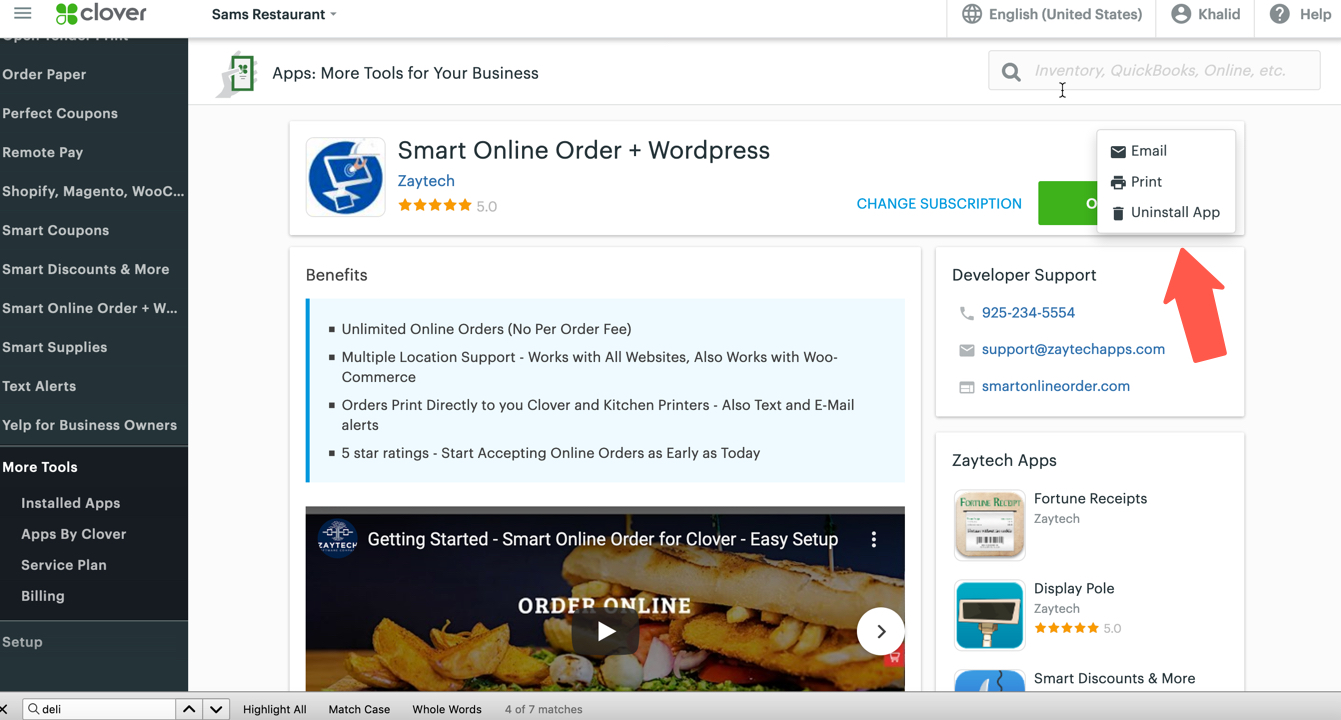 If you happened to have uninstalled Smart Online Order, please call or email us to let us know the reason why you uninstalled Smart Online Order
support@zaytechapps.com
925-234-5554
Thank You :)