Search Feature
This feature allows customers to search for products directly from the Order Online Page.
There are two ways to set this up. The first way is to simply add the short-code to your Online Order page (recommended)
The second option is to create a new page and the search feature by itself.
Please follow the steps below to add the search feature.
Go to your website and open the Order Online Page, then add the shortcode: [moo_search]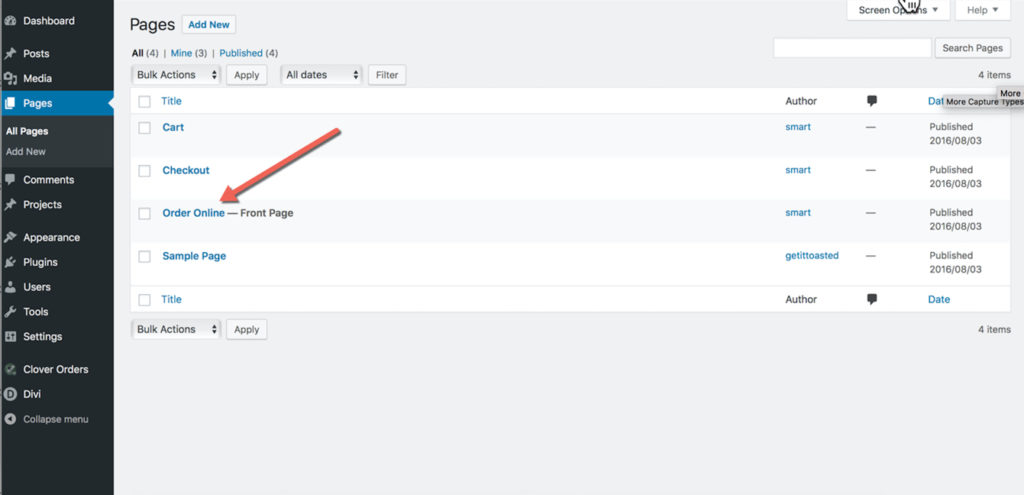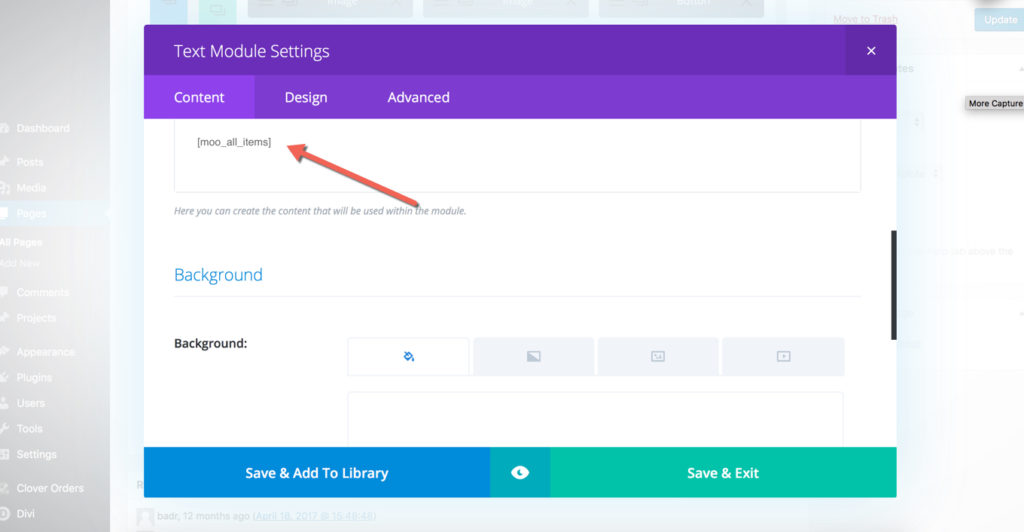 Then add the following shortcode: [moo_search]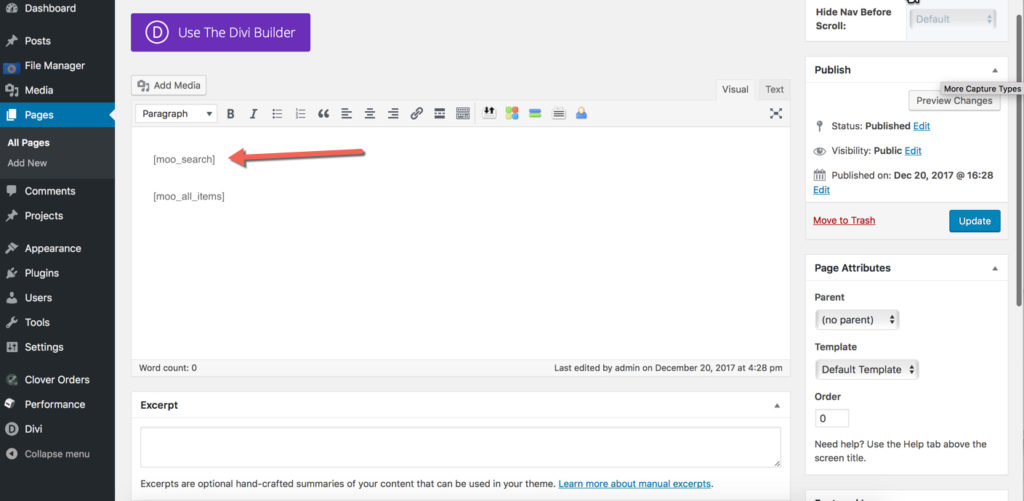 If you want only search, then you can create a new page and only add the following shortcode: