This can be done on the backend of the website plugin under checkout settings.
This article is meant to only be used for the base Smart Online Order system used in tandem with a WordPress Smart Online Order website plugin, if using the WooCommerce Clover payment gateway by Zaytech you will need to manually add a service fee to your WooCommerce system.
Access your Smart Online Order website plugin

First login to the website where you have your Smart Online Order website plugin installed.

Next, go to Clover Orders > Settings > Checkout settings.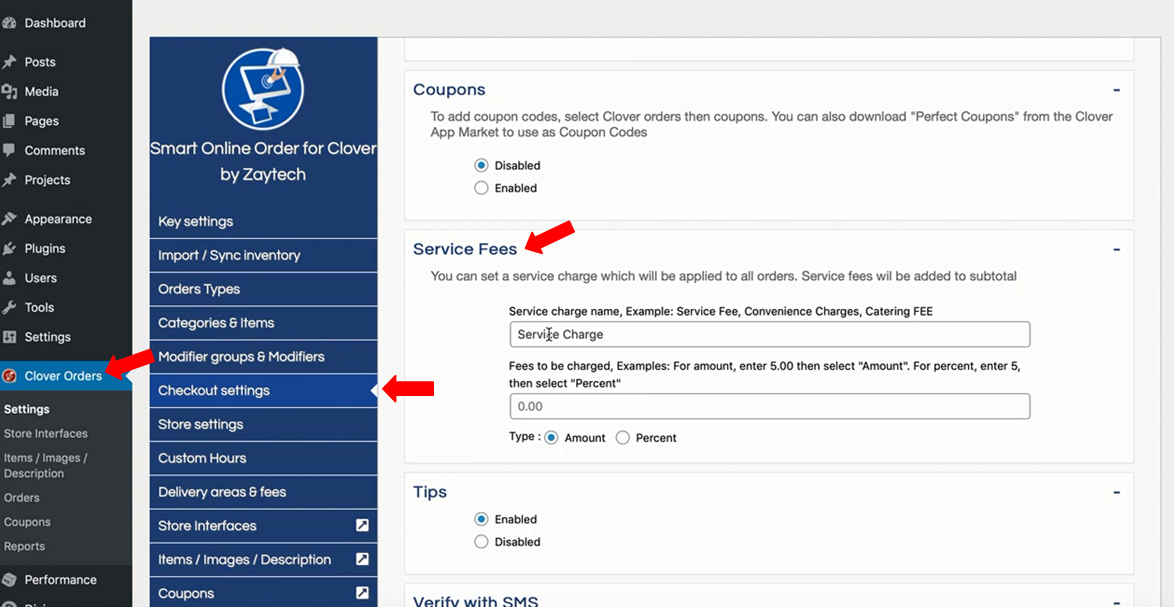 Scroll Down to the section called service fees, in which you can rename the service fee and set if you would like it to be a flat amount or percentage of a client's total order.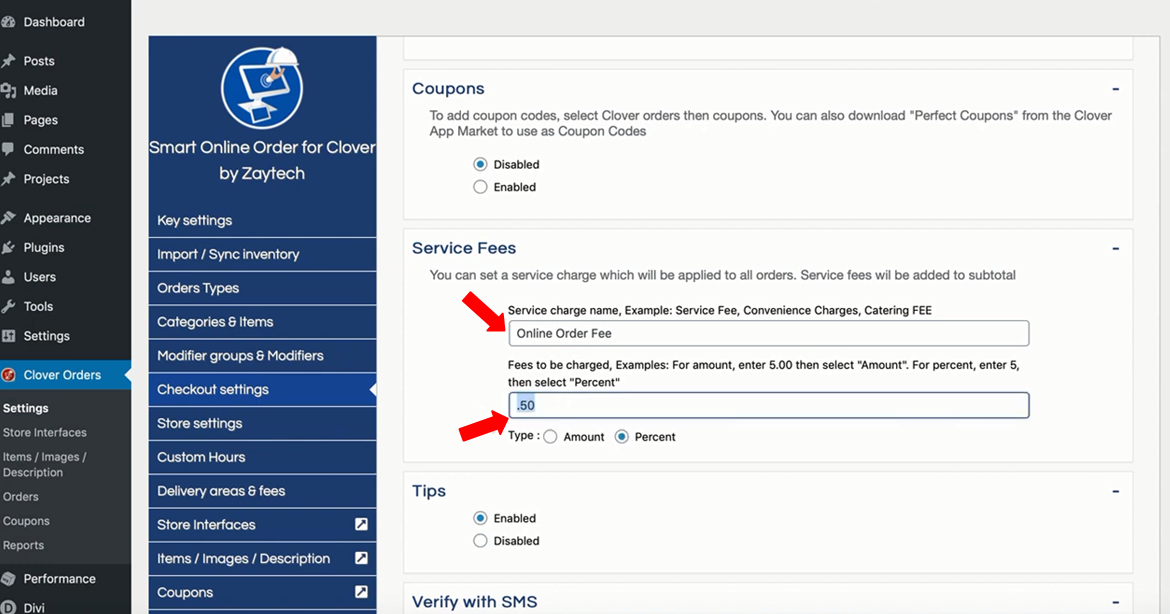 Scroll down to the bottom and click on save changes when you have completed setting changes to your liking, once saved orders going forward will include the service charge that will then be deposited onto your Clover Merchant Account.