If you want to make changes to the Order Online Page, such as hide an item, perform a manual sync, add images, add a description, update delivery zones, or any other changes -- then you will need to login to your Online Order Page or Website.
The reason why your Order Online Pages are not found on the Clover Dashboard is that Smart Online Order can be installed and set up almost anywhere. Therefore, you will need to remember and think back to the first time you installed the App. You may remember this screen below: (If you don't remember that page, then check your email, also check your Junk email. You should have received an email from Smart Online Order saying "Thank you for Registering" If you never received an email, or can't remember, then scroll down to watch the video and see additional ways to help bring it to your memory.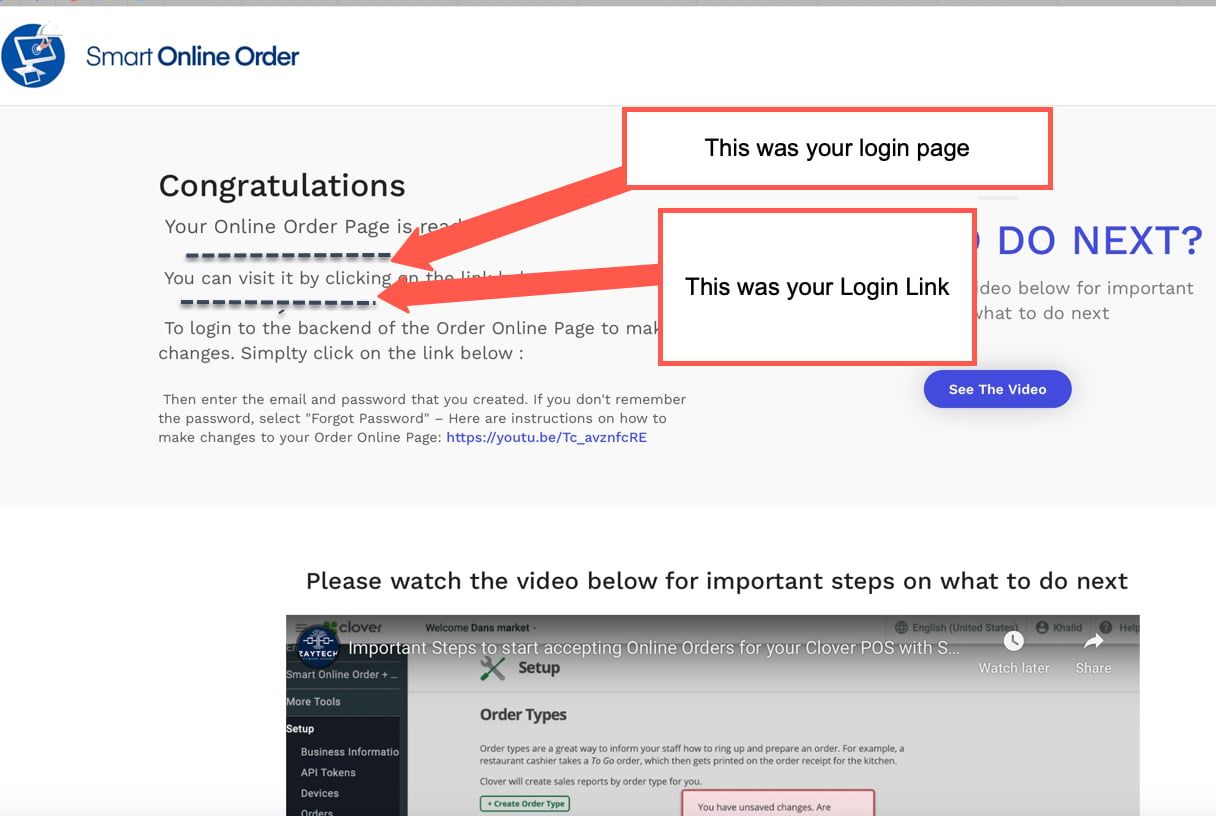 This article assumes that you already installed Smart Online Order and have already received Online Orders.
This article will show you to log in to your Online Order Page
Watch the video below or you can scroll down to see images to learn how to login
- If you are accepting Online Orders on your own WordPress Website or WordPress Website that we made for you, then you would simply login to your own website and then from the dashboard click on the Clover Orders button in order to access your website plugin's settings.

- As for your Smart Online Order subdomain simply add a /wp-admin to the end of the URL and it will take you to your subdomains login page such as in the case of restaurant.smartonlineorder.com you would enter restaurant.smartonlineorder.com/wp-admin.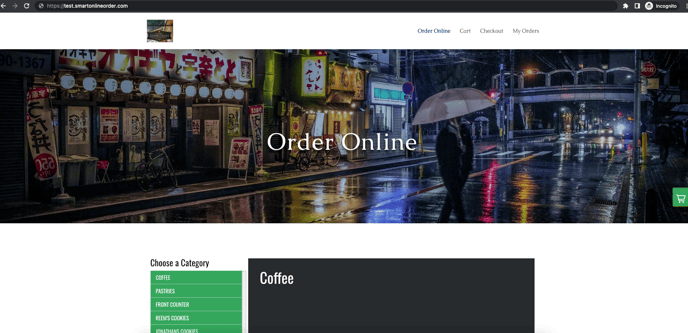 For support, once you access your website back-end, just visit docs.smartonlineorder.com