If you want to make changes to the Order Online Page, such as hide an item, perform a manual sync, add images, add a description, update delivery zones, or any other changes -- then you will need to login to your Online Order Page or Website.
If you choose option 3 and you have a Smart Online Order Page -
Click here to log in
The reason why your Order Online Pages are not found on the Clover Dashboard is that Smart Online Order can be installed and set up almost anywhere. Therefore, you will need to remember and think back to the first time you installed the App. You may remember this screen below: (If you don't remember that page, then check your email, also check your Junk email. You should have received an email from Smart Online Order saying "Thank you for Registering" If you never received an email, or can't remember, then scroll down to watch the video and see additional ways to help bring it to your memory.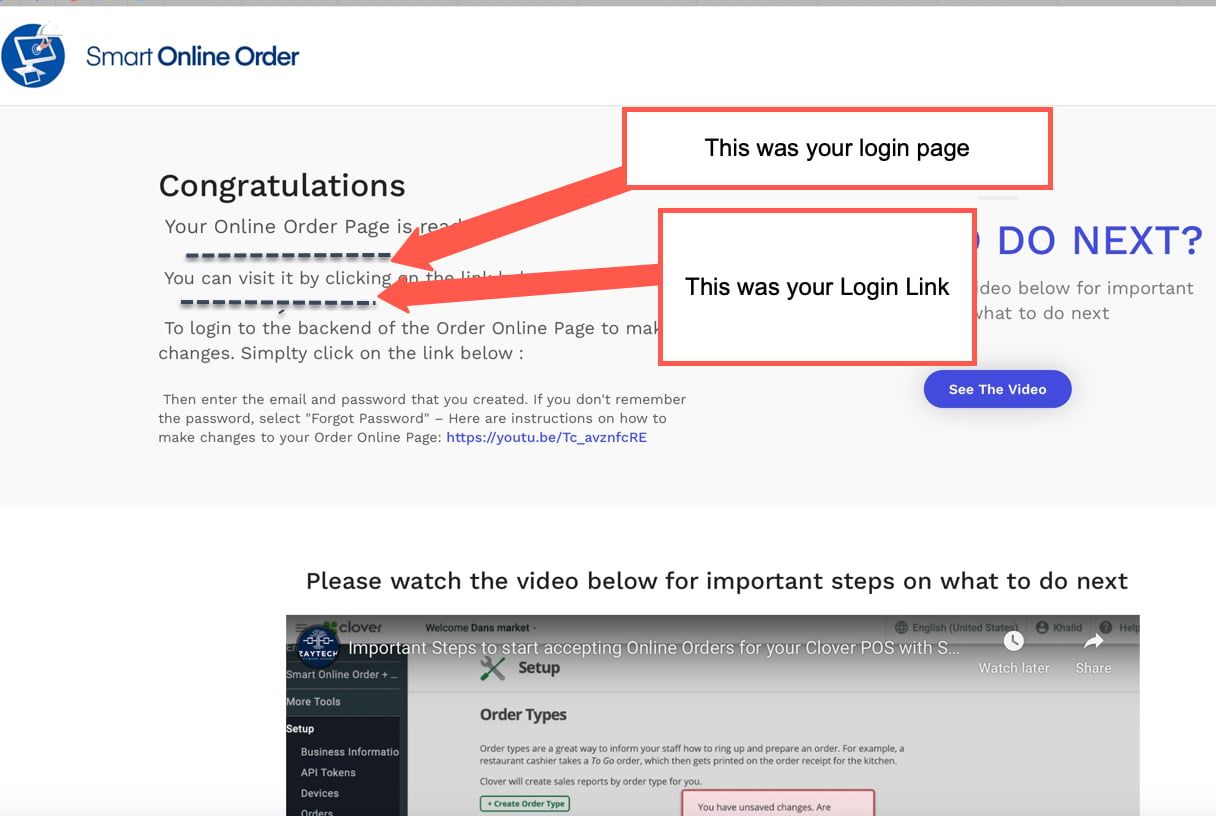 This article assumes that you already installed Smart Online Order and have already received Online Orders.
This article will show you to log in to your Online Order Page
Watch the video below or you can scroll down to see images to learn how to login
- If you are accepting Online Orders on your own WordPress Website or WordPress Website that we made for you, then you would simply login to your own website: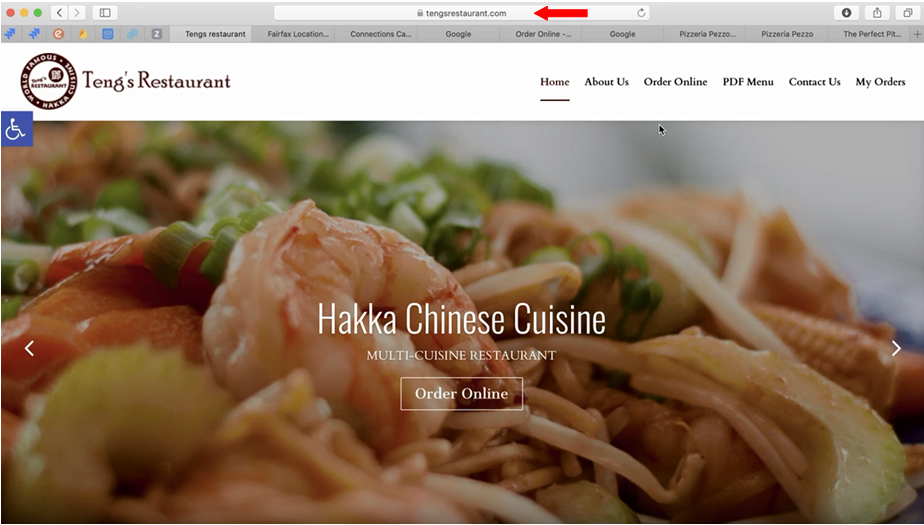 Make sure that your Online Order is installed on your website by looking at the URL. It should stay the same after you click Online Order.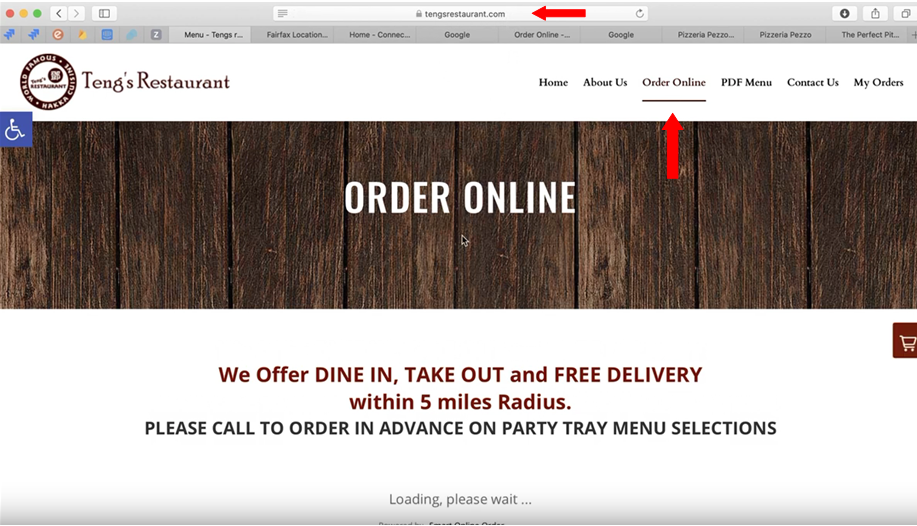 After you press Order Online and the URL does not change or take you to another link.
Then using the above image as an example you would type the following to log in: tengsrestaurant.com/wp-admin
To go to the back end of your website, click the URL. At the end of .com, add /wp-admin.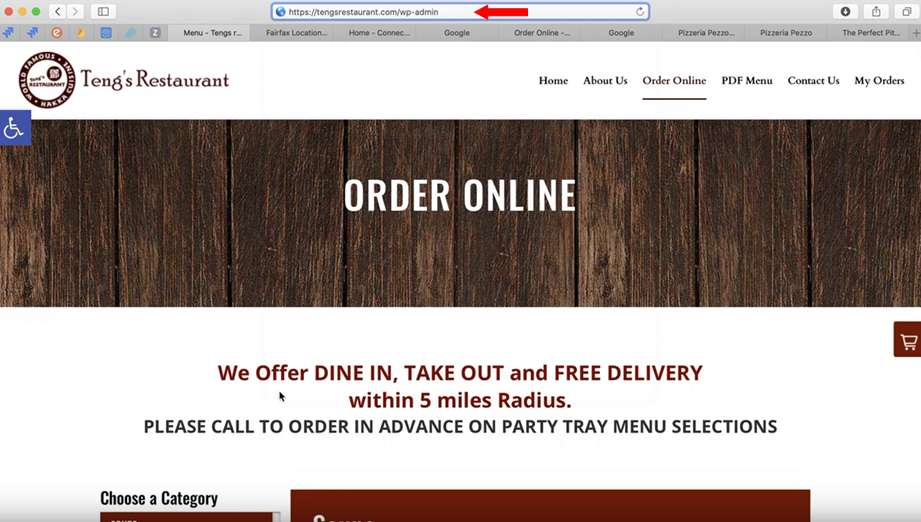 Below is an example of a website that is not WordPress, or the Order Online Page goes to a different link
The best way to check if your website is not WordPress is to click on order online and choose the location. Take a look at the URL below: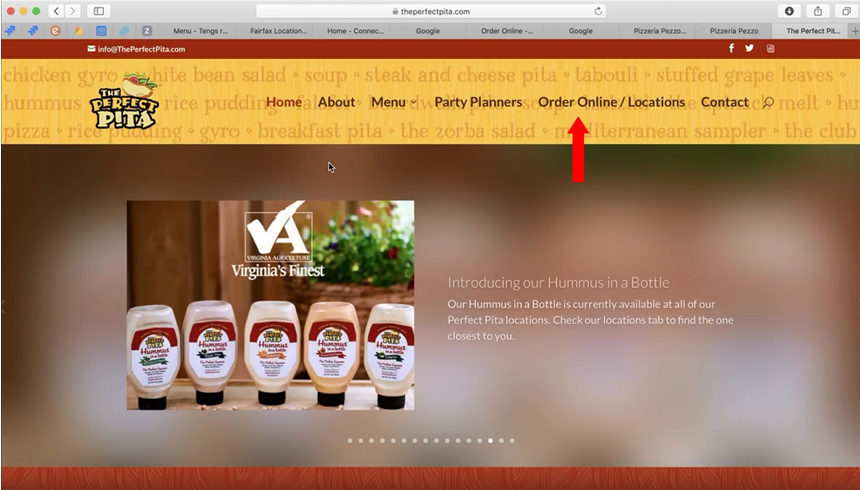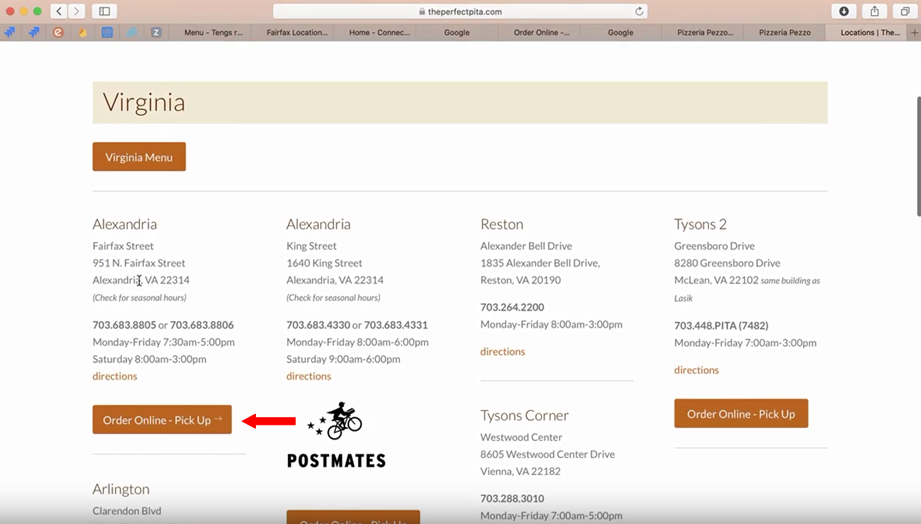 You will notice that in this case, for this website, it will show .smartonlineorder.com for the Order Online Page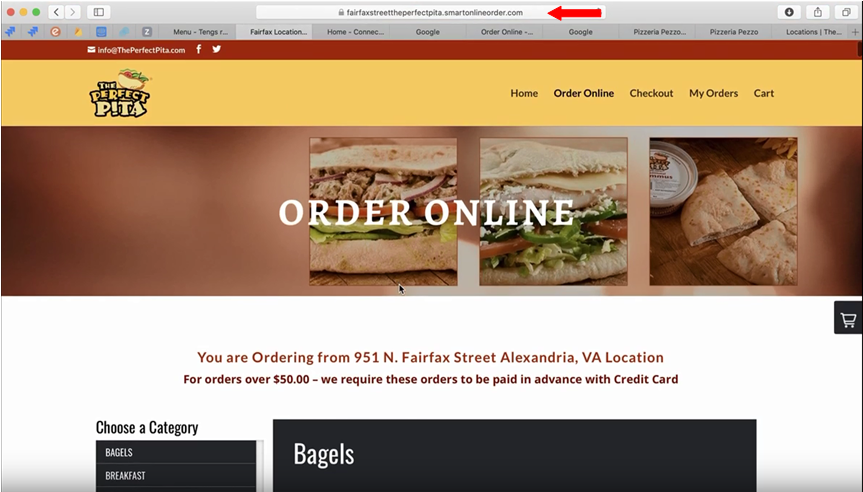 To go to the back-end of the website, just type /wp-admin after .com.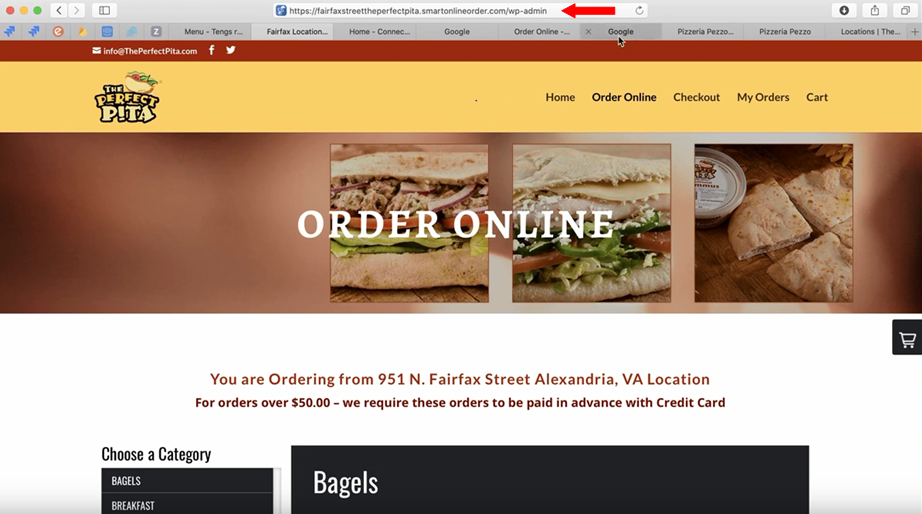 If you don't know your website, you can search for it on Google.
For example, let's suppose your website name is Fast Pizza, and you are located in Woodland Park, NJ
Then, in this case, you would type: Fast Pizza Woodland Park, NJ in the search bar
In the search results, make sure to check the address so you'll know for sure that it's your website and your business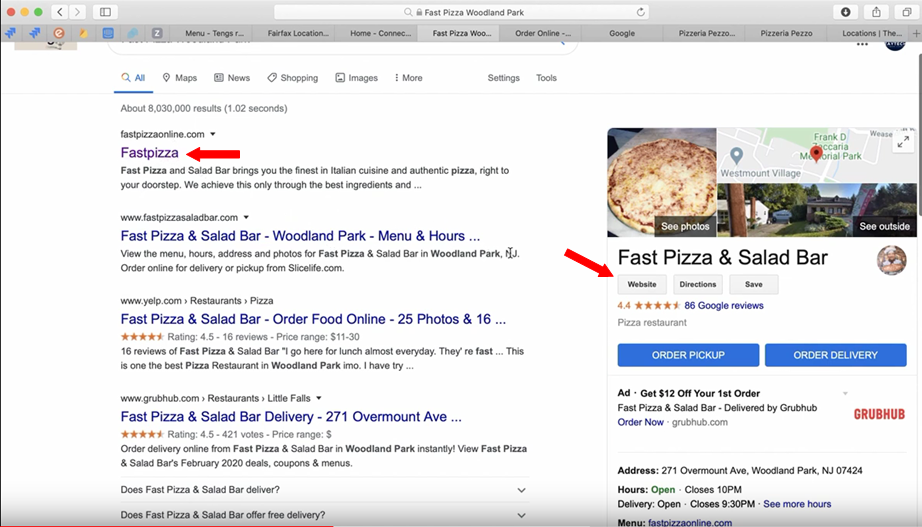 Once you are on the website, press Contact Us or the Contact page to confirm it's your business. Once confirmed, then from there, it will be the same process as the ones above.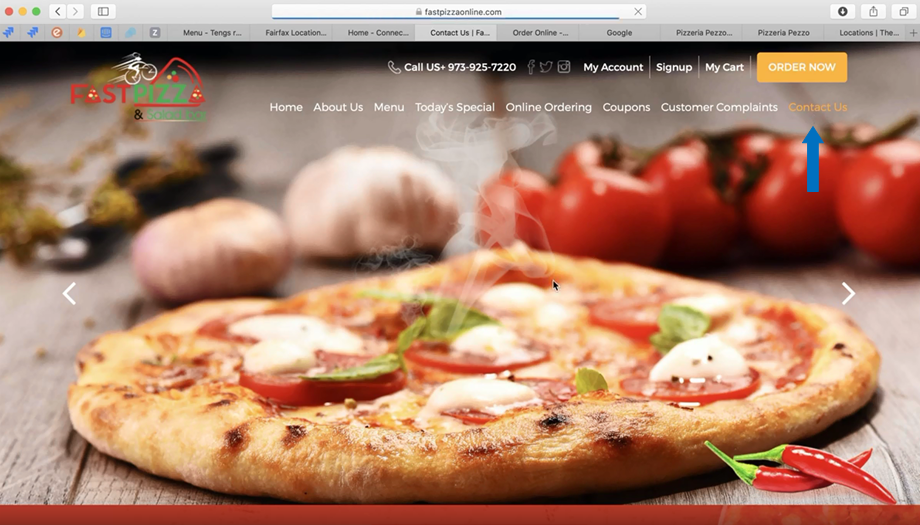 Once confirmed, go to your Homepage and click the URL. At the end of .com, add /wp-admin. In rare cases, it might not be /wp-admin so you'll have to contact the web developer and ask them.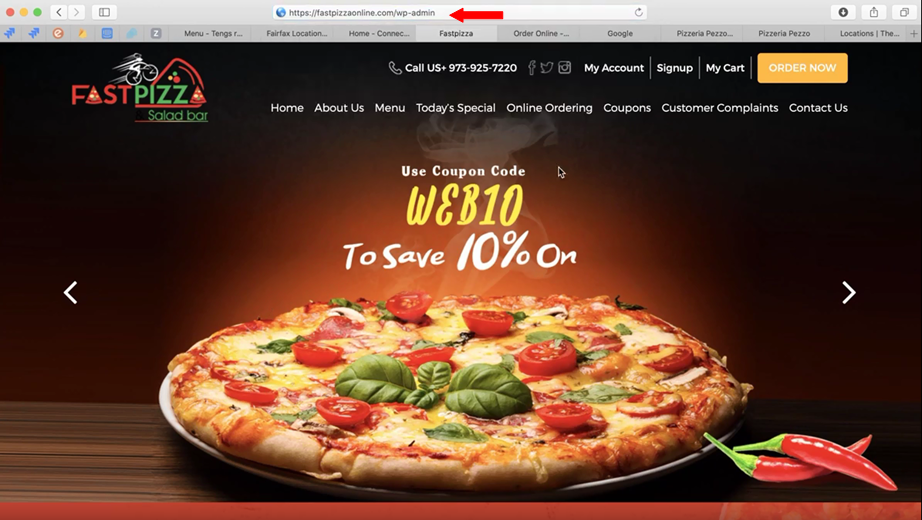 For support, once you access your website back-end, just visit docs.smartonlineorder.com or Click Here!

Type whatever topic you need on the search bar and choose the most relevant article.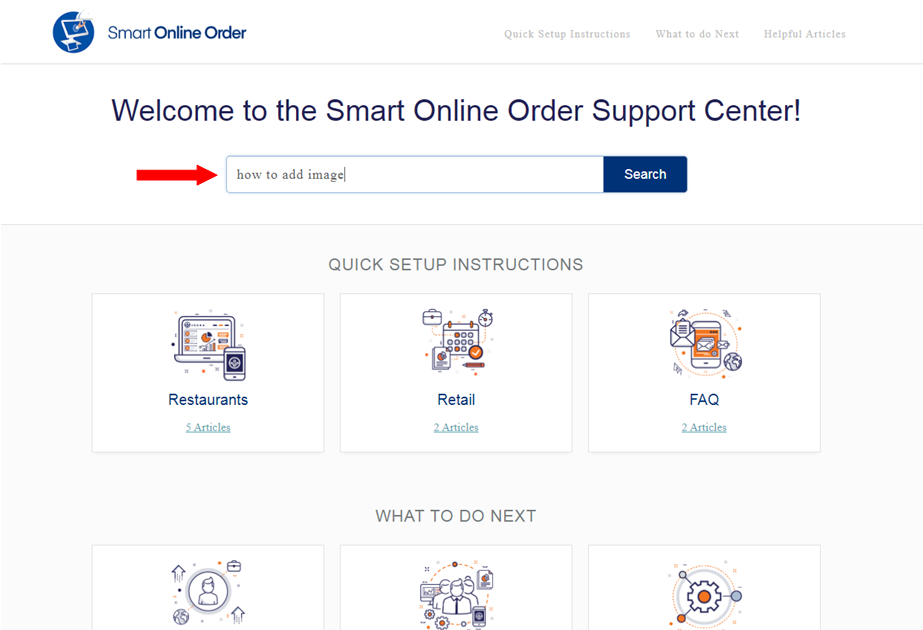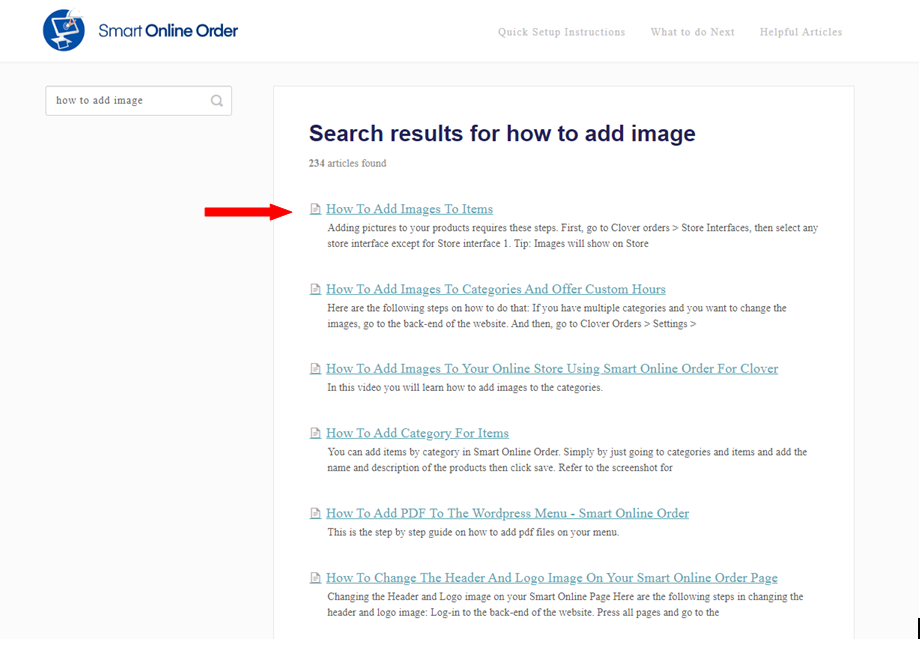 You will also see an instruction video at the bottom of some articles so just click on it and watch.