Store Interface 4
Each Store Interface has a different feature.
Once activated, check your online order page. The one that shows categories are 2, 4, and 5. This will show the images associated with the categories.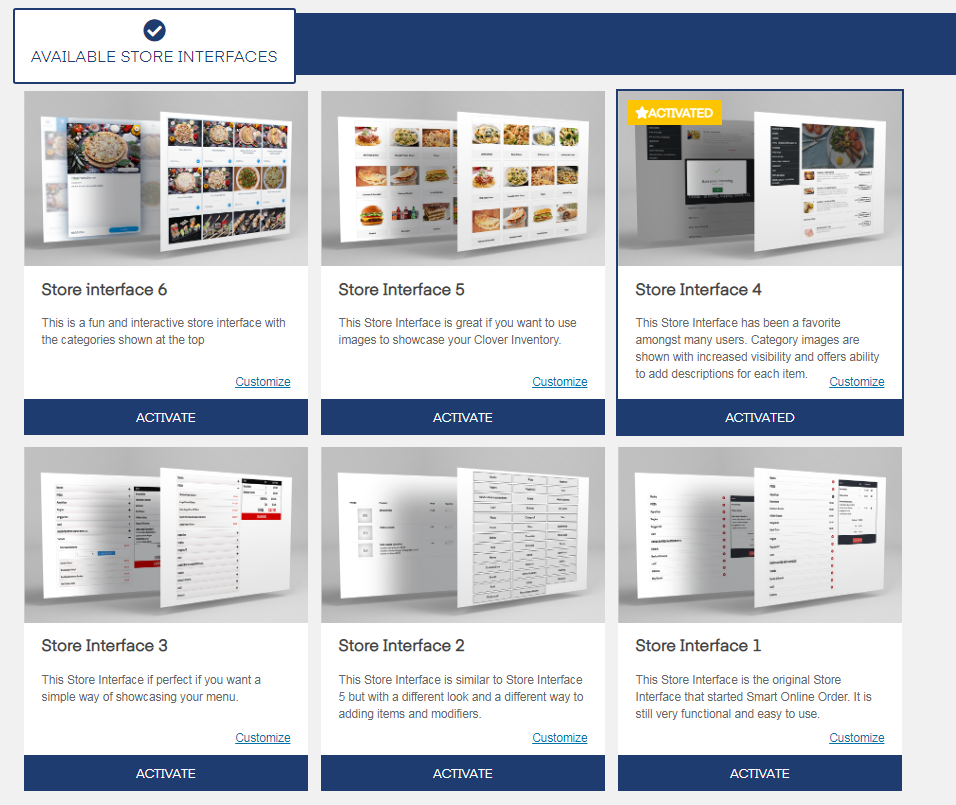 You can customize Store Interface 4.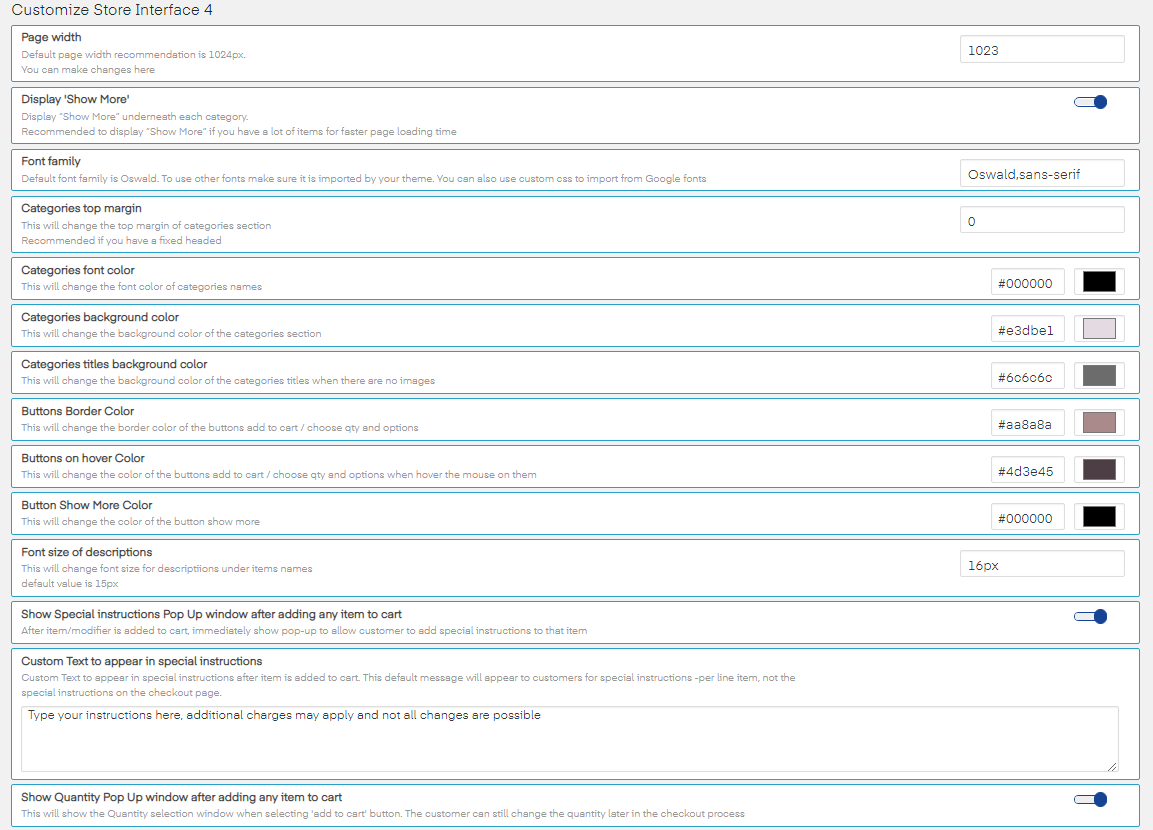 Those are the categories. As you can see, it shows the images.