Store Interface 5
A brief overview of Store Interface 5.
This Store Interface shows images of each category on the online ordering page.
As you can see, it is activated.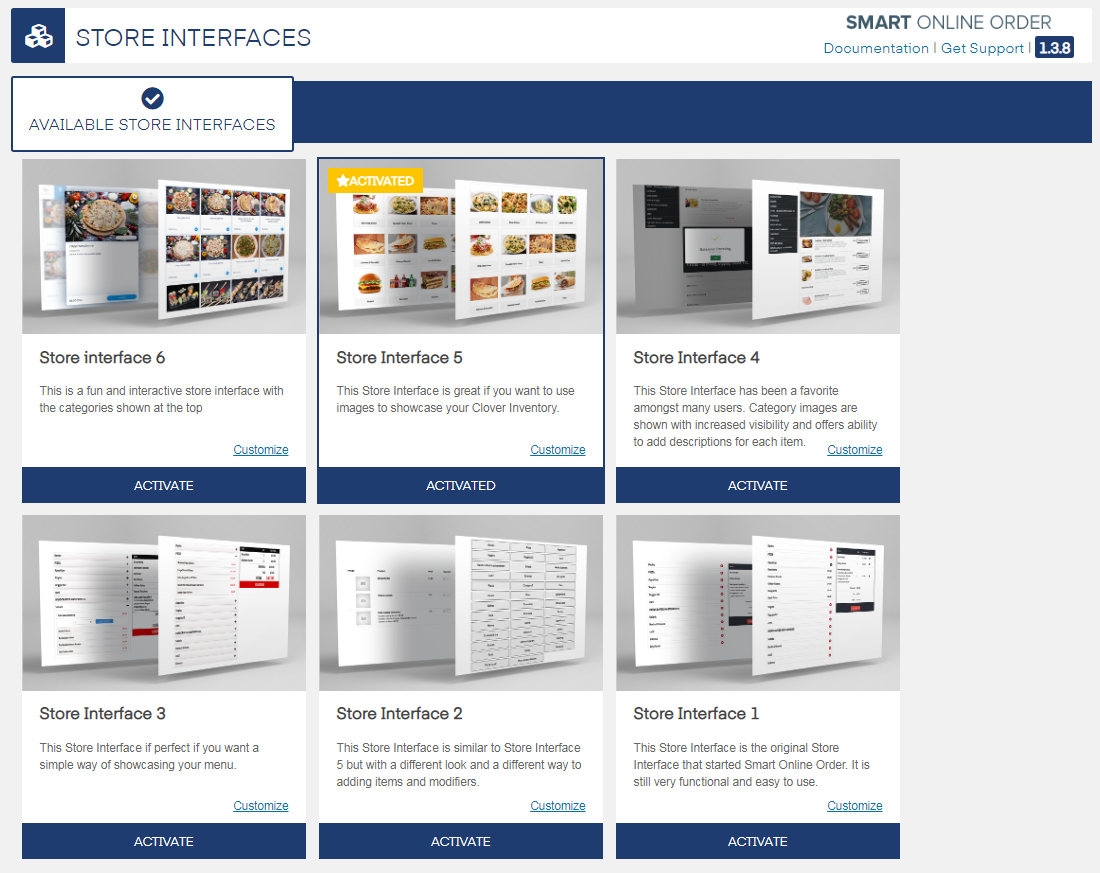 This will show the categories for your online order page. There are categories that have an image already.
For you to change that, go to the back-end of the website. And then, Clover Orders > Settings > Category & Items. Press the icon for settings on the top right.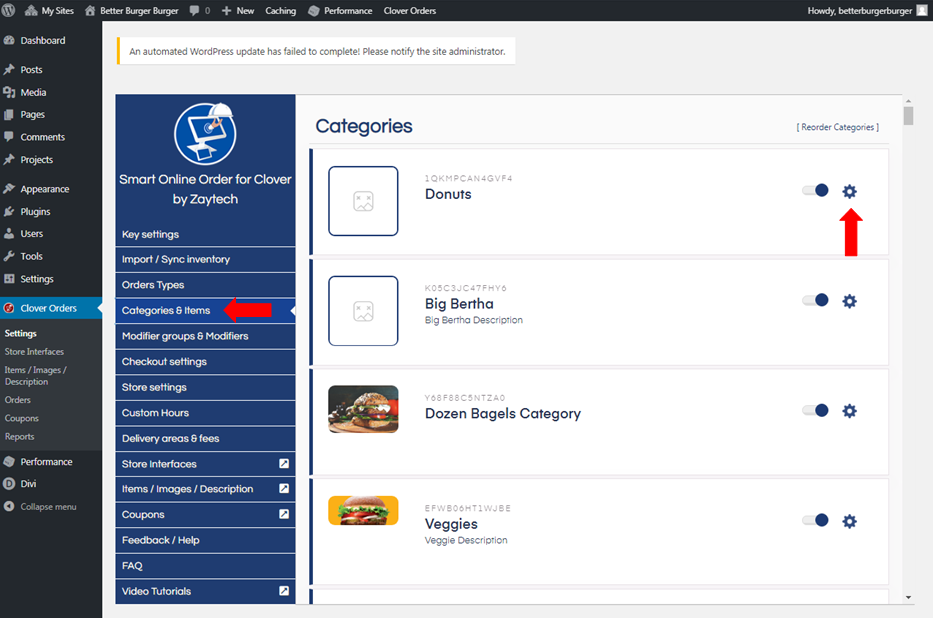 If you want to change the image, press Update and then upload an image-- Save.