Go into the clover app market and search for Smart Online Order.
Once you search for that, click on it
Install it.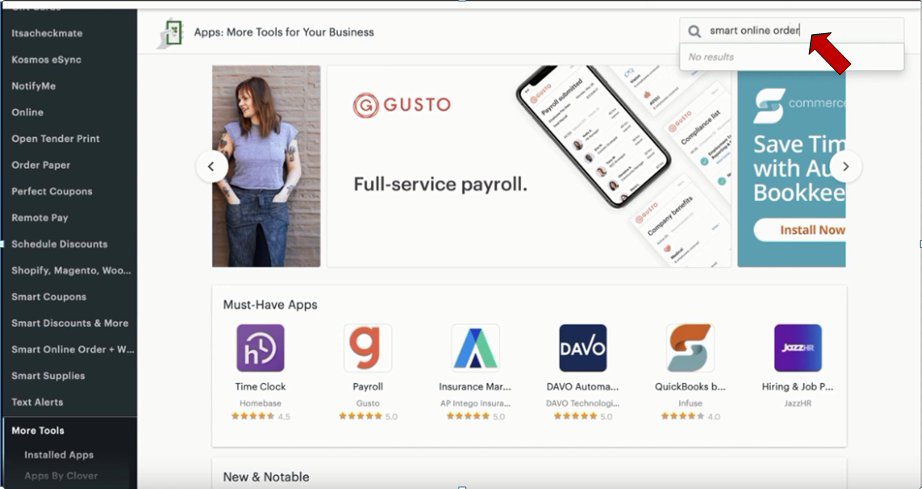 Once you install it, press Open App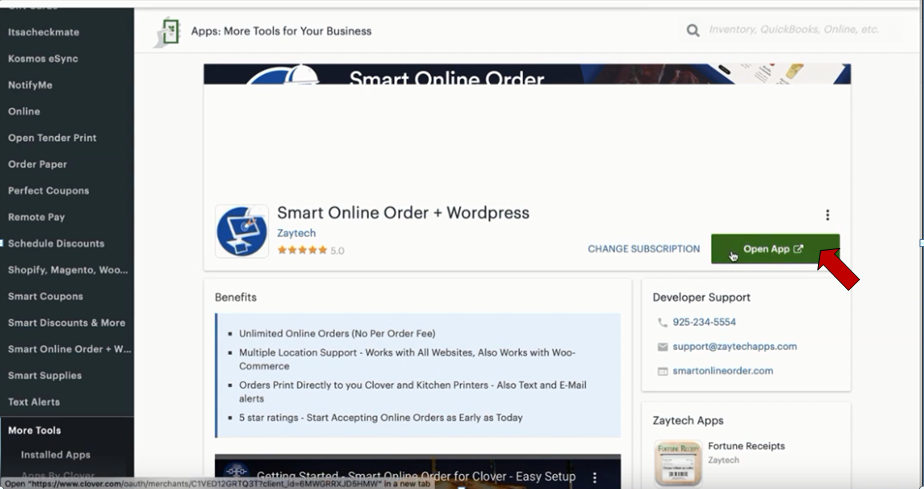 Once you press Open, it will take you to the screen so you can create your order online page and you link your online order page to your Squarespace website.
Choose Option 3, press Next.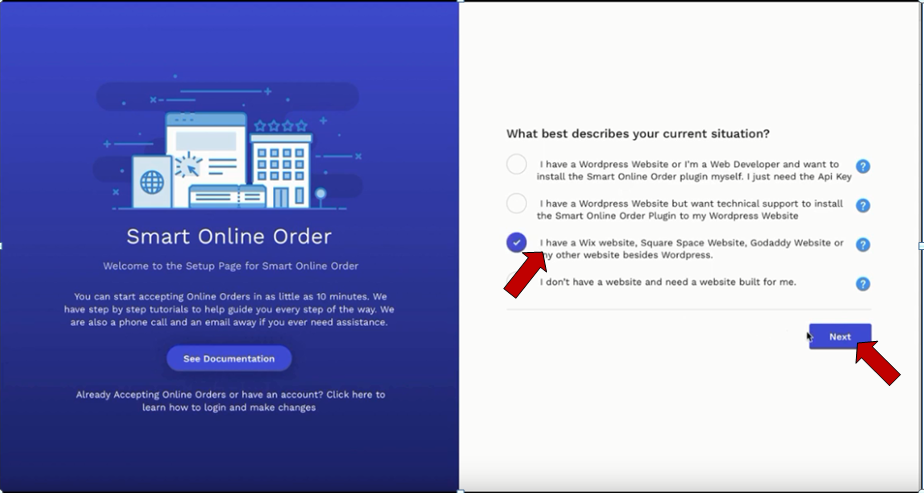 Type business name, fill out this form, upload your logo and your header.
Make sure that when you type a business name, don't type it with space.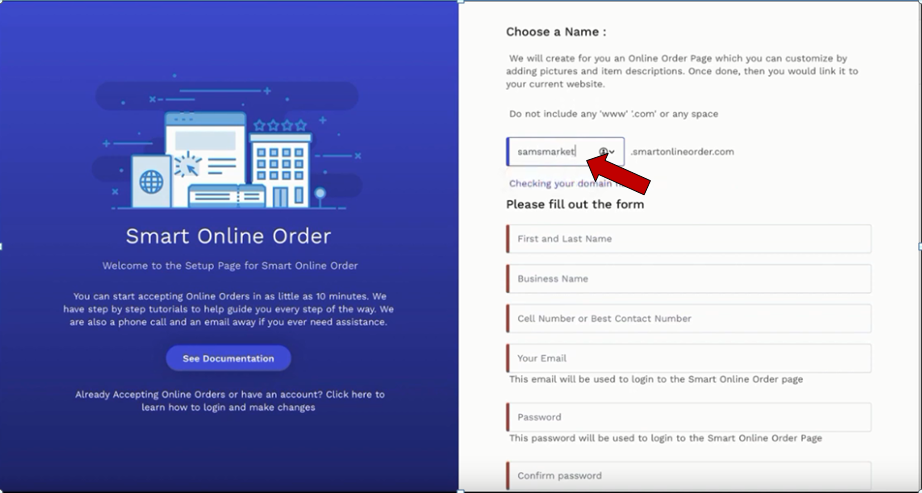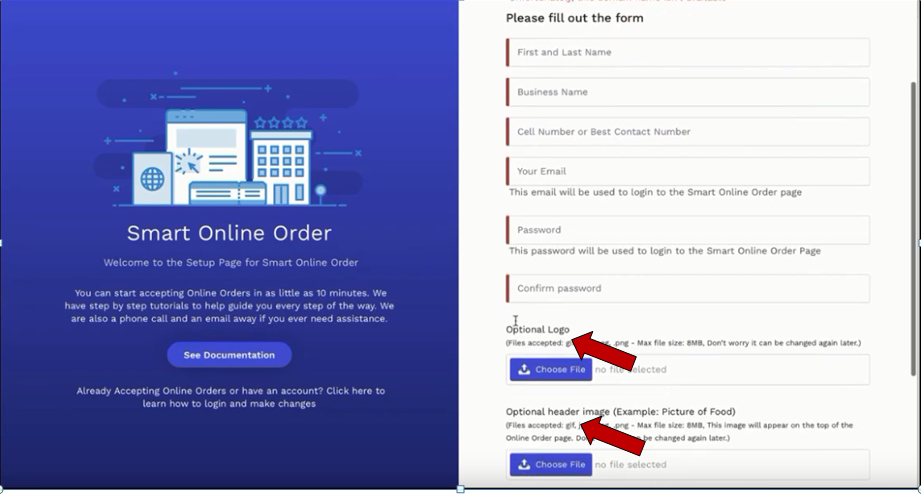 Here is what your order online page will look like.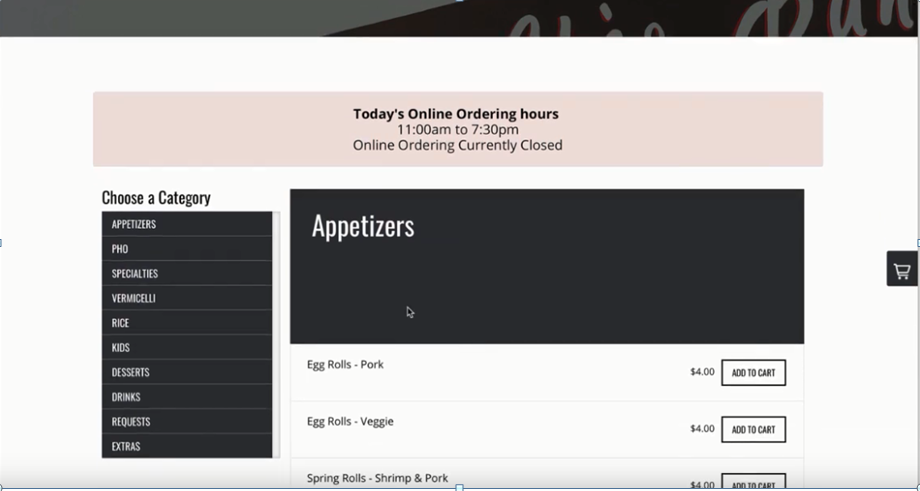 Look, it takes this information and it creates for you an online order page which you saw right here and it converts it into a user-friendly experience for your customer so that when they come to your website or your online page they can buy stuff. I'm gonna show you how to link it to Squarespace.
The first is to log in to the Squarespace that you already have.
Press, Edit Site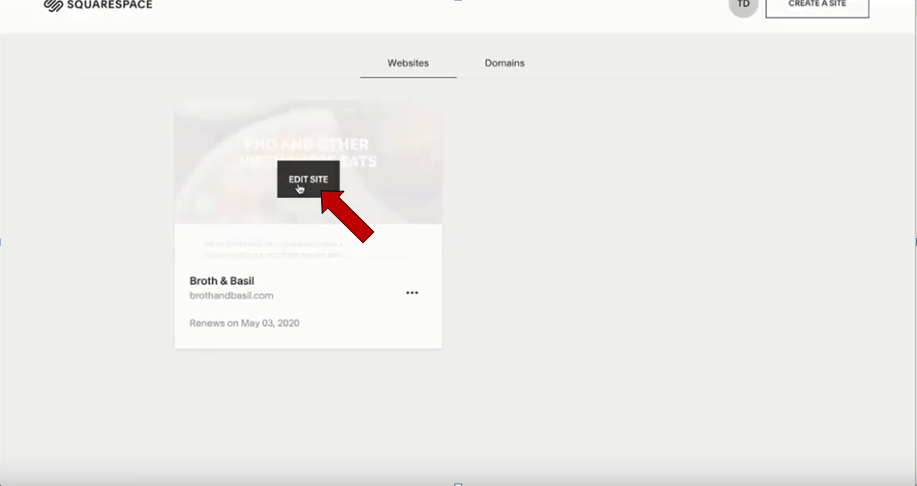 Remember when you fill out this form they'll create a link for you and when your link is created, you just copy the link.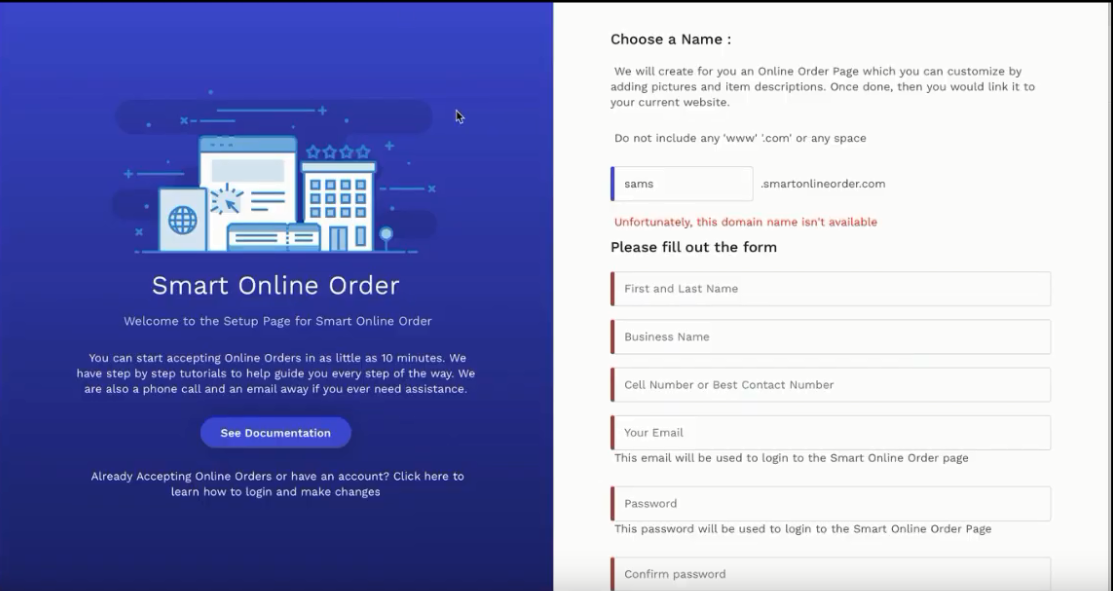 Go back to Squarespace back end > Main Navigation > Press (+) > Press Link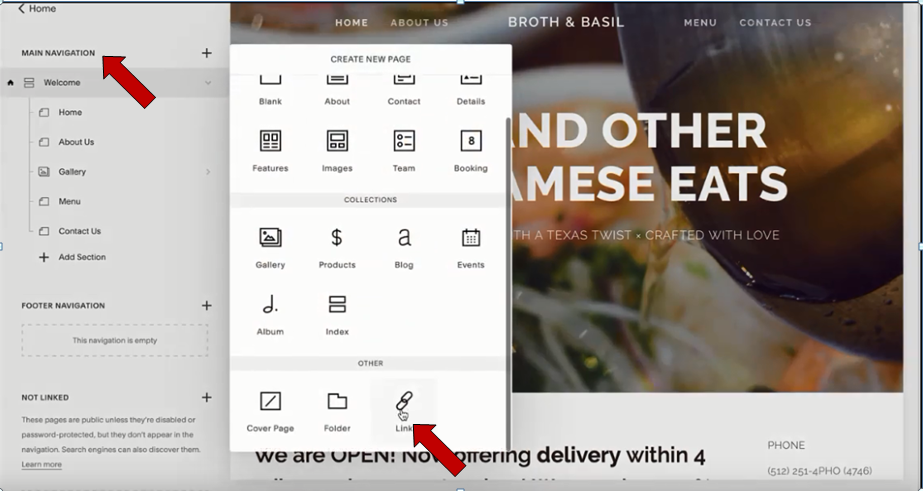 Just type ''ORDER ONLINE'' in the link title and paste the link below.
Press Save button
As I mentioned earlier that when you create an order online page, it'll give you a link. It is a combination of your business name and smart online order.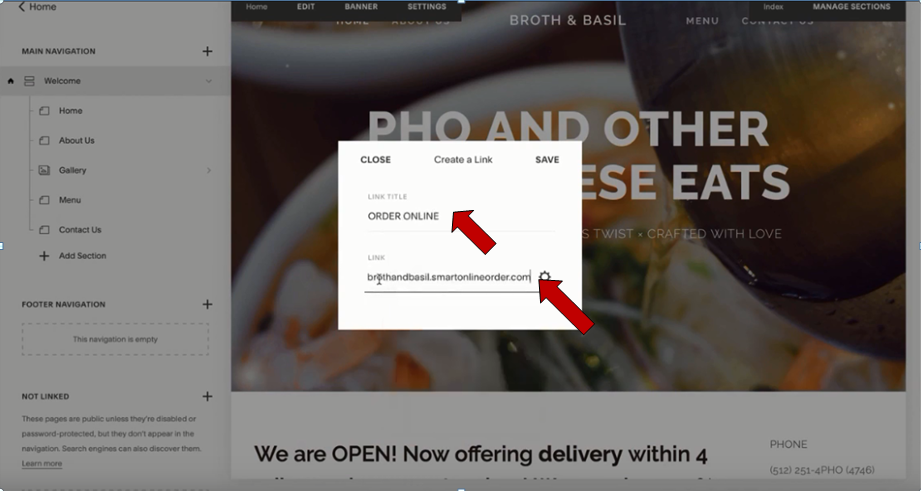 Gonna go ahead and publish it and see what it looks like.
Just refresh the page and you can see the ''ORDER ONLINE'' button.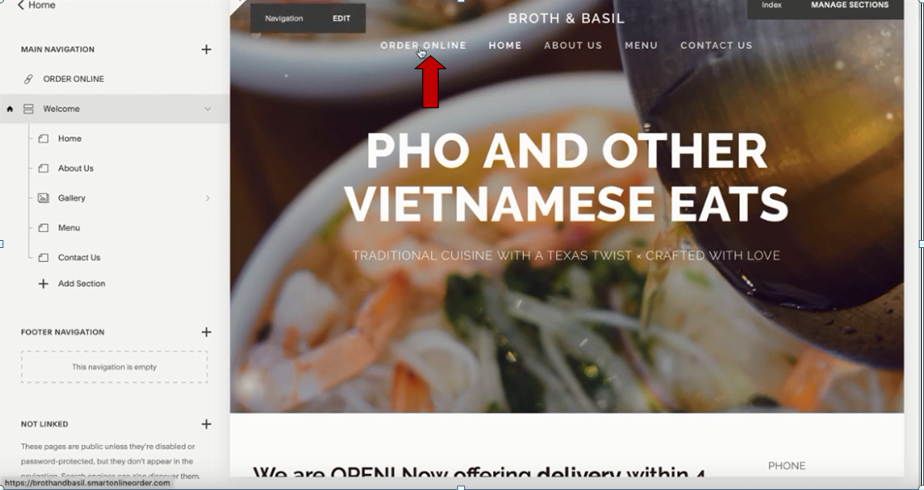 No results found